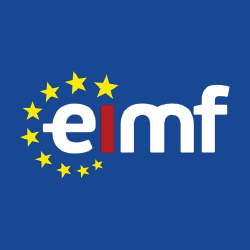 Risk-based Internal Audit
- Χρηματοοικ. Ασφαλιστικά Τραπεζικά - Λογιστικά/ Έλεγχος/ Φορολογικά

07 Δεκ 2022 09:00
08 Δεκ 2022 12:45
Αγγλικά
7 ώρες ( 1 ημέρα )
ΠΕΡΙΓΡΑΦΗ
According to the Basel Committee on Banking Supervision, internal auditors and supervisors should use risk-based approaches to determine their respective work plans and actions.
Furthermore, the International Standards for the professional practice of Internal Auditing (2010) indicate that the Internal Audit's Activity Plan of engagements must be based on a documented risk assessment, undertaken at least annually. The COSO – ERM Internal Control System is the most modern and dynamic framework to approach and assess a company's risks, and its adoption is a major challenge as a bank's risk profile is constantly evolving.
In addition, the audit approach has changed dramatically in the past decade so that, instead of auditing processes and systems, great emphasis is given to risk–based auditing approaches. To keep up with modern trends, internal auditors should adopt a risk-based engagement. All the more so, considering that companies rarely have excess audit capacity, thus available resources should be used effectively and efficiently.
ΣΚΟΠΟΣ ΣΕΜΙΝΑΡΙΟΥ
Taking part in many case studies and group discussions, participants of the seminar will understand how to systematically assess all types of risks by using a globally accepted practices and will realize their role in the risk assessment process, explore control self-assessment techniques and learn how to organize and execute risk-based auditing.
By the end of the seminar participants will attain a good understanding of the audit process currently used by world class internal audit units and will understand how to effectively execute risk–based audits.
ΣΕ ΠΟΙΟΥΣ ΑΠΕΥΘΥΝΕΤΑΙ
Officers and staff working in Internal Audit Units at all levels (inspectors, internal auditors)
Officers working in Compliance Units
External auditors
Audit Committee members
Security professionals
Risk Management analysts
ΠΕΡΙΣΣΟΤΕΡΕΣ ΠΛΗΡΟΦΟΡΙΕΣ
Training Outline
Definition of Risk
The internal Control Framework of COSO – ERM
Comparison of COSO to COSO – ERM
Risk components (Internal Environment, Objective Setting, Identification of Risks, Risk Assessment, Risk Response, Control Activities, Information and Communication, Monitoring)
Types of Risks
Methods of Risks' identification
Risk Assessment Factors
Gross and net Risks
Risk Appetite
Applying COSO – ERM model
Factors of success
The internal auditor's role during the implementation of COSO – ERM
The International Standards for the Risk Based Audit
Procedures for the formulation of risks catalogue
Basic categories of risks
Basic principles for the Internal Control Systems
Control Self-Assessment techniques – organization of a live workshop
Risk Register and Risk Mapping
Formulation of the annual audit plan
Execution of risk-based audits
The internal audit report based on risks
Knowledge, capabilities and skills of the auditor to implement risk-based audit
Training Style
The programme is designed to deliver knowledge and enhance participants' skills via short lectures, case-studies, practical examples, real-life simulations. Participants will also benefit from customised feedback at the end of the programme and take away the knowledge gained to be transferred to their workplace.
Most of the training time will be invested in analysing a real-life case study that will help participants understand how to run risk-based audits at all audit faces, how to create the long term and annual planning based on prioritization of risks, how to prepare the audit reports based on risks' size and how to implement follow up activities risk-based.
Trainer: Konstantinos P. Triantafyllidis
Past President of the Greek Institute of Internal Auditors (IIA Greece) for the period 2003-2008. Mr. Triantafyllidis is a graduate of the Athens Economic University in Economic Science and holds an MBA in Banking. He is currently an Internal Audit consultant while he has over 30 years' experience in external auditing, internal auditing in the banking sector and as Internal Audit Manager in various subsidiaries of Greek Banking Groups. He is a Certified Internal Auditor (CIA), a Certified Financial Services Auditor (CFSA) and possesses the Certification in Control Self-Assessment (CCSA). Furthermore he is a Certified Fraud Examiner (CFE) and Accredited Valuator of the Audit Activity by the International Institute of Internal Auditors (The IIA) a field where he is very actively involved. He is member of the External Quality Evaluators of Internal Audit Units of Eurozone's Central Banks.
Αναλυτικό Κόστος Σεμιναρίου
€ 220.00

€ 0.00

€ 41.80

€ 220.00
ΠΡΟΓΡΑΜΜΑ ΣΕΜΙΝΑΡΙΟΥ
Τετάρτη - 07 Δεκ 2022
Ώρα
09:00 - 12:45
Τοποθεσία:
OnLine Virtual Classroom
Πέμπτη - 08 Δεκ 2022
Ώρα
09:00 - 12:45
Τοποθεσία:
OnLine Virtual Classroom
Εκδήλωση Ενδιαφέροντος : Risk-based Internal Audit
Σεμινάρια στην ίδια κατηγορία από τον ίδιο διοργανωτή