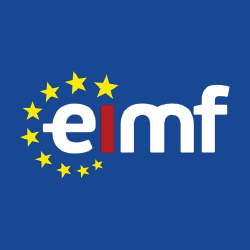 AAT – Credit Management
- Χρηματοοικ. Ασφαλιστικά Τραπεζικά - Λογιστικά/ Έλεγχος/ Φορολογικά

31 Ιαν 2024 12:39
31 Ιαν 2024 12:39
Αγγλικά
ΠΕΡΙΓΡΑΦΗ
The AAT is the UK's leading Accountancy body offering entry level qualifications. The AAT is open to all, regardless of age or experience there is a place that anyone can start their accountancy studies with the AAT. What's more, EIMF is a Cypriot leading AAT exclusive provider, with outstanding student success rates.
AAT – Credit Management
This unit is about understanding and applying the principles of effective credit control in an organisation. Students will require an understanding of the principles of credit control in the context of relevant legislation, contract law, best practice, professional ethics and organisational policies.
Credit Management is an optional unit.
Why study AAT with LGCA?
•Study anywhere, anytime on your laptop, phone or tablet through this fully online learning
•Award-winning learner management system (LMS)
•Immediate start
•Access to practice questions and mock assessments
•Topic focused learning modules, containing tutor-led bite-sized videos
•Engaging activities designed for effective online learning
•Integrated programme to guide you efficiently through the whole syllabus
Additional Fees
AAT Registration & Annual Student Membership, AAT Exams and exam centre administration.
Registration and Access
Once you complete an online purchase you will receive confirmation of account activation. Please allow 48 hours to get access to all the modules and for your eLearning account to be set up.
Αγορά: AAT – Credit Management
Σεμινάρια στην ίδια κατηγορία από τον ίδιο διοργανωτή