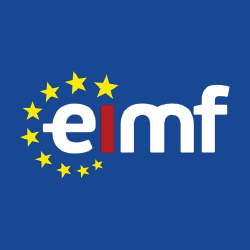 Financial Regulation: The International Regulatory Environment
- Οργάνωση/ Διοίκηση/ Ηγεσία - Λογιστικά/ Έλεγχος/ Φορολογικά

31 Ιαν 2024 14:10
31 Ιαν 2024 14:10
Αγγλικά
2 ώρες ( ημέρα )
ΠΕΡΙΓΡΑΦΗ
A key component to the development of financial markets is to agree standards of behaviour and provide mechanisms for dispute resolution. These standards, rules and codes of conduct may be established through self-regulation of the industry, or by means of a statutory approach where governments provide enabling legislation and establish statutory-based regulatory authorities.
Description
Integrity and ethical behaviour are key parts of any code of conduct and have, as a result of the financial crisis, experienced renewed focus from professional bodies, governments and regulators. As financial markets have become increasingly global in nature and interdependence has grown, the financial sector has moved from self-regulation to a statutory approach. This has facilitated international cooperation and the development of improved and common standards.
The objectives and benefits of regulation is summarised as follows:
• increase in confidence and trust in financial markets, systems and products
• establish an environment to encourage economic development and wealth creation
• reduce the risk of market and system failures including their economic consequences
• enhance consumer protection, giving them the reassurance they need to save and invest, and
• reduce financial crime by ensuring financial systems cannot easily be exploited.
By attending this course participants will be able to understand the objectives and benefits of regulation and the various agencies that make up the current international and national regulatory environment.
Training Duration
This course may take up to 2 hours to complete. However, actual study time differs as each learner uses their own training pace.
Participants
This course is ideal for anyone wishing to know the essentials of financial regulation and the international regulatory environment, and the regulatory requirements for investment firms, insurance and banking institutions. It is also suitable to professionals pursuing regulatory CPD in Financial Regulation.
Training Method
The course is offered fully online using a self-paced approach. The learning units consist of video presentations and reading material. Learners may start, stop and resume their training at any time.
At the end of each session, participants take a Quiz to complete their learning unit and earn a Certificate of Completion once all quizzes have been passed successfully.
Accreditation and CPD Recognition
This programme has been developed by the European Institute of Management and Finance (EIMF), a globally recognised training institution.
The syllabus is verified by external subject matter experts and may be accredited by financial regulators, and general financial regulation training accreditation bodies, such as CISI, ICA and ACAMS, for 2 CPD Units.
Eligibility criteria and CPD Units are verified directly by your association or other bodies in which you hold membership.
Registration and Access
To register to this course, click on the Buy Now button to pay online and receive your credentials.
If you wish to receive an invoice instead of paying online, please contact us at info@myseminars.com.cy.
Access to the course is valid for 90 days.
Αγορά: Financial Regulation: The International Regulatory Environment
Σεμινάρια στην ίδια κατηγορία από τον ίδιο διοργανωτή