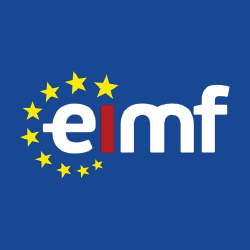 Cyber Security Essentials
- Χρηματοοικ. Ασφαλιστικά Τραπεζικά

31 Ιαν 2024 11:46
31 Ιαν 2024 11:46
Αγγλικά
2 ώρες ( ημέρα )
ΠΕΡΙΓΡΑΦΗ
We're in an era that relies on technology more than eve. Aside from being a constant presence in our daily lives, it's become ingrained in many of our business practices, causing a high level of interconnectedness among employees, companies, and entire industries. All this, however, can be easily exploited, making cybersecurity a topic of grave importance in the workplace.
Description
This e-learning course is designed to give all employees of a firm an understanding of Information Security and how it operates in the workplace. The following topic areas are covered:
• Being aware of the scams
• Having safe Internet habits
• Avoiding random removable devices
• Physical awareness and vigilance
• Connecting to secure networks
• Privacy and Data Protection
Training Duration
This course may take up to 2 hours to be completed. However, actual study time differs as each learner uses their own training pace.
Training Method
The course is offered fully online using a self-paced approach. The learning units consist of reading material. Learners may start, stop and resume their training at any time.
At the end of each session, participants take a Quiz to complete their learning unit and earn a Certificate of Completion upon completion of all units.
Accreditation and CPD Recognition
This programme has been developed by the European Institute of Management @ Finance (EIMF), a European recognised training institution.
The syllabus is verified by external subject matter experts and can be accredited by regulators and other bodies for 2 CPD Units that approve education in information security.
Eligibility criteria and CPD Units are verified directly by your association, regulator or other bodies which you hold membership.
Registration and Access
To register to this course, click on the Buy Now button to pay online and receive your credentials.
If you wish to receive an invoice instead of paying online, please contact us at info@myseminars.com.cy.
Access to the course is valid for 90 days.
Αγορά: Cyber Security Essentials
Σεμινάρια στην ίδια κατηγορία από τον ίδιο διοργανωτή