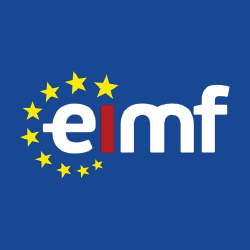 CIMA – Fundamentals of Financial Accounting (BA3)
- Χρηματοοικ. Ασφαλιστικά Τραπεζικά - Λογιστικά/ Έλεγχος/ Φορολογικά

31 Ιαν 2024 14:27
31 Ιαν 2024 14:27
Αγγλικά
ΠΕΡΙΓΡΑΦΗ
The main objective of this subject is to obtain a practical understanding of financial accounting and the process behind the preparation of financial statements for single entities.
These statements are prepared within a conceptual and regulatory framework requiring an understanding of the role of legislation and of accounting standards. The need to understand and apply necessary controls for accounting systems, and the nature of errors is also covered. There is an introduction to measuring financial performance with the calculation of basic ratios.
This subject is part of the CIMA qualification, Certificate in Business Accounting which you need to complete along with other subjects which leads to the ultimate qualification.
Who is this course for?
School leavers
Small business owners
Undergraduates and graduates
Anyone with an interest in pursuing a career in management accountancy.
Requirements
The BA3 – Fundamentals of Financial Accounting does not require formal entry-level qualifications. You must be over the age of 16 and have basic knowledge in Mathematics, ICT and English Language.
Syllabus structure
Accounting Principles, Concepts and Regulations
Recording Accounting Transactions
Preparation of Accounts for Single Entities
Analysis of Financial Statements
On successful completion of this subject, you will learn:
How to prepare financial statements for a single entity.
The nature of errors and how to measure financial performance.
About conceptual and regulatory framework.
The measurement of financial performance through ratios.
Assessment
Format: computer based
Availability: on demand at any of the 5,500 Pearson VUE centres around the world
Pass: A score of 100 out of 150 will represent a Pass
Length: 2 hours
Questions: Contains 60 objective test questions.
Marking: computer marked
Results: provisional result available immediately followed by confirmation no more than 48 hours later.
Please Note: Official Exam is not provided, It should be purchased separately
Registration and Access
Once you complete an online purchase you will receive confirmation of account activation. Please allow 48 hours to get access to all the modules and for your eLearning account to be set up.
If you wish to receive an invoice instead of paying online, please contact us at info@myseminars.com.cy. Access to the course is valid for 365 days.
Certification
Upon the successful completion of the subject Fundamentals of Financial Accounting – BA3, you can advance to the next subject of the Certificate in Business Accounting (CIMA Cert BA) Or If you have already completed other subjects, can apply to the final exam of Certificate in Business Accounting (CIMA Cert BA).
Αγορά: CIMA – Fundamentals of Financial Accounting (BA3)
Σεμινάρια στην ίδια κατηγορία από τον ίδιο διοργανωτή