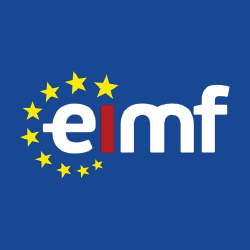 Compliance Introduction
- Χρηματοοικ. Ασφαλιστικά Τραπεζικά

31 Ιαν 2024 15:19
31 Ιαν 2024 15:19
Αγγλικά
2 ώρες ( ημέρα )
ΠΕΡΙΓΡΑΦΗ
A firm needs to establish, implement and maintain adequate policies and procedures sufficient to ensure compliance of the firm (covering its managers, employees and representatives) with its obligations under the regulatory system in which it operates, and for countering the risk that the firm might be used to further financial crime (including money laundering)
Description
Compliance is not the responsibility of specialist compliance staff alone. Compliance as indicated above needs to be embedded within a firm and become part of its culture. Nevertheless, a firm will be able to manage its compliance risk more effectively if it has a compliance function in place, the organisation of which may vary between firms. In a small firm, it may be an individual person, it may be a separate department or may form a discrete part of an overall risk management function.
In particularly large and/or international firms, compliance staff may be located within business lines and have group and local compliance officers; separate units may also be established to deal with the prevention of money laundering and terrorist financing. Irrespective of the organisational structure, an effective compliance function should operate independently, be sufficiently resourced, and have the following responsibilities:
1. to regularly assess and monitor the adequacy and effectiveness of the measures and procedures put in place and the actions taken to address any deficiencies in the firm's compliance with its obligations
2. to advise and assist the relevant persons responsible for carrying out regulated activities to comply with the firm's obligations under the regulatory system.
In this interactive and practical eLearning course you will learn the following:
International Best Practice
• Understand the fundamental systems and controls a firm should implement in order to conduct its business in line with international regulatory standards
The Role of the Compliance Function within a Firm
• Understand the responsibilities and accountabilities of management and staff for compliance with regulations
Managing Regulatory Relationships
• Understand how an effective regulatory relationship can be of strategic importance to a firm: advocating opinion; involvement in consultation; drafting regulatory responses; making representations and applications; obtaining effective guidance/
Training Duration
This course may take up to 2 hours to complete. However, actual study time differs as each learner uses their own training pace.
Participants
This course is ideal for anyone wishing to know the essentials of financial regulation and the international regulatory environment, and the regulatory requirements for investment firms, insurance and banking institutions. It is also suitable to professionals pursuing regulatory CPD in Financial Regulation.
Training Method
The course is offered fully online using a self-paced approach. The learning units consist of video presentations and reading material. Learners may start, stop and resume their training at any time.
At the end of each session, participants take a Quiz to complete their learning unit and earn a Certificate of Completion once all quizzes have been passed successfully.
Accreditation and CPD Recognition
This programme has been developed by the European Institute of Management & Finance (EIMF), a globally recognised training institution.
The syllabus is verified by external subject matter experts and may be accredited by financial regulators, and general financial training accreditation bodies, such as CISI, ICA, and ACAMS for 2 CPD Units.
Eligibility criteria and CPD Units are verified directly by your association or other bodies in which you hold membership.
Registration and Access
To register to this course, click on the Buy Now button to pay online and receive your credentials.
If you wish to receive an invoice instead of paying online, please contact us at info@myseminars.com.cy.
Access to the course is valid for 90 days.
Αγορά: Compliance Introduction
Σεμινάρια στην ίδια κατηγορία από τον ίδιο διοργανωτή