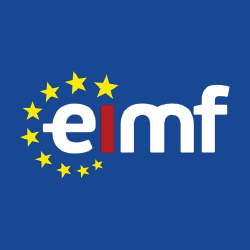 Sales Compliance and Techniques for Investment Firms (5 CPD Units)
- Χρηματοοικ. Ασφαλιστικά Τραπεζικά - Digital Marketing/ Sales/ Service - Νομοθεσία, Νομική & Δικηγόροι

31 Ιαν 2024 15:15
31 Ιαν 2024 15:15
Αγγλικά
5 ώρες ( ημέρα )
ΠΕΡΙΓΡΑΦΗ
DESCRIPTION
This course aims, is to assist professionals in investment firms, in particularly those whose primary function is within the Sales, customer retention and marketing environment, in understanding the regulatory framework they must operate in, and develop a self-understanding as to the allowed sales techniques.
Special consideration will be given to the challenges associated with conflicts of interests, and the implementation of regulated methodologies (a key component for professionals within the regulated investment environment) that ensure clients understand both the benefits of a proposition, as well as the risks associated with it. Sales and Customer retention professionals must stay abreast of these regulations with ongoing learning to ensure that new, amended and updated directives and regulations are well understood so as to be compliant with these at all times and across all areas of their business.
Training Objectives
Consider the updated regulatory framework.
Examine the challenges and explore the solutions that ensure compliancy within the industry.
Learn how to implement the current legislation's values within their marketing and sales approach.
Review and practice practical examples.
Understand how the required compliance, and marketing and sales come together in the promotion and sales of products to be in line with the latest regulations.
Develop a successful sales pitch that both complies with law requirements while at the same time maintains profitability for the business.
Content
CySEC Sales Key Circulars/Guidelines and how it affects the sales approach.
Compliance Department
Regulations – For client support
Regulations – For Sales
Compliance in Conversion
Intro – Choose your battles, qualifying – Not interrogating
Present the product – Overpromising / misleading
Compliance in Retention
Tonality, Attitude, Communication
Financial Promotion and regulatory approach to Marketing Compliance
Fair, clear & not misleading Marketing
Third Parties
Promotions and advice
Upselling and Trading volume
Training Duration
This course may take up to 5 hours to be completed. However, actual study time differs as each learner uses their own training pace.
Participants
This course is ideal for anyone wishing to be introduced to the ethical and regulatory principles in promoting and selling financial products. It is also suitable to professionals pursuing regulatory CPD in Financial Regulation.
Training Method
The course is offered fully online using a self-paced approach. The learning units consist of presentations and reading material. Learners may start, stop and resume their training at any time.
At the end of each session, participants take a Quiz to complete their learning unit and earn a Certificate of Completion once all quizzes have been passed successfully.
Accreditation and CPD Recognition
This programme has been developed by the European Institute of Management and Finance (EIMF), a globally-recognised training institution.
The syllabus is verified by external subject matter experts and can be accredited by regulators and other bodies for 5 CPD Units that require CPD training in financial regulation.
Registration and Access
To register to this course, click on the Buy now button to pay online and receive your access shortly.
Access to the course is valid for 90 days.
Αγορά: Sales Compliance and Techniques for Investment Firms (5 CPD Units)
Σεμινάρια στην ίδια κατηγορία από τον ίδιο διοργανωτή