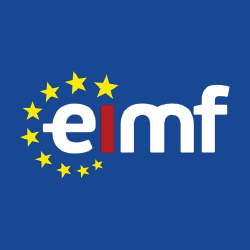 MiFIR iLecture
- Χρηματοοικ. Ασφαλιστικά Τραπεζικά

31 Ιαν 2024 14:34
31 Ιαν 2024 14:34
Αγγλικά
2 ώρες ( ημέρα )
ΠΕΡΙΓΡΑΦΗ
MiFIR Transaction Reporting iLecture by Vivienne Bannigan
An interactive 90-minute on-demand MiFIR workshop.
Background
Accurate and complete MiFIR Transaction Reporting is essential to enable National Competent Authorities (NCA's) to meet their statutory objectives of maintaining market confidence and reducing financial crime.
The primary purpose of transaction reports is to detect and investigate suspected market abuse, insider trading and market manipulation. MiFIR Transaction Reporting widened the scope on financial instruments and extended reporting responsibilities to firms previously excluded from the regime.
Learning Objectives
This webinar will review the different reporting requirements and identify challenges for implementation, including:
Clarifying the differences between the various MiFID II Regulatory Reporting Regimes and EMIR Trade Reporting;
Develop a greater understanding of the importance of Transaction Reporting;
Explore what is changing with MiFIR Transaction Reporting including approach, field analysis and scenarios;
Identify scenarios of market abuse and the importance of Transaction Reporting to the prevention of financial crime; and
Understanding regulatory outcomes and practical implications for Transaction Reporting Oversight including, an illustration of good and bad practice.
Who is Vivienne Bannigan
Vivienne is a financial services professional with over 20 years' experience in regulatory and operational risk in the United Kingdom, Europe and internationally. Vivienne has held various roles across several organisations including the Financial Conduct Authority (FCA), Royal Bank of Scotland and UK Finance.
Vivienne has worked in wholesale policy covering the Market Abuse Regime, Markets in Financial Instruments Directive (I & II), Securities lending, Client Money, Transaction Reporting and mentoring her colleagues along the way. Vivienne designed and implemented training and communications to support programme delivery, including the Markets in Financial Instruments Directive and Client Money and Assets.
Vivienne holds various qualifications including an M. Econ. Sc. in European Economics and Public Affairs. Vivienne is an accredited Dispute Resolution Mediator and is completing an MA in Community Psychology at the University of Brighton. Vivienne is passionate about sailing and supporting individuals to achieve their potential while at the same time, creating an environment that is professional, practical and participative.
Training Method
The course is offered fully online using a self-paced approach. The learning units consist of reading material and iLecture videos. Learners may start, stop and resume their training at any time.
At the end of each session, participants take a Quiz to complete their learning unit and earn a Certificate of Completion upon completion of all units.
Accreditation and CPD Recognition
This programme has been developed by the London Governance and Compliance Academy (LGCA), a UK-recognised training institution.
The syllabus is verified by external subject matter experts and can be accredited by regulators and other bodies for 2 CPD Unit that approve education in financial regulation, such as the FCA. The course may be also approved for CPD Units by institutions which approve general financial training, such as the CISI.
Eligibility criteria and CPD Units are verified directly by your association, regulator or other bodies which you hold membership.
Registration and Access
To register to this course, click on the Buy Now button to pay online and receive your credentials.
If you wish to receive an invoice instead of paying online, please contact us at info@myseminars.com.cy
Σεμινάρια στην ίδια κατηγορία από τον ίδιο διοργανωτή