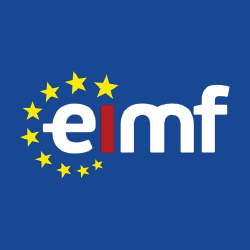 CASS iLecture
- Χρηματοοικ. Ασφαλιστικά Τραπεζικά

31 Ιαν 2024 15:33
31 Ιαν 2024 15:33
Αγγλικά
2 ώρες ( ημέρα )
ΠΕΡΙΓΡΑΦΗ
CASS iLecture by Vivienne Bannigan
This is a 90 minutes interactive iLecture on the In's and Out's of the CASS Resolution Pack.
Background
Since 2010 the Financial Conduct Authority (FCA) has made the protection of Client Money and Assets (CASS) a priority. The intensive and intrusive regulation allows the regulator to enforce hefty fines on the industry for the lack of appropriate management and oversight. The CASS Resolution Pack implementation brought a new interpretation to FCA spot checks.
Firms can have the regulators in their businesses within 48 hours of receiving a call from the FCA informing them of a visit.
This iLecture will provide delegates with an overview of the regulatory requirements; assess what these requirements practically mean for firms; and discuss how firms might prepare themselves for such a visit.
Learning Objectives
This course will cover the following:
• An understanding of the importance CASS Resolution pack to the FCA's approach to assessing culture and conduct;
• Examine the regulatory requirements under CASS 10;
• Discuss the complexities in relation to the obligations; and
• Identify risks and how firms can provide assurance via their control and assurance framework.
This webinar will provide delegates with an overview of the regulatory requirements; including:
• Describe the regulatory drivers behind the CASS Regime;
• Illustrate the FCA Principles and Objectives for CASS protection;
• Demonstrate practical examples from National Competent Authorities (NCAs) enforcement and case studies including CASS Resolution Pack Visits;
• Explain the scope of rules and guidance including cross-jurisdictional impacts; and
• Present the roles and responsibilities of the firm, specifically the part of the client asset officer and the Board.
Who is Vivienne Bannigan
Vivienne is a financial services professional with over 20 years' experience in regulatory and operational risk in the United Kingdom, Europe and internationally. Vivienne has held various roles across several organisations including the Financial Conduct Authority (FCA), Royal Bank of Scotland and UK Finance.
Vivienne has worked in wholesale policy covering the Market Abuse Regime, Markets in Financial Instruments Directive (I & II), Securities lending, Client Money, Transaction Reporting and mentoring her colleagues along the way. Vivienne designed and implemented training and communications to support programme delivery, including the Markets in Financial Instruments Directive and Client Money and Assets.
Vivienne holds various qualifications including an M. Econ. Sc. in European Economics and Public Affairs. Vivienne is an accredited Dispute Resolution Mediator and is completing an MA in Community Psychology at the University of Brighton. Vivienne is passionate about sailing and supporting individuals to achieve their potential while at the same time, creating an environment that is professional, practical and participative.
Training Method
The course is offered fully online using a self-paced approach. The learning units consist of reading material and iLecture videos. Learners may start, stop and resume their training at any time.
At the end of each session, participants take a Quiz to complete their learning unit and earn a Certificate of Completion upon completion of all units.
Accreditation and CPD Recognition
This programme has been developed by the London Governance and Compliance Academy (LGCA), a UK-recognised training institution.
The syllabus is verified by external subject matter experts and can be accredited by regulators and other bodies for 2 CPD Units that approve education in financial regulation, such as the FCA. The course may be also approved for CPD Units by institutions which approve general financial training, such as the CISI.
Eligibility criteria and CPD Units are verified directly by your association, regulator or other bodies which you hold membership.
Registration and Access
To register to this course, click on the Buy Now button to pay online and receive your access instantly.
If you wish to receive an invoice instead of paying online, please contact us at info@myseminars.com.cy
Σεμινάρια στην ίδια κατηγορία από τον ίδιο διοργανωτή