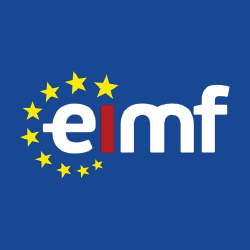 DFSA Regulatory Compliance CPD Programme
- Χρηματοοικ. Ασφαλιστικά Τραπεζικά - Νομοθεσία, Νομική & Δικηγόροι - Πιστοποιήσεις/ Προσόντα/ Άδειες
ΠΕΡΙΓΡΑΦΗ
Financial services rules and regulations apply to all firms regulated by the DFSA. These rules and guidelines are intended to safeguard customers when they transact with an authorized firm and purchase a financial good or service, to stop the potential threats to financial stability from materializing and hurting the real economy, and to protect the integrity of the financial markets.
Prudential and conduct of business, anti-money laundering and countering the financing of terrorism legislations are all part of the DFSA financial services regulations.
To fulfil their Continuing Professional Development (CPD) obligations, the DFSA mandates that all Senior Executive Officers, Compliance Officers, and MLROs of Authorized Firms complete a least 15 hours of obligatory training every 12 months.
The purpose of this 15 CPD hours course is to provide an understanding about all the regulatory subjects imposed by the DFSA, and it was specifically developed for Authorized Individuals of DFSA-regulated enterprises.
ΣΚΟΠΟΣ ΣΕΜΙΝΑΡΙΟΥ
By the end of the programme, participants will:
Understand the Key concepts about AML rules imposed on DFSA regulated firms.
Learn the fundamentals of data protection.
Take a look at the DFSA enforcement actions.
Explain the DFSA's conduct rules.
Understand the DFSA's expectations in outsourcing and operational resilience
Apprehend the concept of corporate governance
Identify the Board's responsibility for compliance
ΣΕ ΠΟΙΟΥΣ ΑΠΕΥΘΥΝΕΤΑΙ
This course is beneficial to all:
Senior Executive Officers
Compliance Officers
MLROs
DFSA Regulated Firms
ΠΕΡΙΣΣΟΤΕΡΕΣ ΠΛΗΡΟΦΟΡΙΕΣ
Training Outline
AML Awareness for DFSA Regulated Firms (add sanctions)
Introduction
Definition of Money LaunderingStages of Money Laundering
The various red flags of money laundering
AML Programs
Customers using personal accounts to run businesses
Assessing and Controlling AML Risks
The criteria that constitutes a high-risk person, product or service, and geographic location
High Risk Persons and Entities
High Risk Products and Services
High Risk Geographic Locations
Recognizing and Reporting Unusual / Suspicious Activity
Financial Action Task Force (FATF)
Global Sanctions
Office of Foreign Assets Control (OFAC)
The role of OFAC and how an OFAC program should be implemented at the institution
UAE National Committee
UAE'S List Of Terrorist Individuals & Entities
UAE AML Executive Office
Applying a Risk-Based Approach
Business Risk Assessment
Assessing Business AML Risks
AML Systems and Controls
Customer Risk Assessment
Guidance
Assessing Customer AML Risks
Customer Due Diligence
Requirement to Undertake Customer Due Diligence
Timing of Customer Due Diligence
Customer Due Diligence Requirements
Enhance Customer Due Diligence
Simplified Customer Due Diligence
Ongoing Customer Due Diligence
Failure to Conduct or Complete Customer Due Diligence
Reliance and Outsourcing
Reliance on a Third Party
Outsourcing
Money Service Providers
Correspondence Banking, Electronic Fund Transfers and Audit
Application
Correspondent Banking
Electronic fund transfers
Audit
Sanctions and Other International Obligations
Relevant United Nations Resolutions and Sanctions
Government, Regulatory and International Findings
Money Laundering Reporting Office
Appointment of a MLRO
Qualities of a MLRO
Responsibilities of a MLRO
AML Training Awareness
Suspicious Activity Reports
Application and Definitions
Internal Reporting Requirements
Suspicious Activity Report
Tipping-Off
Freezing assets
General Requirements
Groups, Branches and Subsidiaries
Group Policies
Notifications
Record Keeping
Annual AML Return
Communication with the DFSA
Employee Disclosures
Decision Making Procedures
Designated Non-Financial Businesses and Professions (DNFBPs) Registration and Supervision
Guidance
Registration and Notifications
Request to Withdraw Registration
Disclosure of Regulatory Status
Whistleblowing
Transitional Rules
Application
General
Specific Relief – Ancillary Service Provider and DNFBPs
Data Protection – DIFC
Introduction And Scope Enforcement
Title and Repeal
Legislative Authority
Date of Enactment
Commencement
Purpose of the Law
Application of The Law
Schedules
Administration of The Law
General Requirements
Requirements for Legitimate and Lawful Processing
Lawfulness of Processing
Processing of Special Categories of Personal Data
Consent
Conditions of consent and reliance on legitimate interests
Legitimate interests
Accountability and notification
Records of Processing activities
Designation of the Data Protection Officer (DPO)
The DPO: Competencies and Status
Role and Tasks of the DPO
DPO Controller Assessment
Data Protection Impact Assessment
Prior Consultation
Cessation of Processing
Joint Controllers and Processors
Cessation of Processing
Processors
Processors and Sub-Processors
Confidentiality
Data Export and Sharing
Transfers Out of the DIFC: Adequate Level of Protection
Transfers out of the DIFC in the Absence of an Adequate Level of Protection
Data Sharing
Information Provision
Providing Information where Personal Data Has Been Obtained from the Data Subject
Providing Information Where Personal Data Has Not Been Obtained From the Data Subject
Nature of Processing Information
Rights of Data Subjects
Right to Withdraw Consent
Rights to Access, Rectification and Erasure of Personal Data
Right to Object to Processing
Right to Restriction of Processing
Controller's Obligation to Notify
Right to Data Portability
Automated Individual Decision-Making, Including Profiling
Non-Discrimination
Methods of Exercising Data Subject Rights
Personal Data Breaches
Notification of Personal Data Breaches to the Commissioner
Notification of Personal Data Breaches to a Data Subject
The Commissioner
Appointment of the Commissioner
Removal of the Commissioner
Resignation of the Commissioner
Powers, Functions and Objectives of the Commissioner
Delegation of Powers and Establishment of Advisory Committee
Codes of Conduct
Monitoring of Approved Codes of Conduct
Certification Schemes
Certification and Accreditation
Production of Information
Regulations
Funding
Annual Budget of the Commissioner
Accounts
Audit of Commissioner
Annual Report
Remedies, Liability, and Sanctions
Directions
Lodging Complaints and mediation
General Contravention
Imposition of Fines
Application to the Court
Compensation
General Exemptions
DFSA Enforcement Actions
About Enforcement
Stopping and Fixing
Punishing and Deterring
Protecting and confidence-building
Decision Notices and Regulatory Actions
Case Studies
DFSA's and Conduct Rules
DFSA Core Values and Ethics
Anti-Bribery & Corruption Awareness
Conflicts of Interest
Ethics in Business
Receipt of Payments Gifts and Benefits
Client Protection
Market Abuse and How to Prevent it
DFSA's Expectations in Outsourcing and Operational Resilience
Operational Resilience & Third Party Providers
Definition of Outsourcing & Third Party Service Supply
Existing Expectations on Outsourcing & Third Party Provision
Material, Critical or Important Outsourcing Notifications
Intra-Group Outsourcing
Outsourcing and Data Security
Cloud Outsourcing
Risk Management of Outsourcing
Potential Measures to Oversee Critical Third Parties
Corporate Governance update/Board Responsibility for Compliance
Definition of Reporting Entities
Obligations of Reporting Entities
Governance of Reporting Entities
Corporate Governance
Corporate Governance Principles & Standards Applicable to Reporting Entities
Requirements Relating to Fair Treatment of Shareholders
Provisions to Address Conflicts of Interests
Market Disclosures
Database
Continuous Disclosures
Disclosures by Connected Persons
Disclosure of Material Interests
Financial Reports
Annual financial report
Interim financial report
Auditor's report
Supply of financial statements
Public Listed Companies
Sponsors and Compliance Advisers
Appointment and Sponsors or Compliance Advisers
Miscellaneous
Training Style
The programme is designed to provide participants with a better understanding of the various DFSA rules and regulations. The use of interactive case studies will help participants to think critically about scenarios that will be relevant to their respective roles and organisations.
By the end of the course, participants will have developed the confidence to comprehend what are the rules and regulations applicable to them in their day-to-day transacting.
CPD Recognition
This programme may be approved for up to 15 CPD units in Financial Regulation. Eligibility criteria and CPD Units are verified directly by your association, regulator or other bodies which you hold membership.
This training course may be approved as an external activity under the  new  ACAMS  recertification  category  "non-ACAMS credits" for up to 15 CPD units. Eligibility criteria and CPD Units are verified directly by the Association of Anti-Money Laundering Specialists (ACAMS).
Trainer's Information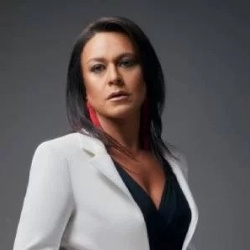 Nadine Ghosn Eid - Certified Anti-Money Laundering Specialist (CAMS)
Nadine Ghosn Eid is the Founder of BeyondComply, a compliance consultancy and training firm established to help financial services companies understand and overcome the challenges arising from compliance, regulation, and market developments. Nadine is a Certified Anti-Money Laundering Specialist (CAMS) based in Beirut who's been a Speaker in various Global Compliance and Financial Crime Prevention Conferences, and has more than 26 years of Banking Experience with a focus on Compliance, Treasury, Capital Markets and Private Banking, in addition to 17 years of concentration in the Cards and Payments Industry. Nadine serves as a Professional Consultant in Anti-Money Laundering, Governance Risk & Compliance, Regulatory Compliance, Data Protection, and Cards Industry Rules and Regulations. She is also certified as a Trainer by the European Institute of Management and Finance (EIMF), an EU GDPR Foundation and Practitioner by The Knowledge Academy UK, and in Financial Derivatives, Securities, and FSA Regulations by the UK's Chartered Institute for Securities & Investments (CISI). Nadine currently holds also the position of Director of Compliance & Regulatory Affairs at areeba, a Leading Regional Financial Technology company specialized in the payment cards and electronic services and in offering issuing and acquiring services to banks, other financial institutions, merchants and retailers. Prior to areeba, Nadine worked for 14 years with CSCBank sal, a regional leader in the card and electronic payment processing industry, of which the last three years have been also as Head of Compliance. Nadine holds a Master's Degree in Money and Banking from The American University of Beirut. She has an extended financial experience in the Middle Eastern, African, American, and European markets. She is fluent in English, French and Arabic, and is no stranger to EU and US legislations, having worked for multiple banks that do business in European and American markets.
Αναλυτικό Κόστος Σεμιναρίου
€ 1050.00

€ 0.00

€ 199.50

€ 1050.00
Περαιτέρω Κοστολογικές Πληροφορίες
HRDA-approved seminars are exempted from VAT for eligible organisations applying for the HRDA subsidy. A 19% VAT will apply to seminars and participants who do not qualify for the HRDA subsidy
ΠΡΟΓΡΑΜΜΑ ΣΕΜΙΝΑΡΙΟΥ
Δευτέρα - 18 Δεκ 2023
Ώρα
09:00 - 15:00
Τοποθεσία:
OnLine Virtual Classroom
Τρίτη - 19 Δεκ 2023
Ώρα
09:00 - 15:00
Τοποθεσία:
OnLine Virtual Classroom
Τετάρτη - 20 Δεκ 2023
Ώρα
09:00 - 15:00
Τοποθεσία:
OnLine Virtual Classroom
Εκδήλωση Ενδιαφέροντος : DFSA Regulatory Compliance CPD Programme
Σεμινάρια στην ίδια κατηγορία από τον ίδιο διοργανωτή