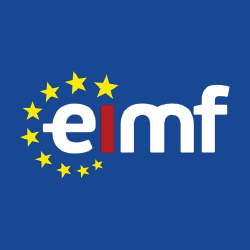 CIMA – Fundamentals of Business Economics (BA1)
- Χρηματοοικ. Ασφαλιστικά Τραπεζικά - Λογιστικά/ Έλεγχος/ Φορολογικά

31 Ιαν 2024 14:03
31 Ιαν 2024 14:03
Αγγλικά
ΠΕΡΙΓΡΑΦΗ
This subject primarily covers the economic and operating context of business and how the factors of competition, the behaviour of financial markets and government economic policy can influence an organisation. It also deals with the information available to assist management in evaluating and forecasting the behaviour of consumers, markets and the economy in general.
The focus of this syllabus is on providing you with an understanding of the areas of economic activity relevant to an organisation's decisions and, within this context, the numerical techniques to support such decisions.
This subject is part of the CIMA qualification, Certificate in Business Accounting which you need to complete along with other subjects which leads to the ultimate qualification.
Who is this course for?
School leavers
Small business owners
Undergraduates and graduates
Anyone with an interest in pursuing a career in management accountancy.
Requirements
The BA1 – Fundamentals of Business Economics does not require formal entry-level qualifications. You must be over the age of 16 and have basic knowledge in Mathematics, ICT and English Language.
Syllabus structure
Macroeconomic and Institutional Context of Business
Microeconomics and Organisational Context of Business
Informational Context of Business
Financial Context of Business
On successful completion of this subject, you will learn:
About economics and operating context of business.
How financial markets and government economic policy can impact a company.
How factors of competition can influence an organisation.
How to use information to evaluate and forecast the behaviour of consumers and markets.
Assessment
Format: computer based
Availability: on demand at any of the 5,500 Pearson VUE centres around the world
Pass: A score of 100 out of 150 will represent a Pass
Length: 2 hours
Questions: Contains 60 objective test questions.
Marking: computer marked
Results: provisional result available immediately followed by confirmation no more than 48 hours later.
Please Note: Official Exam is not provided, It should be purchased separately
Registration and Access
Once you complete an online purchase you will receive confirmation of account activation. Please allow 48 hours to get access to all the modules and for your eLearning account to be set up.
If you wish to receive an invoice instead of paying online, please contact us at info@myseminars.com.cy. Access to the course is valid for 365 days.
Certification
Upon the successful completion of the subject Fundamentals of Business Economics – BA1, you can advance to the next subject of the Certificate in Business Accounting (CIMA Cert BA) or If you have already completed other subjects, can apply to the final exam of Certificate in Business Accounting (CIMA Cert BA).
Αγορά: CIMA – Fundamentals of Business Economics (BA1)
Σεμινάρια στην ίδια κατηγορία από τον ίδιο διοργανωτή