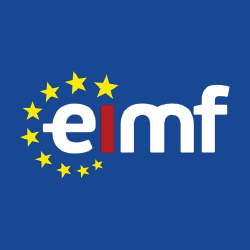 Certified Ethical Hacker
- Χρηματοοικ. Ασφαλιστικά Τραπεζικά

31 Ιαν 2024 07:48
31 Ιαν 2024 07:48
Αγγλικά
32 ώρες ( ημέρα )
ΠΕΡΙΓΡΑΦΗ
A Certified Ethical Hacker (CEH) is a skilled professional who understands and knows how to look for weaknesses and vulnerabilities in target systems and uses the same knowledge and tools as a malicious hacker, but in a lawful and legitimate manner to assess the security posture of a target system(s). The CEH credential certifies individuals in the specific network security discipline of Ethical Hacking from a vendor-neutral perspective.
To register to this course, click on the Get this course button to pay online and receive your access instantly. If you are purchasing this course on behalf of others, please be advised that you will need to create or use their personal profile before finalising your payment.
Description
This comprehensive course provides all the training, tricks and techniques you need to prepare for and achieve a passing grade in the Certified Ethical Hacker (CEH) exam. Beating the internet underworld at its own game means you have to know at least as much as the bad guys know—and then some. Keeping you current, we'll train you in the latest hacking techniques and methodology and teach you the best means of counteracting threats to and vulnerabilities in network security.
You'll learn about the importance of knowing how to set up and administer a web server and systematically build a profile of its system applications and potential weaknesses. We'll also cover denial of service attacks, Trojan horses, viruses and worms, and provide specialized knowledge of how to protect up to 20 different hardware and software domains as part of a security team within an organization.
KEY OBJECTIVES
• Outline the goals and potential targets of a system hacker
• Identify specific characteristics of different kinds of threats
• Build a complete profile of a target organization, its systems and vulnerabilities
• Plan comprehensive security strategies to counter would-be infiltrators in all their forms
• Gain the skill set to become a Certified Ethical Hacker (CEH) V10
The Purpose of the CEH credential is to:
• Establish and govern minimum standards for credentialing professional information security specialists in ethical hacking measures.
• Inform the public that credentialed individuals meet or exceed the minimum standards.
• Reinforce ethical hacking as a unique and self-regulating profession.
Course Outline
• Module 01: Introduction to Ethical Hacking
• Module 02: Footprinting and Reconnaissance
• Module 03: Scanning Networks
• Module 04: Enumeration
• Module 05: Vulnerability Analysis
• Module 06: System Hacking
• Module 07: Malware Threats
• Module 08: Sniffing
• Module 09: Social Engineering
• Module 10: Denial-of-Service
• Module 11: Session Hijacking
• Module 12: Evading IDS, Firewalls, and Honeypots
• Module 13: Hacking Web Servers
• Module 14: Hacking Web Applications
• Module 15: SQL Injection
• Module 16: Hacking Wireless Networks
• Module 17: Hacking Mobile Platforms
• Module 18: IoT Hacking
• Module 19: Cloud Computing
• Module 20: Cryptography
Compatibility
• Desktop
• Mobile
Supported Browsers
• Chrome
• Firefox
• Internet Explorer 9
• Internet Explorer 10
• Internet Explorer 11
• Safari
Training Duration
This course may take up to 32 hours to complete. However, actual study time differs as each learner uses their own training pace.
Training Method
The course is offered fully online using a self-paced approach. The learning units consist of video presentations and reading material. Learners may start, stop and resume their training at any time.
At the end of each session, participants take a Quiz to complete their learning unit and earn a Certificate of Completion once all quizzes have been passed successfully.
Registration and Access
To register to this course, click on the Buy Now button to pay online and receive your credentials.
If you wish to receive an invoice instead of paying online, please contact us at info@myseminars.com.cy.
Access to the course is valid for 30 days.
Αγορά: Certified Ethical Hacker
Σεμινάρια στην ίδια κατηγορία από τον ίδιο διοργανωτή