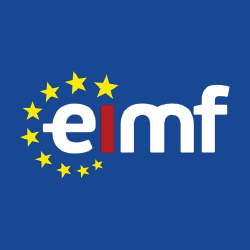 Governance, Risk Management and Compliance (4 CPD Units)
- Οργάνωση/ Διοίκηση/ Ηγεσία - Χρηματοοικ. Ασφαλιστικά Τραπεζικά

31 Ιαν 2024 14:02
31 Ιαν 2024 14:02
Αγγλικά
4 ώρες ( ημέρα )
ΠΕΡΙΓΡΑΦΗ
The self-based online training programme provides the participants with a broad range of areas addressed in a Governance, Risk and Compliance (GRC) model. Participants will understand how to apply GRC processes to avoid duplication of efforts. The programme also includes important definitions, and the structure of a GRC Model.
Description
Effective Governance, Risk and Compliance (GRC) practices are essential to achieving and maintaining public trust and confidence in financial services, which are critical to the proper functioning of the sector and the economy. Poor GRC can contribute to bank failures, which can pose significant public costs. Such failures also have the potential to impact on any applicable deposit insurance system, and there is the possibility of broader macroeconomic implications, such as contagion risk and impact on payment systems. This was illustrated in the financial crisis that began in 2008.
From a financial industry perspective, GRC involves the way the business and affairs of a firm are governed by its board and senior management, including how they:
set the firm's strategy and objectives
determine the firm's risk tolerance/appetite
operate the firm's day-to-day business
protect the interests of depositors, meet shareholder obligations, and take into account the interests of other recognised stakeholders, and
align corporate activities and behaviour with the expectation that the firm will operate in a safe and sound manner, with integrity and in compliance with applicable laws and regulations.
Part 1: Corporate Governance
Objectives of Corporate Governance
Senior Management Leadership
Monitoring Corporate Governance
Unitary and Dual (Two-Tier) Boards
Effective Management
Audit Contribution to Governance
What does Due Diligence Mean?
Corporate Governance Training
Enhancing Corporate Governance – Background to the Bank for International Settlements (BIS) Principles
Part 2: Key Risk Types, their Application and Impact on the Compliance Function
Risk and Uncertainty
External Sources of Risk
Internal Sources of Risk
Effective Risk Management
Assessment of Risks
Risk Management
Part 3: Compliance
Managing Compliance Risk
Using Technology to Aid the Management of Compliance Risks
The Impact of Technology on Regulatory Risk
Training Duration
This course may take up to 4 hours to complete. However, actual study time differs as each learner uses their own training pace.
Participants
This course is ideal for anyone wishing to know the essentials of GRC and the international regulatory environment. It is also suitable for professionals pursuing regulatory CPD in Financial Regulation.
Board Members
Governance Officer
Compliance Manager
Risk Manager
Audit Executive
Internal Auditor
IT Auditor
Corporate Counsel
Training Method
The course is offered fully online using a self-paced approach. The learning units consist of video presentations and reading material. Learners may start, stop and resume their training at any time.
At the end of each session, participants take a Quiz to complete their learning unit and earn a Certificate of Completion once all quizzes have been passed successfully.
Accreditation and CPD Recognition
This programme has been developed by the European Institute of Management & finance (EIMF), a leading and recognised training institution.
The syllabus is verified by external subject matter experts and may be accredited by financial regulators, and general financial training accreditation bodies, such as CISI, ICA, and ACAMS for 4 CPD Units.
Eligibility criteria and CPD Units are verified directly by your association or other bodies in which you hold membership.
Registration and Access
To register to this course, click on the 'Buy Now' button to pay online and receive your access shortly after.
Access to the course is valid for 90 days.
Αγορά: Governance, Risk Management and Compliance (4 CPD Units)
Σεμινάρια στην ίδια κατηγορία από τον ίδιο διοργανωτή