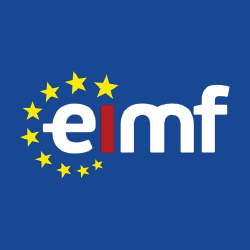 Certified Blockchain Business Foundations (CBBF) with Exam Voucher
- Οργάνωση/ Διοίκηση/ Ηγεσία - Χρηματοοικ. Ασφαλιστικά Τραπεζικά - Πληροφορική - Επαγγελματίες IT

31 Ιαν 2024 14:15
31 Ιαν 2024 14:15
Αγγλικά
6 ώρες ( ημέρα )
ΠΕΡΙΓΡΑΦΗ
Description
This course will cover the syllabus of BTA's Certified Blockchain Business Foundations (CBBF) examination.
The Certified Blockchain Business Foundations (CBBF) exam is an elite way to demonstrate your knowledge and skills in this emerging space.
Benefits
A person who holds this certification has demonstrated their understanding of the following: Blockchain Basics, Why an organization should or should not use Blockchain, How Blockchain Works, Implementing Blockchain in Business, and Blockchain Use Cases.
Participants
This exam is designed for non-technical business professionals who require basic knowledge about Blockchain and how it will be executed within an organization. This exam is NOT appropriate for technology professionals seeking to gain deeper understanding of Blockchain technology implementation or programming.
Target Roles Include: IT Leadership, Key Business Managers, CEO/CTO/CIO, Network Operations, Business Analysts, IT Consultants, Project Managers, Systems Integrators, Help Desk / Service Desk, Managed Service Providers, Solution Providers, Sales Staff, Government Officials.
Training Duration
This course may take up to 6 hours to be completed. However, actual study time differs as each learner uses their own training pace.
Training Method
The course is offered fully online using a self-paced approach. Learners may start, stop and resume their training at any time.
Exam Information
Exams are conducted at Pearson VUE.
The exam tests on four sections: General Blockchain Knowledge, Why Use Blockchain, How Blockchain Works, and Using Blockchain for Business.
The CBBF exam is a 70 question multiple-choice exam that lasts 1.5 hours and is a performance-based evaluation of basic Blockchain skills and knowledge. Internet access is not provided during the exam, nor is any course material or study guides. The passing score is 70%.
Training Accreditation and CPD Recognition
This programme has been developed by the Blockchain Trainin Alliance (BTA), a global and specialised certification body in Blockchain and Emerging Technologies.
The syllabus is verified by external subject matter experts and can be accredited by regulators and other bodies for 6 CPD Units that approve education in FinTech and Emerging Technologies. This course is not suitable for professionals requiring CPD in Financial Regulation for CySEC, FCA or other financial regulators.
Eligibility criteria and CPD Units are verified directly by your association or other bodies which you hold membership.
Αγορά: Certified Blockchain Business Foundations (CBBF) with Exam Voucher
Σεμινάρια στην ίδια κατηγορία από τον ίδιο διοργανωτή