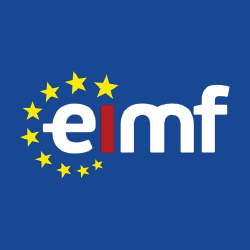 AML Suspicious Activity Reports and Suspicious Transaction Reports (SAR/STRs)
- Χρηματοοικ. Ασφαλιστικά Τραπεζικά - Λογιστικά/ Έλεγχος/ Φορολογικά

31 Ιαν 2024 15:45
31 Ιαν 2024 15:45
Αγγλικά
4 ώρες ( ημέρα )
ΠΕΡΙΓΡΑΦΗ
This self-paced, online course provides an overview of AML, the measures needed for efficient AML controls, Suspicious Transaction Monitoring, and Suspicious Activity Reporting (SAR) to help delegates understand their obligations to report suspicious activity, when to report suspicious activity, and how to report better quality SARs.
Financial crime encompasses many threats to organizations and financial institutions. It has become a major risk in terms of reputation, integrity, and compliance for the financial community at large. Organizations must be able to mitigate risks by having an Anti-Money Laundering (AML) compliance programme in place, one that can effectively identify and report suspicious activities (SAR).
This course will give you a comprehensive overview of everything that is relevant in terms of AML and suspicious activity reports.
The course covers several important issues, including:
Definitions and legal framework of anti-money laundering and combating terrorism financing
Offences in the financial markets designated as money laundering offences
Reasons for the deficiency in financial market governance
Measures needed for efficient anti-money laundering controls (essential control features to minimize ML/TF in financial markets)
Suspicious Activity Report (SARs) and how these are related to money laundering prevention
Defining and identifying several types of suspicious activity and relevant reporting obligations
Who reports on money laundering trends
International regulatory/legal requirements related to SARs
Common indicators of suspicious transactions
Examples of red flag indicators
Case studies and examples
Training Duration
This course may take up to four (4) hours to complete. However, actual study time differs as each learner uses their own training pace.
Participants
This course is ideal for anyone wishing to acquire and demonstrate specialized knowledge in AML compliance and SARs. It is also suitable for professionals pursuing regulatory CPD in Financial Regulation.
MLCO
Governance Officer
Compliance Manager
Front line staff
Asset/wealth managers
AML officer
Risk Manager
Audit Executive
Internal Auditor
Corporate Counsel
Training Method
The course is offered fully online using a self-paced approach. The learning units consist of reading material. Learners may start, stop and resume their training at any time.
At the end of the session, participants take a quiz to complete their learning unit and earn a Certificate of Attendance once all quizzes have been passed successfully.
Accreditation and CPD Recognition
This programme has been developed by the European Institute of Management & finance (EIMF), a leading and recognised training institution.
The syllabus is verified by external subject matter experts and may be accredited by financial regulators, and general financial training accreditation bodies, such as CISI, ICA, and ACAMS for 4 CPD Units.
Eligibility criteria and CPD Units are verified directly by your association or other bodies in which you hold membership.
Αγορά: AML Suspicious Activity Reports and Suspicious Transaction Reports (SAR/STRs)
Σεμινάρια στην ίδια κατηγορία από τον ίδιο διοργανωτή