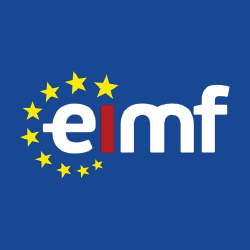 Certified Blockchain Developer - Ethereum (CBDE) with Exam Voucher
- Χρηματοοικ. Ασφαλιστικά Τραπεζικά - Καινοτομία/ Start Ups - Πληροφορική - Επαγγελματίες IT

31 Ιαν 2024 11:51
31 Ιαν 2024 11:51
Αγγλικά
20 ώρες ( ημέρα )
ΠΕΡΙΓΡΑΦΗ
Description
This course will cover the syllabus of BTA's Certified Blockchain Developer - Ethereum (CBDE) examination.
The Certified Blockchain Developer - Ethereum (CBDE) exam is an elite way to demonstrate your knowledge and skills in this emerging space. Additionally, you will become a member of a community of Blockchain leaders. With certification comes monthly industry updates via email and video.
The course covers: Remix and Solidity Basics, Notary Functionality in Solidity, Understanding Tools and Ethereum, Understand the Different Blockchain Nodes, Local Development with Truffle, How to Develop Distributed Applications in HTML and JavaScript and How to Publish Projects.
Benefits
A person who holds this certification has demonstrated their ability to: Plan and prepare production ready applications for the Ethereum blockchain, Write, test, and deploy secure Solidity smart contracts, Understand and work with Ethereum fees, Work within the bounds and limitations of the Ethereum blockchain, Use the essential tooling and systems needed to work with the Ethereum ecosystem.
Participants
This certification is ideal for people who have heard of Ethereum, but do not know how to start; who already have some experience with programming in general, but no solidity experience; who want to know how this technology works; who wrote simple solidity code but want to dive deeper into the subject.
Prerequisites
It is absolutely necessary to have a basic knowledge in JavaScript, HTML and computer literacy in Windows, Linux and Mac environments. It is advantageous to have basic knowledge in C++, Java, data types, git repositories and solidity.
Training Duration
This course may take up to 20 hours to be completed. However, actual study time differs as each learner uses their own training pace.
Training Method
The course is offered fully online using a self-paced approach. Learners may start, stop and resume their training at any time.
Exam Information
Exams are conducted at Pearson VUE.
The exam is a 70 question multiple-choice exam that lasts 1.5 hours and is a performance-based evaluation of basic Ethereum Development skills and knowledge. Performance-based testing means that candidates must answer questions to reflect what they must perform on the job. Internet access is not provided during the exam, nor is any course material or study guides. The passing score is 70%.
Training Accreditation and CPD Recognition
This programme has been developed by the Blockchain Trainin Alliance (BTA), a global and specialised certification body in Blockchain and Emerging Technologies.
The syllabus is verified by external subject matter experts and can be accredited by regulators and other bodies for 20 CPD Units that approve education in FinTech and Emerging Technologies. This course is not suitable for professionals requiring CPD in Financial Regulation for CySEC, FCA or other financial regulators.
Eligibility criteria and CPD Units are verified directly by your association or other bodies which you hold membership.
Αγορά: Certified Blockchain Developer - Ethereum (CBDE) with Exam Voucher
Σεμινάρια στην ίδια κατηγορία από τον ίδιο διοργανωτή