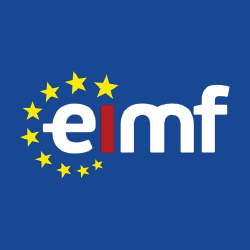 Market Abuse Regime (MAR) iLecture
- Χρηματοοικ. Ασφαλιστικά Τραπεζικά

31 Ιαν 2024 15:56
31 Ιαν 2024 15:56
Αγγλικά
1 ώρες ( ημέρα )
ΠΕΡΙΓΡΑΦΗ
Market Abuse Regime (MAR) iLecture by Vivienne Bannigan
An interactive 90-minute on-demand market abuse workshop.
Background
The purpose of the market abuse regime is to maintain confidence in markets and the financial system. Preventing and reducing financial crime is a crucial objective of financial regulators across the world.
Maintaining market integrity is vital for the operation of fair, clear and not misleading markets. Regulators impose stringent requirements and enforce against firms and individuals, clearly demonstrating their determination to prevent abusive practices.
Market abuse is defined as behaviour (action or inaction) anywhere in the world, directly or indirectly affecting investments traded on financial markets. Market abuse is a statutory offence that covers stock market manipulation and insider dealing. It is a severe offence that damages investor confidence and the integrity of financial markets.
Regulators and Markets across the globe have established requirements to ensure that markets operate in a safe, clean and orderly manner. Market Abuse is a complex topic and firms are required to implement policies, procedures and processes to ensure that these requirements act as an effective deterrent against financial crime.
Firms and individuals participating in the financial markets are required to observe specific standards of conduct. Parts of the Financial Conduct Authority's (FCA's) Handbook, for example, the Market Conduct Sourcebook (which is known as 'MAR'), set out these standards. MAR includes the Code of Conduct (MAR 1) and the Price Stabilising Rules (MAR 2)
The Sourcebook includes aspects of insider dealing as well as expanding on behaviours that constitute market abuse but specifies the civil actions available to the FCA in respect of firms. Moreover, actions which might be taken against senior managers of firms as well as other individuals. These penalties range from the issuance of financial penalties through to issuing a public censure. Public censure assists in promoting high standards of regulatory or market conduct both by deterring firms or individuals from committing further breaches and also serving as a warning to others. This helps the FCA in meeting their statutory objectives.
Who is Vivienne Bannigan
Vivienne is a financial services professional with over 20 years' experience in regulatory and operational risk in the United Kingdom, Europe and internationally. Vivienne has held various roles across several organisations including the Financial Conduct Authority (FCA), Royal Bank of Scotland and UK Finance.
Vivienne has worked in wholesale policy covering the Market Abuse Regime, Markets in Financial Instruments Directive (I & II), Securities lending, Client Money, Transaction Reporting and mentoring her colleagues along the way. Vivienne designed and implemented training and communications to support programme delivery, including the Markets in Financial Instruments Directive and Client Money and Assets.
Vivienne holds various qualifications including an M. Econ. Sc. in European Economics and Public Affairs. Vivienne is an accredited Dispute Resolution Mediator and is completing an MA in Community Psychology at the University of Brighton. Vivienne is passionate about sailing and supporting individuals to achieve their potential while at the same time, creating an environment that is professional, practical and participative.
Training Method
The course is offered fully online using a self-paced approach. The learning units consist of reading material and iLecture videos. Learners may start, stop and resume their training at any time.
At the end of each session, participants take a Quiz to complete their learning unit and earn a Certificate of Completion upon completion of all units.
Accreditation and CPD Recognition
This programme has been developed by the London Governance and Compliance Academy (LGCA), a UK-recognised training institution.
The syllabus is verified by external subject matter experts and can be accredited by regulators and other bodies for 1 CPD Unit that approve education in financial regulation, such as the FCA. The course may be also approved for CPD Units by institutions which approve general financial training, such as the CISI.
Eligibility criteria and CPD Units are verified directly by your association, regulator or other bodies which you hold membership.
Registration and Access
To register to this course, click on the Buy Now button to pay online and receive your credentials. If you wish to receive an invoice instead of paying online, please contact us at info@myseminars.com.cy
Αγορά: Market Abuse Regime (MAR) iLecture
Σεμινάρια στην ίδια κατηγορία από τον ίδιο διοργανωτή