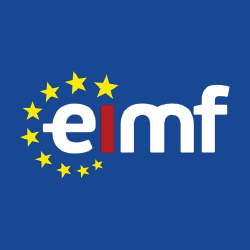 Developing on Hyperledger Fabric 1.4
- Λογιστικά/ Έλεγχος/ Φορολογικά - Καινοτομία/ Start Ups - Πληροφορική - Επαγγελματίες IT

31 Ιαν 2024 12:25
31 Ιαν 2024 12:25
Αγγλικά
20 ώρες ( ημέρα )
ΠΕΡΙΓΡΑΦΗ
Description
This Hyperledger training course is designed for developers and who want to take a comprehensive deep dive on Hyperledger Fabric v1.4.
This course has been created to walk you through Chaincode Development, Testing, and Deployment for a Hyperledger Fabric Network catering specifically toward Golang written Chaincode (Fabric's original Chaincode Language). Additionally, as an Application Developer you will learn how to write, and prepare Client Applications using the most mature Standard Development Kit in Hyperledger Fabric, NodeJS. There are use cases, proof of concepts, as well as interactive lab work about the concepts.
The course covers: Blockchain Basics, Introduction to Fabric, Fabric Use Cases, Hyperledger Composer, Transaction Lifecycle, Chaincode, Databases for the Developer, A deeper dive into Chaincode, Chaincode Network Operations, Clients and SDKs, Logging and Monitoring.
Participants
This course is ideal for developers who are comfortable with coding, have familiarity with Hyperledger Fabric Component structure and proposes, are knowledgeable on Golang Basics and Node JS basics and have minimal command line interface familiarity.
Training Duration
This course may take up to 20 hours to be completed. However, actual study time differs as each learner uses their own training pace.
Training Method
The course is offered fully online using a self-paced approach. Learners may start, stop and resume their training at any time.
Training Accreditation and CPD Recognition
This programme has been developed by the Blockchain Trainin Alliance (BTA), a global and specialised certification body in Blockchain and Emerging Technologies.
The syllabus is verified by external subject matter experts and can be accredited by regulators and other bodies for 20 CPD Units that approve education in FinTech and Emerging Technologies. This course is not suitable for professionals requiring CPD in Financial Regulation for CySEC, FCA or other financial regulators.
Eligibility criteria and CPD Units are verified directly by your association or other bodies which you hold membership.
Αγορά: Developing on Hyperledger Fabric 1.4
Σεμινάρια στην ίδια κατηγορία από τον ίδιο διοργανωτή