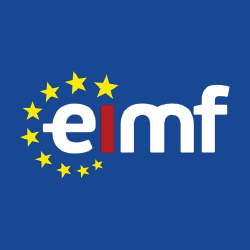 Product Governance, Suitability and Appropriateness (5 CPD Units)
- Οργάνωση/ Διοίκηση/ Ηγεσία - Χρηματοοικ. Ασφαλιστικά Τραπεζικά

31 Ιαν 2024 14:21
31 Ιαν 2024 14:21
Αγγλικά
5 ώρες ( ημέρα )
ΠΕΡΙΓΡΑΦΗ
DESCRIPTION
The product governance regime aims to ensure that firm's act in a client's best interests, including funds and related management services, to end clients. It ensures that when a firm manufactures or distributes regulated financial services and products, it has arrangements in place to understand the products and only sold to investors and clients for which they are likely to be deemed suitable. The requirements apply to "services" as well as "products", for all client types and to all distributors in the sales chain.
Description
Increased awareness by investors of financial markets and the continuous development of products and services has led to the need for a high level of investor protection that is consistent across the EU. Not only does this cover product governance in terms of product manufacturing and distribution, but also investment firms must:
disclose the cost of investment advice
explain the basis on which they give advice, in particular, on the range of products they consider and whether they provide advice on an independent basis
tell clients if they will periodically assess suitability
explain to clients the reasons for advice the firm provides
This program is intended for Investment Professionals engaged in designing and selling financial products, and for Compliance Professionals who need to monitor the promotion of such financial products to investors.
What you will learn
This course will cover the following:
Clarify fundamental regulatory principles that firms should review concerning the product governance framework, including governance; management oversight; roles & responsibilities; and process.
Analyse the practical considerations for investor protection, including target market; fair value; customer needs; and terms and processes.
State the product approval obligation on firms acting as Manufacturers and Distributors.
Explain the National Competent Authorities (NCA's) product intervention powers and consideration for complex and non-complex products.
Check whether your firm is correctly evidencing and demonstrating suitability
Understand what advisers and investment managers need to do in order to demonstrate suitability (including risk profiling)
Identify the systems and controls your firm needs to assess suitability
Training Duration
This course may take up to 5 hours to be completed. However, actual study time differs as each learner uses their own training pace.
Training Method
The course is offered fully online using a self-paced approach. The learning units are based on video-led material. Learners may start, stop and resume their training at any time.
Upon completion, a Certificate of Completion is awarded.
Who should attend
This programme is ideal for professionals working in the Financial Sector, such as:
Product Development Staff and Technical specialists involved in product development
Compliance Officers and Staff
Sales, Marketing and Business Development Executives and Staff
Customer Relations and Customer Service Staff
Risk Managers
Internal Lawyers
External Lawyers
Financial Consultants
Any person who provides investment services
Accreditation and CPD Recognition
This programme has been developed by the European Institute of Management and Finance (EIMF), a globally-recognised training institution.
The syllabus is verified by external subject matter experts and can be accredited by financial bodies for 5 CPD Units that approve education in ethics-related training, such as the CISI, ICA and ACAMS. This course could also be suitable for professionals requiring CPD in Profesional Services and Financial Regulation.
Eligibility criteria and CPD Units are verified directly by your association or other bodies in which you hold membership.
Registration and Access
To register to this course, click on the 'Buy Now' button to pay online and receive your access shortly after.
Access to the course is valid for 90 days.
Αγορά: Product Governance, Suitability and Appropriateness (5 CPD Units)
Σεμινάρια στην ίδια κατηγορία από τον ίδιο διοργανωτή