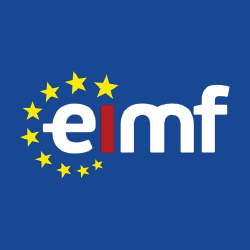 Ethics, Integrity and Fairness in Financial Services
- Χρηματοοικ. Ασφαλιστικά Τραπεζικά

31 Ιαν 2024 15:15
31 Ιαν 2024 15:15
Αγγλικά
2 ώρες ( ημέρα )
ΠΕΡΙΓΡΑΦΗ
Firms and individuals operating in the sector must be conscious and mindful of these standards and expectations and consider both whether they are satisfying the letter and spirit of the rules and/or guidance and whether the values and principles which they have set for themselves are effective in directing and delivering the firm's desired outcomes.
Description
Given its role and importance to any functioning modern economy, 'trust' is an essential ingredient between providers of financial services, its clients and even wider society. Culture, conduct and ethics are words which have come to pepper the regulatory lexicon. The importance of these intangible concepts and "getting it right" has been clearly communicated, and myriad speeches and initiatives in the financial services sector focus on these themes.
This programme does not purport to dictate how firms should define their values or operate their businesses. However, lawmakers, regulators and society have defined certain minimum expectations and standards of behaviour from the perspective of customer and business outcomes. These are sometimes framed or described (whether explicitly or implicitly) as issues of trust, integrity or honesty; concepts which have a distinct ethical underpin.
Training Duration
This course may take up to 2 hours to be completed. However, actual study time differs as each learner uses their own training pace.
Participants
This course is ideal for anyone wishing to know more about Ethics, Integrity and Fairness in Financial Services, and the regulatory requirements for investment firms, insurance and banking institutions. It is also suitable to professionals pursuing regulatory CPD in Financial Regulation. It will be particularly suitable to:
• Compliance professionals and consultants
• Boards, NEDs and Senior Managers
• Risk executives
• Directors
Training Method
The course is offered fully online using a self-paced approach. The learning units consist of video presentations and reading material. Learners may start, stop and resume their training at any time.
At the end of each session, participants take a Quiz to complete their learning unit and earn a Certificate of Completion once all quizzes have been passed successfully.
Accreditation and CPD Recognition
This programme has been developed by the European Institute of Management & Finance (EIMF), an EU based recognised training institution.
The syllabus is verified by external subject matter experts and can be accredited by regulators and other bodies for 2 CPD Units that require CPD training in financial regulation. The course may be also approved for up to 2 CPD Units by institutions that approve general financial training, such as the CISI, ICA, and ACAMS.
Eligibility criteria and CPD Units are verified directly by your association or other bodies in which you hold membership.
Registration and Access
To register to this course, click on the Buy Now button to pay online and receive your credentials.
If you wish to receive an invoice instead of paying online, please contact us at info@myseminars.com.cy.
Access to the course is valid for 90 days.
Αγορά: Ethics, Integrity and Fairness in Financial Services
Σεμινάρια στην ίδια κατηγορία από τον ίδιο διοργανωτή