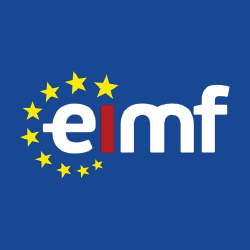 MiFIR Transaction Reporting (5 CPD Units)
- Χρηματοοικ. Ασφαλιστικά Τραπεζικά

31 Ιαν 2024 08:35
31 Ιαν 2024 08:35
Αγγλικά
5 ώρες ( 1 ημέρα )
ΠΕΡΙΓΡΑΦΗ
DESCRIPTION
MiFID II/MiFIR which came into effect on 3 January 2018, is a new legislative framework which aims to strengthen investor protection and improve the functioning of financial markets making them more efficient, resilient and transparent. MiFID II and MiFIR introduced new provisions to enhance controls around the prevention of market abuse and to increase transparency in markets.
About the Course
Accurate and complete MiFIR Transaction Reporting is essential to enable National Competent Authorities (NCA's) to meet their statutory objectives of maintaining market confidence and reducing financial crime. The primary purpose of transaction reports is to detect and investigate suspected market abuse, insider trading and market manipulation. MiFIR Transaction Reporting widened the scope on financial instruments and extended reporting responsibilities to firms previously excluded from the regime.
Learning Objectives
This programme will review the different reporting requirements and identify challenges for implementation, including:
Clarifying the differences between the various MiFID II Regulatory Reporting Regimes and EMIR Trade Reporting;
Develop a greater understanding of the importance of Transaction Reporting;
Explore what is changing with MiFIR Transaction Reporting including approach, field analysis and scenarios;
Identify scenarios of market abuse and the importance of Transaction Reporting to the prevention of financial crime; and
Understanding regulatory outcomes and practical implications for Transaction Reporting Oversight including, an illustration of good and bad practice.
Training Method
The course is offered fully online using a self-paced approach. The learning units consist of presentations and reading material. Learners may start, stop and resume their training at any time.
At the end of the training, participants take a Quiz to complete their learning and earn a Certificate of Completion.
Training Duration
This course may take up to 5 hours to be completed. However, actual study time differs as each learner uses their own training pace.
Target Audience
The programme is ideal for:
Managers and Senior Managers in Investment Firms
Compliance Officers
Internal Auditors
Internal Lawyers
External Auditors, Lawyers and Financial Consultants
Format
Register at any time for this online course
Study in your own time and at your own pace (you have up to 3 months to complete)
Assessed by online multiple-choice questions
Accreditation and CPD Recognition
This programme has been developed by the European Institute of Management and Finance (EIMF), an EU recognised training institution.
The syllabus is verified by external subject matter experts and may be accredited by financial regulators such as CySEC and the FCA, and general financial training accreditation bodies, such as CISI and ACAMS, for 5 CPD Units.
Registration and Access
To register for this course, click on the 'Buy Now' Button to pay online and receive your access shortly after.
Αγορά: MiFIR Transaction Reporting (5 CPD Units)
Σεμινάρια στην ίδια κατηγορία από τον ίδιο διοργανωτή