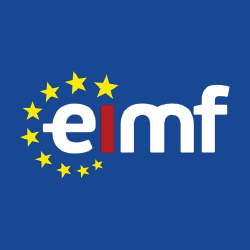 KYC & CDD Fundamentals
- Χρηματοοικ. Ασφαλιστικά Τραπεζικά - Λογιστικά/ Έλεγχος/ Φορολογικά - Νομοθεσία, Νομική & Δικηγόροι
ΠΕΡΙΓΡΑΦΗ
KYC/CDD procedures are an essential part of a successful AML program. All entities that need to comply with anti-money laundering regulations need to train their staff with regards to how to perform effective KYC/CDD on new and existing customers, so as to mitigate their money laundering and terrorist financing risks associated with specific business relationships.
This course covers the fundamentals of KYC/CDD according to the international guidelines. The participants will be able to understand the factors that need to be considered when evaluating the extent of KYC/CDD to their customers and learn how to apply specific KYC/CDD to specific types of customers.
The course will also cover some examples to enable participants apply their knowledge.
ΣΚΟΠΟΣ ΣΕΜΙΝΑΡΙΟΥ
By the end of the programme, participants will be able to:
Understand the factors that need to be considered when applying KYC/CDD
Know the elements of KYC/CDD
Understand how to apply KYC/CDD in specific cases and in high-risk situations
Recognize the different types of CDD
ΣΕ ΠΟΙΟΥΣ ΑΠΕΥΘΥΝΕΤΑΙ
Compliance Officers / Assistant Compliance Officers
Employees of obliged entities dealing with KYC/CDD
AML Officers
Back-office Staff
Customer onboarding staff
Customer Administration officers
ΠΕΡΙΣΣΟΤΕΡΕΣ ΠΛΗΡΟΦΟΡΙΕΣ
Training Outline
What is KYC/CDD
KYC/CDD procedures
CDD considerations
CDD application
CDD, SDD, EDD
Examples
Training Style
The programme is designed to deliver participants with knowledge on how to apply appropriate KYC/CDD to their customers according to international standards and regulatory obligations.
The participants will be able to apply their knowledge during the course through interactive case studies that will be assessed and discussed.
CPD Recognition
This programme may be approved for up to 5 CPD units in AML and Financial Regulation. Eligibility criteria and CPD Units are verified directly by your association, regulator or other bodies which you hold membership.
Αναλυτικό Κόστος Σεμιναρίου
€ 180.00

€ 0.00

€ 34.20

€ 180.00
ΠΡΟΓΡΑΜΜΑ ΣΕΜΙΝΑΡΙΟΥ
Τρίτη - 13 Ιουν 2023
Ώρα
09:00 - 11:45
Τοποθεσία:
OnLine Virtual Classroom
Πέμπτη - 15 Ιουν 2023
Ώρα
09:00 - 11:45
Τοποθεσία:
OnLine Virtual Classroom
Εκδήλωση Ενδιαφέροντος : KYC & CDD Fundamentals
Σεμινάρια στην ίδια κατηγορία από τον ίδιο διοργανωτή