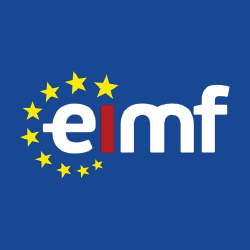 Fraud Reporting under PSD2 – An Overview of the EBA Guidelines
- Χρηματοοικ. Ασφαλιστικά Τραπεζικά
ΠΕΡΙΓΡΑΦΗ
In accordance with Article 96(6) of PSD2, Payment Service Providers (PSPs) must provide statistical data on fraud relating to different means of payment to their competent authorities which in turn provide the European Banking Authority (EBA) and the European Central Bank (ECB) with such data in aggregated form. To ensure that the data will be comparable and reliable, the EBA published, in July 2018, relevant Guidelines which are addressed to PSPs and competent authorities aiming for the security of retail payments in the EU.
In February 2020, the Council adopted a legislative package to request PSPs to transmit information on cross-border payments originating from Member States and on the payees of these cross-border payments. This measure is being introduced as part of an EU-wide regime to detect and combat VAT fraud arising from cross-border e-commerce transactions. The transmission of data starts on 1 January 2024.
This programme aims to deliver an overview of the EBA Guidelines on Fraud Reporting under PSD2 which apply since January 2019. The course covers the categories of fraudulent transactions that need to be reported to the competent authorities, the frequency and the level of detail required.
The course will also cover the new reporting obligations of PSPs in an attempt to combat VAT fraud which comes into force in less than 6 months.
ΣΚΟΠΟΣ ΣΕΜΙΝΑΡΙΟΥ
By the end of the programme, participants will:
Describe the scope of the EBA Guidelines and if it is applicable to them
List the transactions that need to be reported
Explain the method of reporting the fraudulent transactions
Name the information that needs to be provided
Be aware of the new reporting obligations in relation to cross-border payments
ΣΕ ΠΟΙΟΥΣ ΑΠΕΥΘΥΝΕΤΑΙ
Managers in PSPs
Compliance Officers / Assistant Compliance Officers
AML Officers
Employees of PSPs dealing with the execution of transactions
ΠΕΡΙΣΣΟΤΕΡΕΣ ΠΛΗΡΟΦΟΡΙΕΣ
Training Outline
EBA Guidelines: background, scope and importance
The Seven Guidelines on Fraud Data Reporting by the PSPs
Fraud Data Reporting by the Competent Authorities
Data Reporting requirements – a breakdown based on the payment services offered
Examples of how the fraud data reporting should be made
Transmission and exchange of payment data to fight VAT fraud
Training Style
The training style is both training-focused, involving a combination of presentation and examples, but also learner-focused, where participants are encouraged to share their opinions from their different perspectives and engage in an exchange of views and personal professional experiences.
CPD Recognition
This programme may be approved for up to 4 CPD units in Banking and Financial Regulation. Eligibility criteria and CPD Units are verified directly by your association, regulator or other bodies which you hold membership.
Trainer's Information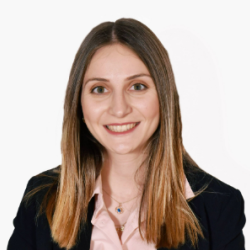 Μαρία Τσιαντη - Deputy Head of the Financial Services Registration Department of MAP S.Platis
Maria Tsianti is the Deputy Head of the Financial Services Registration Department of MAP S.Platis, a regional leading financial services consulting firm. She started her career as an Assistant Consultant at MAP S.Platis where she has advanced her career, moving to Consultant and Deputy Head of the Department within four years. Through her exposure to the financial sector in Cyprus, the UK and Dubai, Maria has obtained a thorough understanding of the payment services and financial services authorisation requirements, bring with her vast a vast consulting experience in PIs, EMIs and IFs. Maria holds a BA (Hons) in Criminology, Policing and Investigation and an MSc in Fraud Investigation Management. Maria is also certified by CySEC with the AML Certification.
Αναλυτικό Κόστος Σεμιναρίου
€ 220.00

€ 0.00

€ 41.80

€ 220.00
Περαιτέρω Κοστολογικές Πληροφορίες
HRDA-approved seminars are exempted from VAT for eligible organisations applying for the HRDA subsidy. A 19% VAT will apply to seminars and participants who do not qualify for the HRDA subsidy
ΠΡΟΓΡΑΜΜΑ ΣΕΜΙΝΑΡΙΟΥ
Πέμπτη - 07 Δεκ 2023
Ώρα
09:00 - 11:45
Τοποθεσία:
OnLine Virtual Classroom
Τρίτη - 12 Δεκ 2023
Ώρα
09:00 - 11:45
Τοποθεσία:
OnLine Virtual Classroom
Εκδήλωση Ενδιαφέροντος : Fraud Reporting under PSD2 – An Overview of the EBA Guidelines
Σεμινάρια στην ίδια κατηγορία από τον ίδιο διοργανωτή