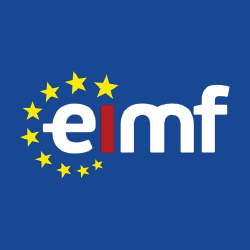 Financial Fraud, White Collar Crimes
- Οργάνωση/ Διοίκηση/ Ηγεσία - Χρηματοοικ. Ασφαλιστικά Τραπεζικά - Λογιστικά/ Έλεγχος/ Φορολογικά
ΠΕΡΙΓΡΑΦΗ
Financial crime at finance markets & corporate level, fraud, money laundering and Cyprus main regulatory provisions and legislation
White Collar Crimes (another term for Financial crimes) has gradually become of concern to businesses of the corporate field as well as the financial markets world.
It is generally accepted that the popularity of economically motivated crime and the impact thereof on counties' economy as well as the markets' integrity, harms the both development and stability.
Types of conduct where financial crime appears can be subdivided in activities that dishonestly generate wealth for those engaged in the conduct in question and there are also financial crimes that aim the protection of a benefit already acquired or facilitation the taking of such benefit.
ΣΚΟΠΟΣ ΣΕΜΙΝΑΡΙΟΥ
The seminar aims to discuss with the participants
What financial crime means and when it occurs and the forms it emerges in
Main regulatory provisions and legislation in Cyprus and the EU
Regulatory authorities
Prosecution, sanctions and fines emerging from financial crimes
Managing the risk of such crimes within your working environment
Case studies
By the end of the programme, participants will be able to:
Understand the elements of financial crime and the cases such crime occurs in the corporate industry and financial markets
Familiarize with the main regulatory provisions and legislation relevant to fraud, bribery, money laundering in Cyprus, the EU and international markets
Apprehend which authorities have the powers of prosecution, investigation and enforcement in cases of corporate or business fraud in Cyprus
Learn how to manage the risk in their field
ΣΕ ΠΟΙΟΥΣ ΑΠΕΥΘΥΝΕΤΑΙ
The programme is ideal for:
Compliance Officers
Marketing Managers and Officers
Internal Auditors
Internal Lawyers
External Auditors, Lawyers and Financial Consultants
ΠΕΡΙΣΣΟΤΕΡΕΣ ΠΛΗΡΟΦΟΡΙΕΣ
Training Style
The programme is designed to deliver knowledge and enhance participants' skills via short lectures, case-studies, practical examples, real-life simulations. Most of the training will focus in assessing participants' current strengths and weaknesses via formal assessment tools. Participants will also benefit from discussions and exchange of experiences during the programme and take away the knowledge gained to be transferred at their workplace. Most of the training's time will be invested in participants understand the subject matter and how to solve problems in similar occasions.
CPD Recognition
This programme may be approved for up to 5 CPD units in Financial Regulation and AML. Eligibility criteria and CPD Units are verified directly by your association, regulator or other bodies which you hold membership.
This training course may be approved as an external activity under the new ACAMS recertification category "non-ACAMS credits" for up to 5 CPD units. Eligibility criteria and CPD Units are verified directly by the Association of Anti-Money Laundering Specialists (ACAMS).
Trainer's Information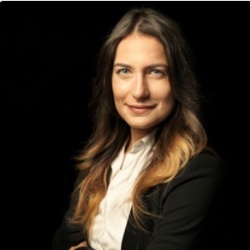 Σοφία Νεάρχου - Associate Lawyer at Chrysses Demetriades & Co LLC
Sophia is a lawyer in the Compliance department of our firm dealing with Anti Money Laundering & regulatory compliance matters and keeping the firm's function in line with the law and regulatory requirements. During the course of her employment she has gained extensive experience, particularly in cases relating to US sanctions and EU restrictive measures and has been involved in the resolution of arising matters. She has also been in charge of performing due diligence measures and has given legal advice to clients pursuant to the international, EU and US obligations. In July 2016, Sophia successfully passed the Financial Services and Regulatory Advanced Examination of the by Cyprus Securities and Exchange Commission (CySEC), which is recognized by the Charted Institute for Securities and Investment (CISI) and which has familiarized her with the regulatory requirements relating to the securities and investments. She further participated on the drafting of advice for clients involved in the sector and assisted in matters including CRS/FATCA reporting and compliance.
Furthermore, in order to provide more quality to the services and advice offered, during June 2018 Sophia took the examination of CISI on Global Financial Compliance and alongside the Certificate in Global Financial Compliance (Cyprus) which she successfully passed and was awarded the CISI Level 3 Award in Global Financial Compliance. Since then she has been an Associate of CISI. More recently, in June 2019, following a successful examination, she has obtained the Worldwide recognized and top level certificate in Money Laundering, the ACAMS certificate and is a member of CAMS Cyprus. Moreover, Sophia Nearchou has obtained recently the CySEC AML certificate.
Αναλυτικό Κόστος Σεμιναρίου
€ 180.00

€ 0.00

€ 34.20

€ 180.00
Περαιτέρω Κοστολογικές Πληροφορίες
HRDA-approved seminars are exempted from VAT for eligible organisations applying for the HRDA subsidy. A 19% VAT will apply to seminars and participants who do not qualify for the HRDA subsidy
ΠΡΟΓΡΑΜΜΑ ΣΕΜΙΝΑΡΙΟΥ
Τετάρτη - 20 Δεκ 2023
Ώρα
14:00 - 19:30
Τοποθεσία:
OnLine Virtual Classroom
Εκδήλωση Ενδιαφέροντος : Financial Fraud, White Collar Crimes
Σεμινάρια στην ίδια κατηγορία από τον ίδιο διοργανωτή