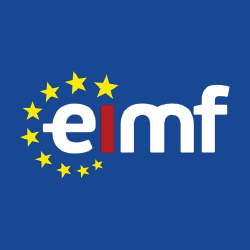 Financial Statements Analysis – The AML Perspective
- Χρηματοοικ. Ασφαλιστικά Τραπεζικά - Λογιστικά/ Έλεγχος/ Φορολογικά
ΠΕΡΙΓΡΑΦΗ
An ability to understand the financial statements of a company to identify abnormalities and indications of suspicious events is one of the most vital skills for aspiring anti-money laundering officers to develop. Armed with this knowledge, they can better identify red flags in the financial information of a company in order to further investigate them.
Financial statements tell a story of what happened to a company during a specific period. The story explains the financial position of the company and its changes and describes its performance, offering a window into the decisions made by the management of the company, which can be difficult to gauge using other means. While accountants and finance specialists are trained to read and understand these documents, many business professionals are not. The effect is a complication of critical information.
Additionally, it is a fact that preventing money laundering and the financing of terrorism is the responsibility of all those working in the financial services industry. Regulators around the world are more focused than ever on the role played by professionals such as accountants and lawyers in acting as the 'gatekeepers' to prevent the abuse of financial services by criminals and terrorists.
This training programme will expose participants to the world of financial statements with the purpose of learning to read the story behind the numbers presented and identify suspicious events that may occur within a company.
ΣΚΟΠΟΣ ΣΕΜΙΝΑΡΙΟΥ
By the end of the programme, participants will be able to:
Describe the context and purpose of financial reporting.
Separate financial information that relates to assets, liabilities, equity, expenses, and income.
Describe the main elements of financial accounting information – assets, liabilities, revenue, and expenses.
Describe the process of analysing the financial statements to identify suspicious events.
List the main financial ratios that can be used to assess the financial activities of the company from an AML perspective.
Explain the main principles of financial reporting.
Explain the main elements of the financial statements and their changes and reclassifications.
Perform the analysis of a financial statement and interpret financial information.
Choose the appropriate financial ratios to identify the information needed.
Justify the suspicious report.
Perform a proper financial statement analysis.
Manage stakeholders' expectations.
Assess the activities of the organisation to apply the requirements of the regulatory requirements.
Recommend solutions based on financial information analysed.
Justify the importance of properly analysing the financial information.
ΣΕ ΠΟΙΟΥΣ ΑΠΕΥΘΥΝΕΤΑΙ
AML Managers/Officers
Financial analysts
Lawyers
Bankers
Anyone who wants to know about financial statements analysis
ΠΕΡΙΣΣΟΤΕΡΕΣ ΠΛΗΡΟΦΟΡΙΕΣ
The financial statement and its analysis
Objectives of financial analysis
Information content of the balance sheet, profit and loss account and cash flow statement
Accounting policies and their impact on the financial statements
The role of additional information
Creative accounting and its prevention
Current and emerging issues in corporate reporting:
Loans to third and related parties
Dividends payment policies
Redemption of shares
Interest in other entities (associates and subsidiaries)
Financial instruments
Qualitative analysis – risk
Initial analysis of the financial statements
Horizontal and vertical balance sheet analysis
Horizontal and vertical analysis of the profit and loss account
Cash flow statement analysis
Analysing Financial Statements from AML's point of view
What financial statements can't tell you — review the limitations of financial analysis
An introduction to ratio analysis
Applying ratios to determine abnormalities
Understanding anti-money laundering (AML) risk in accountancy
Understanding regulatory requirements
Potential red flags including tax fraud
Raising suspicion
Exploring the use of financial ratios to analyse trends, make industry comparisons
Training Style
Illustration of key terms and concepts
Preparation and discussion of practical examples, including mini cases
The course will have both a theoretical and practical framework with real examples drawn from actual companies, local and international
Activities and Break-out groups
CPD Recognition
This programme may be approved for up to 5 CPD units in Accounting and Auditing. Eligibility criteria and CPD Units are verified directly by your association, regulator or other bodies which you hold membership.
In-house Training
For groups within the same organisation, this course may be customized to meet any specific needs and delivered in-house.
Trainer's Information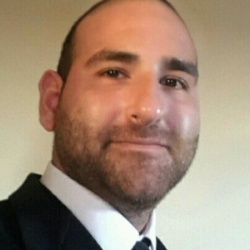 Μάριος Μόρτης - Trainer and Accountancy Programs Leader -BSc (Acc), MSc (Fin&Bank), FCCA
Marios Mortis holds a bachelor's degree in Business Administration in Accounting, a Master's in Banking and Finance, and he is a qualified Fellow Member of the Association of Certified Chartered Accountants (ACCA). Marios has developed and conducted professional training courses on corporate reporting, Accounting and Finance, and Financial Workshops. He had, also, participated to research on the area of finance and accounting at both academic and professional levels.He has many years of working experience in the accounting, audit, advisory, assurance, and banking sectors in various positions and companies in Cyprus.
During the last 7 years, Marios continued his path in the education field which is a challenging and interesting field for him. He currently holds the position of Trainer & Accountancy Programs Leader for EIMF where among others he is teaching many courses of various accountancy qualifications and open seminars, such as cash and treasury management, credit management, governance, ethics, risk management, financial reporting, budgeting, and taxation.
Αναλυτικό Κόστος Σεμιναρίου
€ 230.00

€ 0.00

€ 43.70

€ 230.00
ΠΡΟΓΡΑΜΜΑ ΣΕΜΙΝΑΡΙΟΥ
Τρίτη - 24 Οκτ 2023
Ώρα
09:00 - 12:45
Τοποθεσία:
OnLine Virtual Classroom
Πέμπτη - 26 Οκτ 2023
Ώρα
09:00 - 12:45
Τοποθεσία:
OnLine Virtual Classroom
Εκδήλωση Ενδιαφέροντος : Financial Statements Analysis – The AML Perspective
Σεμινάρια στην ίδια κατηγορία από τον ίδιο διοργανωτή