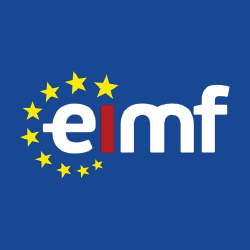 AML and KYC Guidelines for CIFs and Fund Management Firms
- Χρηματοοικ. Ασφαλιστικά Τραπεζικά - Νομοθεσία, Νομική & Δικηγόροι
ΠΕΡΙΓΡΑΦΗ
Setting up onboarding procedures for investment firms
The European Institute of Management and Finance is organising a 4th AML linked course that will analyse the set standards and disciplines emanating from the regulatory and legislative framework in Cyprus pertaining to the Anti Money Laundering. Explanation of Joint Guidelines under Articles 17 and 18(4) of Directive (EU) 2015/849 on simplified and enhanced customer due diligence and the factors credit and financial institutions should consider when assessing the money laundering and terrorist financing risk associated with individual business relationships and occasional transactions as provided by ESAS at 4thJanuary 2018.
Also, explanation of Joint Guidelines on the characteristics of a risk-based approach to anti-money laundering and terrorist financing supervision, and the steps to be taken when conducting supervision on a risk-sensitive basis as provided by ESAS at 13th April 2017.
ΣΚΟΠΟΣ ΣΕΜΙΝΑΡΙΟΥ
Understand what is money laundering, the three stages
Due diligence, simplified, enhanced
Introduction of the concept of the Risk Based Approach
Enhanced beneficial ownership requirement; Adapting CDD models and record-keeping
Changes in the treatment of Politically Exposed Persons (PEPs) – Ensuring compliance models and best practices
Changes in policies and procedures
Changes in the penalties regime
Changes in the cash payments
Risk assessments that includes cross-border threats to domestic markets
ΣΕ ΠΟΙΟΥΣ ΑΠΕΥΘΥΝΕΤΑΙ
Compliance, AML Compliance officers, Back officers of CIFs
Funds and Fund Managers,
Consultancy providers catering towards the financial services sector
ΠΕΡΙΣΣΟΤΕΡΕΣ ΠΛΗΡΟΦΟΡΙΕΣ
Training Outline
The link between Anti‐Money Laundering requirements and your audit procedures
What you need to know in your role as AMLCO and Backofficer
What you need to do in practical terms
Know‐Your‐Client procedures; an integral part of your Client Acceptance process
The basic client identification requirements
Emphasis on the Risk‐Based approach; what are the requirements?
Further insight into the risk evaluation process (the risk matrix implementation) and its benefits
Timing of Client identification and due diligence procedures
Impact of assessed Money‐Laundering / Terrorist Financing risk on your client due diligence procedures
Simplified due diligence procedures
Enhanced due diligence procedures
Trainer
Alex Kartalis
Since 2013 Alexios Kartalis has been the General Manager of GMM Global Money Managers Ltd, a mutual funds (UCITS) and alternative investments (AIF) management company. Prior to his appointment to GMM, Alexios was the General Manager of BNP Paribas Securities Services in Athens for 9 years where he previously served as Head of Operations for 6 years. Alexios also worked in the Securities Department for Citibank Athens. Having a 24+ years of industry practice, Alexios frequently delivers business trainings in the subjects of AML, CRS & FATCA, Fund Administration and Custody. Furthermore, he has also been an academic instructor of Finance for the New York College. Alexios received his European MBA in Finance from ESCEM School of Business Management, his Bachelor's degree in Statistics from Athens University of Economics and Business and is certified as a Hellenic Exchanges Derivatives Clearer, Advanced Licence holder from CySEC and an HRDA trainer.
Αναλυτικό Κόστος Σεμιναρίου
€ 180.00

€ 0.00

€ 34.20

€ 180.00
ΠΡΟΓΡΑΜΜΑ ΣΕΜΙΝΑΡΙΟΥ
Δευτέρα - 03 Οκτ 2022
Ώρα
16:30 - 19:15
ΕΚΠΑΙΔΕΥΤΗΣ:
Αλέξιος Καρτάλης
Τοποθεσία:
OnLine Virtual Classroom
Τετάρτη - 05 Οκτ 2022
Ώρα
16:30 - 19:15
ΕΚΠΑΙΔΕΥΤΗΣ:
Αλέξιος Καρτάλης
Τοποθεσία:
OnLine Virtual Classroom
Εκδήλωση Ενδιαφέροντος : AML and KYC Guidelines for CIFs and Fund Management Firms
Σεμινάρια στην ίδια κατηγορία από τον ίδιο διοργανωτή