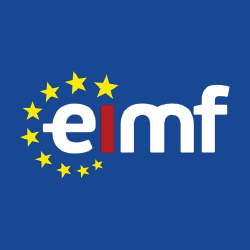 AML & Cybersecurity
- Χρηματοοικ. Ασφαλιστικά Τραπεζικά - Πληροφορική - Επαγγελματίες IT
ΠΕΡΙΓΡΑΦΗ
The conduct of illegal activities such as money laundering, fraud, and identity theft by electronic systems is called cybercrime. It is an act that violates the law, which is performed and executed using information and communication technology to either target networks, systems, data, websites and/or technology or facilitate a crime. In a data-driven financial environment, cybercrime has emerged as a major concern for regulators and institutions, with criminals manipulating computer systems and online financial services to commit money laundering, fraud and other crimes.
In an effort to control and restrict the movement of dirty funds globally, international governments and regulatory bodies have applied effective control measures, including laws and regulations, supervisory authorities and industry suggestions and recommendations. Governments and regulators are continuously updating these regulations and recommendations in order to counter the complex money-laundering techniques as well as the recent evolution in the technological field. This course covers the main regulations for money laundering and cybersecurity. It provides an introduction about money laundering as a whole and a complete coverage of the money laundering regulations. It provides as well a broad overview of cybersecurity, including how computers and networks are attacked, how the attackers benefit, and how to mitigate those attacks. By attending this course, participants will be able to understand the common cyber security threats, vulnerabilities, and risks, as well as how to assist in preventing money laundering, cybercrimes, and the various financial crimes associated to them.
ΣΚΟΠΟΣ ΣΕΜΙΝΑΡΙΟΥ
By the end of the programme, participants will:
Understand what is Money Laundering, its stages, its legal framework, and the risks associated to it.
Get introduced to the concept of Cybersecurity and differentiate the various physical and environmental threats.
Have the competence to assess cyber-risks and create a cyber-risk management process
Apprehend the concepts of Cybercrime and Cyber laundering and their effect on the World Economy
Understand how is Cybercrime related to Money Laundering
Have the ability to explain the principles of confidentiality, integrity, and availability.
Understand the data protection / data privacy rules.
Understand the various regulatory penalties imposed in case of a breach and how to avoid those penalties
ΣΕ ΠΟΙΟΥΣ ΑΠΕΥΘΥΝΕΤΑΙ
Compliance Officers
Internal Auditors and People working in IT Audit
Risk Managers
Beginners in the Financial Industry
Professionals that want to enhance their AML / Compliance Knowledge
Professionals that want to enhance their IT Security Knowledge
IT Security Officers
Employees of Banks and Financial Institutions
Professionals working in the Financial Industry but do not have a wide knowledge about Cybersecurity
Professionals working in the IT field but do not have a knowledge about AML
ΠΕΡΙΣΣΟΤΕΡΕΣ ΠΛΗΡΟΦΟΡΙΕΣ
Training Outline
Definition of Money laundering (ML) and Terrorist Financing (TF) and the Difference between the twoStages of Money Laundering
Legal Framework of Anti-Money Laundering and Combating Terrorism Financing
Sanctions:
Offences and Penalties
Industries Involving High Risk of Money Laundering
Measures Needed For Efficient Money Laundering Controls
Providing awareness and understanding about Money laundering incidents / situations
Mechanisms / Policies / Procedures
Reporting to Include Anti-Money Laundering requirements
Requiring Audit and Risk Committees to address Money Laundering Issues
Formation of Ethics and Compliance Committees
Imposing Business Ethics in the Management of Companies
Sanctions and PEP Screenings
KYC and Identity Verification Procedures
Know Your Customer (KYC) norms
Updating Customer Profile
Identification of Beneficial Ownership (BO)
Enhanced Due Diligence for high-risk customers (including Politically Exposed Persons)
Classification of the Client According to the Risk Based Approach
Obligations Regarding Employees (Know Your Employees)
Reporting to the Financial Intelligence Unit
Record Keeping
Reliance on third parties for Customer Due Diligence
Use of the banking system as a payment mode
AML/CFT focused inspections and sanctions
Suspicious Transactions Indicators
Guidance on Suspicious Transaction Triggers/Indicators
List of Suspicious Transactions Triggers/Indicators
A Brief History of Cybercrime
Physical And Environmental Threats
What is Physical and Environmental Security?
What is Physical Computer Security?
What are The Physical Security Threats?
Basics of Risks and Threats
What is a Security Control?
What are the Goals of Security Controls?
Technical, Administrative, and Physical Controls
Preventative, Detective, and Corrective Controls
Environmental Controls
Natural Disaster Controls
The Principles of Confidentiality, Integrity, Availability
Data Privacy Standards and Laws
Overview of Main Important Definitions
Personal Identifiable information (PII)
Data Breach and Incident Response
Non-Compliance and Regulatory Fines
Hacking Methodology
Encryption
Cybersecurity Threats
Phishing and Cyber Attacks
Cyber Risk Assessment
The Cost of Compromised Data

Introduction to Blockchain Technology
Cybersecurity and Blockchain Technology
Security Tokens and Utility Tokens
What is the Impact of Cybercrime on the World Economy
What is AML in Cybersecurity
What is Cyber Financial Crime?
What is Cyber Laundering?
How is Cybercrime related to Money Laundering?
Regulatory Penalties
What Is Regulatory Compliance?
How Can We Define Regulatory Risks?
How Can A Regulator Affect The Business?
How to Minimize Regulatory Penalties Risks?
Training Style
The programme is designed to deliver knowledge and enhance participants' skills via short lectures, case-studies, practical examples, real-life simulations. Participants will be able to engage in discussions surrounding the ethical concerns, general implications of Money Laundering and Cybersecurity. They will also benefit from customised feedback at the end of the programme and take away the knowledge gained to be transferred at their workplace.
CPD Recognition
This programme may be approved for up to 7 CPD units in Financial Regulation. Eligibility criteria and CPD Units are verified directly by your association, regulator or other bodies which you hold membership.
This training course may be approved as an external activity under the new ACAMS recertification category "non-ACAMS credits" for up to 7 CPD units. Eligibility criteria and CPD Units are verified directly by the Association of Anti-Money Laundering Specialists (ACAMS). To read more about the non-ACAMS credits policies and eligibility criteria please click here.
Trainer
Nadine Ghosn Eid
Nadine Ghosn Eid is the Founder of BeyondComply, a compliance consultancy and training firm established to help financial services companies understand and overcome the challenges arising from compliance, regulation, and market developments. Nadine is a Certified Anti-Money Laundering Specialist (CAMS) based in Beirut who's been a Speaker in various Global Compliance and Financial Crime Prevention Conferences, and has more than 26 years of Banking Experience with a focus on Compliance, Treasury, Capital Markets and Private Banking, in addition to 17 years of concentration in the Cards and Payments Industry. Nadine serves as a Professional Consultant in Anti-Money Laundering, Governance Risk & Compliance, Regulatory Compliance, Data Protection, and Cards Industry Rules and Regulations. She is also certified as a Trainer by the European Institute of Management and Finance (EIMF), an EU GDPR Foundation and Practitioner by The Knowledge Academy UK, and in Financial Derivatives, Securities, and FSA Regulations by the UK's Chartered Institute for Securities & Investments (CISI). Nadine currently holds also the position of Director of Compliance & Regulatory Affairs at areeba, a Leading Regional Financial Technology company specialized in the payment cards and electronic services and in offering issuing and acquiring services to banks, other financial institutions, merchants and retailers. Prior to areeba, Nadine worked for 14 years with CSCBank sal, a regional leader in the card and electronic payment processing industry, of which the last three years have been also as Head of Compliance. Nadine holds a Master's Degree in Money and Banking from The American University of Beirut. She has an extended financial experience in the Middle Eastern, African, American, and European markets. She is fluent in English, French and Arabic, and is no stranger to EU and US legislations, having worked for multiple banks that do business in European and American markets.
Αναλυτικό Κόστος Σεμιναρίου
€ 260.00

€ 0.00

€ 49.40

€ 260.00
ΠΡΟΓΡΑΜΜΑ ΣΕΜΙΝΑΡΙΟΥ
Τετάρτη - 22 Μαρτίου 2023
Ώρα
09:00 - 12:45
Τοποθεσία:
OnLine Virtual Classroom
Πέμπτη - 23 Μαρτίου 2023
Ώρα
09:00 - 12:45
Τοποθεσία:
OnLine Virtual Classroom
Εκδήλωση Ενδιαφέροντος : AML & Cybersecurity
Σεμινάρια στην ίδια κατηγορία από τον ίδιο διοργανωτή