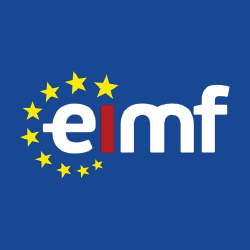 EIMF Certificate in Blockchain & Crypto-Assets: Regulation and Policy
- Χρηματοοικ. Ασφαλιστικά Τραπεζικά - Καινοτομία/ Start Ups - Πληροφορική - Επαγγελματίες IT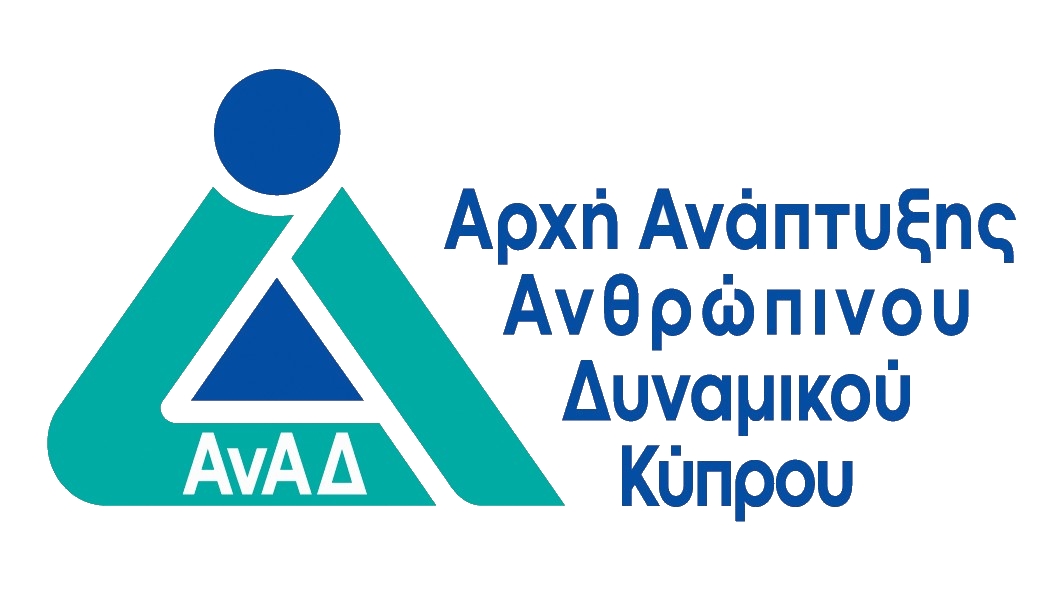 ΠΕΡΙΓΡΑΦΗ
Blockchain technology – the distributed platform that removes intermediaries from the equation and resolves the trust issue – has brought fundamental changes to almost all industries and business models by enabling novel ways of transacting. The technology brought tremendous challenges to established principles, rules, laws, and regulations and has captured the minds of digital innovators, the wider financial industry, regulators, and governments alike who are now facing increasing pressure to support innovation while ensuring that the regulations and policies needed to keep consumers and investors protected and hold stakeholders accountable for the communities they intend to serve, are in place.
Regulators around the world are trying to find an appropriate approach to regulate Blockchain's use, applications and outcomes. Individuals and organisations should assess the related risks and legal and ethical challenges. Different countries approach or regulate the use of Blockchain in their own way, i.e. some countries are welcoming, others are cautious, or demonstrate resistance to apply the technology. Regulation, supervision, and global coordination will definitely enable the technology to be implemented properly and scale up. To ensure this, we need a harmonized and pro-innovation approach regarding blockchain regulation. Current developments point to that direction.
This course considers the emerging issues in the regulation of Blockchain technology and crypto-assets and examines the potential need for additional or adapted legislation Participants will understand that the wider the adoption of Blockchain technology across the world, the greater the innovation, which is vital for businesses and societies. Furthermore, the most important developments in relation to regulating the use of Blockchains and crypto-assets shall be discussed and assessed. The Markets in Crypto-Assets Regulation (MiCAR) is a prominent example of a blockchain- and crypto-asset-focused regime introduced at the EU level governing a wide scope of crypto-assets and crypto-asset services. Hence, the course will look at pieces of legislation that have already been introduced or are impending (EU and domestic) as well as initiatives, directives, views and positions of global bodies, key jurisdictions, different countries' regulators and authorities.
ΣΚΟΠΟΣ ΣΕΜΙΝΑΡΙΟΥ
By the end of the programme, participants will:
Understand what Blockchain is, how it functions and its features and characteristics
Understand blockchain governance and be able to explore the various Consensus Mechanisms
Understand Smart Contracts and Decentralised Applications (Dapps)
Comprehend the legal classification of tokens
Understand Tokens and Asset Tokenisation on blockchain
Discuss about the Central Bank Digital Currency (CBDC)
Explore the most important developments in relation to Blockchain and crypto – assets regulation (we discuss, among other, MiCAR, DLT pilot regime, Travel Rule and AML, regarding crypto-asset services)
Become familiar with ICOs, STOs and other models of token offerings.
Explore the Crypto-Asset Service Providers (CASPs) registration
ΣΕ ΠΟΙΟΥΣ ΑΠΕΥΘΥΝΕΤΑΙ
This course is suitable for people from all kinds of backgrounds who are interested in learning about Blockchain regulation and policy.
It is also ideal for:
Lawyers (EU, third-country, other)
Legal Service Professionals
EU Lawyers and all Legal Services Professionals
Legal Advisors, Legal Projects Managers and Legal Analyst
Attorneys of the Republic
Internal Lawyers (working in any legal department of an organization or government)
Graduate/Junior Lawyers
Law Students, Researchers, Drafters
Compliance Managers/officers
Financial advisors
Government Agencies
Managers of all Functions (HR, Projects, Strategy, Technology, Innovation)
Corporate Administrators
ΠΕΡΙΣΣΟΤΕΡΕΣ ΠΛΗΡΟΦΟΡΙΕΣ
Training Outline
Introduction
An overview of Blockchain Technology: What is it and how it works
Blockchain Evolution
Blockchain features and unique characteristics
Smart Contracts
Decentralized Applications (Dapps)
Applications of Blockchain: Cryptocurrencies
Cryptocurrencies
Crypto-Assets vs Cryptocurrencies
Types of cryptocurrencies: Bitcoin, Altcoin, Stablecoins, CBDCs
Tokensization and tokenised economy
Legal Classification of Tokens:
– Fungible Tokens vs Non-Fungible Tokens (NFTs)
– Payment Tokens
– Utility Tokens
– Security Tokens
– Stablecoins
– MiCAR classification
– Interaction and relationship between MiCAR token classification and industry token classification
An overview of crypto-assets regulatory environments
Why regulation matters?
What are the issues policymakers and governments are worried about?
They key actors in the space: International Bodies, Regional Bodies, Governmental Bodies
Discussing selective regulatory initiatives (FATF Recommendations, European and Member States' initiatives)
The EU AML Legislative Package
Proposal for the recast of Regulations (EU) 2015/847 expanding traceability requirements to crypto-assets (TFR) – travel rule regulation
Markets in Crypto-Assets Regulation (MICA Regulation)
DLT Pilot regime for market infrastructure
Digital Operational Resilience Act (DORA)
Instant payments regulations
A revised Payment Service Directives (PSD2): PSD3
Cyprus Blockchain Strategy
Cyprus Blockchain Regulatory Environment
Central Bank Digital Currency (CBDC) – A digital Euro?
Initial Coin Offerings (ICOs) and Securities Token Offerings (STOs)
Initial Public Offering (IPO) Vs Initial Coin Offering (ICO)
Initial Coin Offering (ICO) and Security Token Offering (STO)
Use case: real estate tokenisation
What is an ICO and what it involves: Risks and Warnings
The legal process of issuing an ICO or STO
Other models of token offerings
Legal, regulatory and technical challenges
Training Style
The programme is designed to deliver theoretical knowledge mainly via two (2) sessions of live online training course supported by power-point presentations. This course aims at delineating what is Blockchain and how it works by providing an in-depth understanding.
Knowledge Test
At the completion of the knowledge areas, participants will be assessed via the form of Multiple-Choice Questions which will consist of questions related to the material taught. The aim of the assessment is to examine participants' overall attention and knowledge of material taught as well as their competencies towards the implementation of practical cases.
CPD Recognition
This programme may be approved for up to 14 CPD units in Blockchain and Financial Regulation. Eligibility criteria and CPD Units are verified directly by your association, regulator or other bodies which you hold membership.
For the CySEC requirements, CPD units attained from this course should not exceed the 50% of the total CPD Units of each individual.
In-house Training
For groups within the same organisation, this course may be customized to meet any specific needs and delivered in-house.
Instructor
Christiana Aristidou
Christiana is a Partner and Director of Democritos Aristidou LLC, a law firm with tradition and history stretching back to 1971. With rich academic background, she combines legal studies in common law as well as in civil law countries. She is a graduate of the law school of the Kapodistrian University of Athens-Greece with a Bachelor's in Law, of the University of East Anglia (UEA-UK) with an LL.M in Common Law and a second LL.M in International Commercial and Business Law. After completing her studies, Christiana attended the University of Cologne-Germany and received a Certificate in International Commercial Arbitration. Following that, she joined the University of London, Queen Mary College for Commercial Studies and was awarded the LL.M in Computers and Communication Laws. Christiana also holds a certificate in Digital Currencies from the University of Nicosia. Christiana is a legal advisor to Crowdfunding platforms and other online innovative portals and sites. She advises, leads and mentors individuals and corporate bodies ranging from start-ups, scale-ups, mature ventures and SMEs to Multinational Enterprises and organizations, listed and non-listed, family offices and private clients, locally as well as in major commercial and financial centres and key technology locations, i.e. the San Francisco Silicon Valley (US), the UK, the EU, Russia, the UAE, Israel, Malaysia, Singapore and China. She holds Directorships as well as advisory positions in the boards of several corporate bodies and takes part in the formation of innovative strategies and decisions, as well as advises and mentors leaders and professionals in key positions. She is also a Director of the Founder Institute Cyprus Chapter, a Co-Founder of Lawpreneur and a Founding Member and Vice Chair of the Cyprus Blockchain Association.
Αναλυτικό Κόστος Σεμιναρίου
Για Δικαιούχους ΑνΑΔ
€ 530.00

€ 238.00

€ 100.70

€ 292.00
Για μη-Δικαιούχους ΑνΑΔ
€ 530.00

€ 0.00

€ 100.70

€ 530.00
Εκδήλωση Ενδιαφέροντος : EIMF Certificate in Blockchain & Crypto-Assets: Regulation and Policy
Σεμινάρια στην ίδια κατηγορία από τον ίδιο διοργανωτή