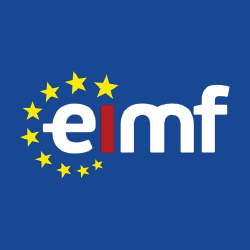 Free Webinar: Overview of the AML Regulation Framework & Typologies
- Χρηματοοικ. Ασφαλιστικά Τραπεζικά - Νομοθεσία, Νομική & Δικηγόροι

12 Οκτ 2023 16:00
12 Οκτ 2023 17:00
Αγγλικά
1 ώρες ( 1 ημέρα )
ΠΕΡΙΓΡΑΦΗ
Participants will be updated on the recent advances in AML legislation, gain understanding of ML typologies, and be equipped with knowledge on the existing and emerging ML threats. Additionally, the session will delve into the key elements of a robust AML programme, along with an overview of AML effectiveness and associated challenges. This is a significant chance for those seeking to broaden their expertise in this vital area.
ΣΚΟΠΟΣ ΣΕΜΙΝΑΡΙΟΥ
By the end of this free course participants will
Be updated with the most recent advances in AML legislation within the European Union and new proposals
Become familiar with the term typology in the ML context so that you understand the nature of existing and emerging ML threats
Understand the risks of ML threats and how to address them
Recognise the key elements that should be present in a robust AML programme
ΣΕ ΠΟΙΟΥΣ ΑΠΕΥΘΥΝΕΤΑΙ
Compliance officers, risk managers, and financial analysts
Legal professionals including lawyers and legal consultants.
Regulatory professionals working in financial institutions or governmental bodies.
Academics and students studying finance, law, or related fields.
Individuals considering a career change to roles or industries where AML knowledge is required.
ΠΕΡΙΣΣΟΤΕΡΕΣ ΠΛΗΡΟΦΟΡΙΕΣ
Presentation Outline
Overview of the significant advances in Money Laundering (ML) legislation within the European Union
Recent typological trends
Overview of the AML effectiveness and problems
Brief examination of what is required for a robust AML programme
Speakers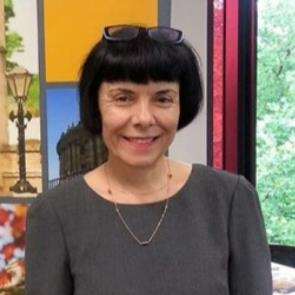 Dr Louisa Borg Haviaras
Dr. Louisa Borg Haviaras holds a PhD in European Law with the title of her Thesis 'Scientific Mobility in the European Research Area (ERA): An analysis of the Cypriot Research Market' from Oxford Brookes University (UK). Louisa holds a Master's degree in European Law from the University of Leicester (UK) and a degree (BA) in Greek and English Language and Literature from the National and Kapodistrian University of Athens. Her migration expertise concerns the mobility of European and non-European scientists, researchers, and skilled workers and that of their relatives. Her multidisciplinary background and long-term research also had as a subject of study, the research market of Cyprus and the implementation of European legislation (mobility, research, universities, research/organizational culture of the state and the economy through the organizations/ministries/committees that are under it, transparency, and the implementation and enforcement of anti-money laundering legislation).She has 8 years of working experience in a compliance related function, providing Compliance and KYC related advisory ensuring compliance with an organization's outside regulatory requirements and internal policies.
Elena Koushos Hadjidemetriou
Elena Koushou Hadjidemetriou worked initially as an associate and thereafter became partner, at Koushos & Korfiotis LLC. Elena holds the position of partner with Koushos Korfiotis Papacharalambous LLC, and has extensive experience in the area of litigation and regularly appears before all levels of Courts, including the Supreme Court of Justice of Cyprus and all levels of the District Court. Elena mostly handles cases of Medical Negligence, Labour Law and Criminal cases, including but not limited to, cases of cheques, battery assault and all kinds of traffic accidents. Following completion of the 40-hour mediation program of the CCCI she has since participated in numerous Mediations, family oriented and commercial, both as mediator and counsel for party in Mediation. Furthermore, Elena has been awarded with the Arbitration Practitioner (ArbP) Certificate by the Swiss Arbitration Academy in April 2020. Since then, Elena has participated in Arbitration proceedings both nationally and internationally, including also sports cases at Tribunal Arbitral Du Sport (CAS) and not only. Elena has been Head of the Compliance Department since 2018 and is an ACAMS - AML SPECIALIST.
ΠΡΟΓΡΑΜΜΑ ΣΕΜΙΝΑΡΙΟΥ
Πέμπτη - 12 Οκτ 2023
Ώρα
16:00 - 17:00
Τοποθεσία:
OnLine Virtual Classroom
Εκδήλωση Ενδιαφέροντος : Free Webinar: Overview of the AML Regulation Framework & Typologies
Σεμινάρια στην ίδια κατηγορία από τον ίδιο διοργανωτή