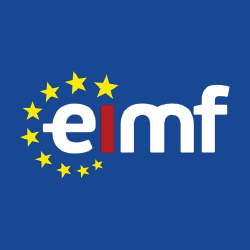 MiFID II Product Governance & Preparation of Key Information Documents (KID) of PRIIPs
- Χρηματοοικ. Ασφαλιστικά Τραπεζικά
ΠΕΡΙΓΡΑΦΗ
Course Overview
This program is intended for Investment Professionals engaged in designing and selling financial products, and for Compliance Professionals who need to monitor the promotion of such financial products to investors. The programme offers a detailed overview of the Products Governance Requirements and the required components of the Key Investor Document (KID) for PRIPS (Packaged Retail Investment Products)
ΣΚΟΠΟΣ ΣΕΜΙΝΑΡΙΟΥ
Upon completion of the programme participants will be able to:
Understand the regulatory requirements for manufacturing and distributing financial products
Distinguish between the responsibilities of manufacturers and distributors of financial products
Identify which products are affected
Comprehend the compliance requirements for the various professionals involved
Examine the various stages of product governance
Identify a product's target market
Identify PRIPS products and the need for having a KID
Examine the main components of a KID and the required content
ΣΕ ΠΟΙΟΥΣ ΑΠΕΥΘΥΝΕΤΑΙ
This programme is ideal for professionals working in the Financial Sector, such as:
Investment Advisors and Customer Support Personnel
Portfolio Managers and Designers of Investment Products or Strategies
FinTech professionals selling Products & Services
Professionals working in Compliance and Risk Management
Other Management, Administration, Marketing and Technical staff
Corporate lawyers, Accountants, and Consultants
ΠΕΡΙΣΣΟΤΕΡΕΣ ΠΛΗΡΟΦΟΡΙΕΣ
Training Outline
Product Governance
Responsibilities of manufacturers and distributors
Product stages and product features
Risk assessment, fees, conflicts of interest
Positive and negative target markets
Distribution and marketing
PRIPS / KID
Types of PRIPS (Packaged Retail Investment Products).
Key Information Document (KID)
Risk-Reward Profile
Organizational requirements
Recommended actions / Compliance
Components of the KID
Preparation of a KID
Training Style
This workshop is designed to enhance the participants' knowledge of the topic through a combination of key formal presentations, practical examples and discussions.
There will be ample opportunity for participants to compare experiences with industry peers and raise issues of most concern to their organisation, either confidentially or in open session.
Participants will also receive the presentation handouts and transfer the knowledge gained to their workplace. Overall they will gain considerable insights to better compliance with the MiFID II Product Governance Directive and Regulations including detailed information about PRIPS and the KID preparation.
CPD Recognition
This programme may be approved for up to 5 CPD units in Financial Regulation. Eligibility criteria and CPD Units are verified directly by your association, regulator or other bodies which you hold membership.
Trainer's Information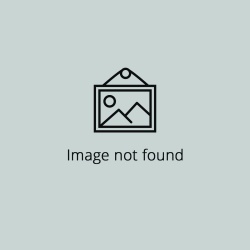 Νεκτάριος Μιχαήλ - Director at IDCY
With more than 10 years of experience, Nektarios is an expert in the financial services industry, having worked in key roles at investment funds, CIFs and other service providers. His exposure to the industry allowed him to gain knowledge in a variety of vital investment functions.
Complementing his practical knowledge of the industry, Nektarios also holds a number of professional and academic qualifications, including CySEC's Advance Certification. He is currently employed by an Investment Fund.
Αναλυτικό Κόστος Σεμιναρίου
€ 180.00

€ 0.00

€ 34.20

€ 180.00
Περαιτέρω Κοστολογικές Πληροφορίες
HRDA-approved seminars are exempted from VAT for eligible organisations applying for the HRDA subsidy. A 19% VAT will apply to seminars and participants who do not qualify for the HRDA subsidy
ΠΡΟΓΡΑΜΜΑ ΣΕΜΙΝΑΡΙΟΥ
Τρίτη - 12 Δεκ 2023
Ώρα
16:30 - 19:15
Τοποθεσία:
OnLine Virtual Classroom
Πέμπτη - 14 Δεκ 2023
Ώρα
16:30 - 19:15
Τοποθεσία:
OnLine Virtual Classroom
Εκδήλωση Ενδιαφέροντος : MiFID II Product Governance & Preparation of Key Information Documents (KID) of PRIIPs
Σεμινάρια στην ίδια κατηγορία από τον ίδιο διοργανωτή