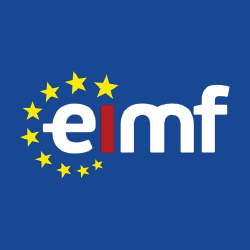 The Effective Application of a Risk Based Approach in AML, KYC, CDD
- Χρηματοοικ. Ασφαλιστικά Τραπεζικά
ΠΕΡΙΓΡΑΦΗ
The risk-based approach is an important element in designing an effective anti-money laundering program. Employees are required to understand how the risk-based approach must be applied to effectively mitigate the exposure of the company with regards to money laundering and terrorist financing.
This course will help the participants to understand what the risk-based approach is, how it is applied on a business level and learn how to apply it when assessing the extent of CDD measures to be applied for each customer.
ΣΚΟΠΟΣ ΣΕΜΙΝΑΡΙΟΥ
By the end of the programme, participants will be able to:
Explain what the risk-based approach is
Understand the main elements of the risk-based approach
Learn how the risk-based approach is applied on a company level and on a customer level
Apply the risk-based approach when conducting CDD
ΣΕ ΠΟΙΟΥΣ ΑΠΕΥΘΥΝΕΤΑΙ
The programme is addresses to:
Directors
Executive Management
Compliance Officers / Assistant Compliance Officers
Employees of obliged entities dealing with KYC/CDD
AML Officers
Back-office stuff
Customer onboarding staff
ΠΕΡΙΣΣΟΤΕΡΕΣ ΠΛΗΡΟΦΟΡΙΕΣ
Training Outline
Understanding the risk-based approach
International Standards with regards to risk-based approach application
Business-wide risk assessment
Customer risk assessment
The risk-based approach in CDD
Industry Expert | Anna Stylianou
Anna has extensive experience in the financial industry in the field of regulatory compliance. She has worked for many years in the banking industry and has served as a member of the Board of Directors in entities supervised by the Central Bank of Cyprus and CySEC.
Through her long-term experience she has obtained a thorough understanding of the overall financial services regulatory requirements, ensuring that regulated entities implement appropriate policies and procedures to comply with regulatory obligations especially in the field of AML.
Furthermore, Anna has worked with reputable lawyers in the legal industry and acted as an independent trusted advisor for cases and projects in the areas of her expertise.
She is a holder of a BSc (Hons) in the Retail Financial Services and has an Associateship from the London Institute of Banking and Finance (ALIBF). Anna is also certified by CySEC with the Advanced and AML Certification, a Certified Fraud Examiner (CFE) and a certified trainer by the Human Resource and Development Authority (HRDA).
Training Style
The programme is designed to enable the participants to understand how money-laundering and terrorist financing risks are assessed within an organization and how companies are using the results of their business-wide risk assessments to decide on the extent of CDD to be applied on each individual business relationship. The programme will include practical examples to help the participants understand how to apply the risk-based approach in AML.
CPD Recognition
This programme may be approved for up to 5 CPD units in Financial Regulation & AML. Eligibility criteria and CPD Units are verified directly by your association, regulator or other bodies which you hold membership.
Trainer's Information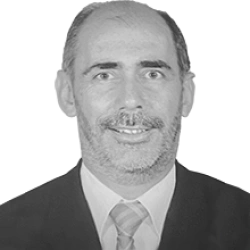 Χαράλαμπος Αναστασιάδης - Director at CSA PRO Solutions LTD
Experienced Director with a demonstrated history of working in the financial compliance industry. Skilled in Compliance, Anti Money Laundering, Banking, Finance, Commercial Banking, Internal Controls, and Risk Assessment . Strong professional graduated from Vanderbilt University - Owen Graduate School of Management.
Αναλυτικό Κόστος Σεμιναρίου
€ 180.00

€ 0.00

€ 34.20

€ 180.00
Περαιτέρω Κοστολογικές Πληροφορίες
HRDA-approved seminars are exempted from VAT for eligible organisations applying for the HRDA subsidy. A 19% VAT will apply to seminars and participants who do not qualify for the HRDA subsidy
ΠΡΟΓΡΑΜΜΑ ΣΕΜΙΝΑΡΙΟΥ
Τρίτη - 05 Δεκ 2023
Ώρα
09:00 - 15:00
Τοποθεσία:
OnLine Virtual Classroom
Εκδήλωση Ενδιαφέροντος : The Effective Application of a Risk Based Approach in AML, KYC, CDD
Σεμινάρια στην ίδια κατηγορία από τον ίδιο διοργανωτή