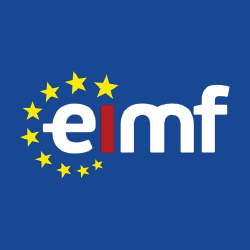 Quantitative Portfolio Management under the AIF Framework
- Χρηματοοικ. Ασφαλιστικά Τραπεζικά
ΠΕΡΙΓΡΑΦΗ
The programme provides an introduction to AIF portfolio management and the relevant regulations regarding risk management and liquidity issues.
As such, the introduction provides an overview of the AIF regulations and then proceeds with portfolio management regulation, as well as providing insights as to how various investment strategies can affect risk and return in the AIF, with particular focus on quantitative strategies.
Similarly, an overview of how such strategies can affect the fund's liquidity profile is also offered.
ΣΚΟΠΟΣ ΣΕΜΙΝΑΡΙΟΥ
By the end of the programme, participants will:
Have a deep understanding of the AIF regulations
Obtain knowledge of quantitative portfolio management strategies
Experience how strategies can impact risk, return and liquidity in an AIF
Assess how liquidity needs have to be addressed
Understand the risk and portfolio management regulations
ΣΕ ΠΟΙΟΥΣ ΑΠΕΥΘΥΝΕΤΑΙ
Investment Analysts
CFOs
CEOs
Directors
Senior Managers
Risk Managers
Portfolio Managers
ΠΕΡΙΣΣΟΤΕΡΕΣ ΠΛΗΡΟΦΟΡΙΕΣ
Training Outline
Introduction: AIFs in Cyprus
The main AIF regulations
Risk and portfolio management in the AIF framework
Portfolio management strategies risk and return
The liquidity profile impact
Quantitative portfolio management strategies (Fixed-Income Arbitrage, Pairs Strategies, Valuation models, commodity and FX strategies)
Training Style
The training style is training-focused, involving a combination of presentation and real-life examples, but also learner-focused, where participants are encouraged to raise questions, seek clarifications and share their opinions from their different perspectives and engage in an exchange of views and personal professional experiences
CPD Recognition
This programme may be approved for up to 5 CPD units in Financial Regulation. Eligibility criteria and CPD Units are verified directly by your association, regulator or other bodies which you hold membership.
Trainer's Information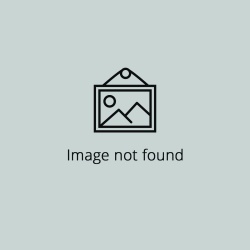 Νεκτάριος Μιχαήλ - Director at IDCY
With more than 10 years of experience, Nektarios is an expert in the financial services industry, having worked in key roles at investment funds, CIFs and other service providers. His exposure to the industry allowed him to gain knowledge in a variety of vital investment functions.
Complementing his practical knowledge of the industry, Nektarios also holds a number of professional and academic qualifications, including CySEC's Advance Certification. He is currently employed by an Investment Fund.
Αναλυτικό Κόστος Σεμιναρίου
€ 200.00

€ 0.00

€ 38.00

€ 200.00
Περαιτέρω Κοστολογικές Πληροφορίες
HRDA-approved seminars are exempted from VAT for eligible organisations applying for the HRDA subsidy. A 19% VAT will apply to seminars and participants who do not qualify for the HRDA subsidy
ΠΡΟΓΡΑΜΜΑ ΣΕΜΙΝΑΡΙΟΥ
Τρίτη - 05 Δεκ 2023
Ώρα
16:30 - 19:15
Τοποθεσία:
OnLine Virtual Classroom
Πέμπτη - 07 Δεκ 2023
Ώρα
16:30 - 19:15
Τοποθεσία:
OnLine Virtual Classroom
Εκδήλωση Ενδιαφέροντος : Quantitative Portfolio Management under the AIF Framework
Σεμινάρια στην ίδια κατηγορία από τον ίδιο διοργανωτή