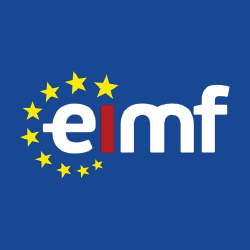 The Capital Markets Union (CMU) and Revised MiFID/AIFMD/UCITS Frameworks
- Χρηματοοικ. Ασφαλιστικά Τραπεζικά
ΠΕΡΙΓΡΑΦΗ
The ongoing Capital Markets Union initiatives seek to open up new sources of funding for businesses, especially for small and medium-sized enterprises (SMEs), reduce the cost of raising capital, increase options for savers across the EU, facilitate cross-border investing and attract more foreign investment into the EU and support long-term investment projects, particularly for the green and the digital transitions.
The course will cover the key characteristics of the CMU and more recent focus on developing non-bank intermediary financing solutions, cultivating EU institutional investors' and pension funds' appetite for domestic equity products, harmonizing EU insolvency rules, creation of a single access point for investors, providing public financial and sustainability-related information about EU companies and investment products (the European Single Access Point, and a shift to financing of high-growth sectors via equity rather than debt.
The CMU was also the basis for some significant revisions to MiFID, IDD, UCITs, and AIMFD, with a strong emphasis on improving investor protection.
ΣΚΟΠΟΣ ΣΕΜΙΝΑΡΙΟΥ
By the end of the programme, participants will:
Understand the EU Institutional decision-making process from the EC proposal stage on both legislative packages to ratification by the EU Parliament and Council
Identify the various key provisions subject to revision under MiFID III and AIFMD II that will have a direct impact on the firm's product governance framework
Identify the new requirements under MiFID III and AIFMD II designed to strengthen retail investor protection
Build an awareness of the alignment between MiFID and AIFMD rules on delegation of critical functions to third parties and third countries
Understand the more stringent rules of setting-up a branch in another EU Member State to service clients in that jurisdiction
Be capable of anticipating questions and queries by national and Pan-EU supervisors relating to the revisions to both packages
ΣΕ ΠΟΙΟΥΣ ΑΠΕΥΘΥΝΕΤΑΙ
The course is addressed to:
COOs
CFOs
Directors
Senior Managers
Regulatory compliance officers
AML Officers
National supervisors
Financial services trade bodies

Chief legal officers

Legal advisors
Internal ITC specialists
Chief data officers
ΠΕΡΙΣΣΟΤΕΡΕΣ ΠΛΗΡΟΦΟΡΙΕΣ
Training Outline
Launch of the European Single Access Point (ESAP)
Review of the European Long-Term Investment Funds (ELTIFs) Regulation to foster long-term investment, including by retail investors
Review of the Alternative Investment Fund Managers Directive (AIFMD) to harmonise the rules related to funds that give loans to companies
Review of the Markets in Financial Instruments Regulation (MiFIR) to improve transparency by introducing a "European consolidated tape" that will provide investors with easier access to trading data
ESMA 2023 objectives on financial stability, orderly markets and investor protection
EU Listing review to enable SMEs to raise capital across the EU
The EU Retail Investment Strategy 2023
Training Style
The programme is designed to deliver high-level knowledge and insights into the EU financial services regulatory agenda and developments. It will strive to enhance participants' skills and knowledge via lectures supported by power-point presentations and practical examples. The training style is both training-focused, involving a combination of presentation and real-live examples, but also learner-focused, where participants are encouraged to raise questions, seek clarifications and share their opinions from their different perspectives and engage in an exchange of views and personal professional experiences.
CPD Recognition
This programme may be approved for up to 5 CPD units in Financial Regulation. Eligibility criteria and CPD Units are verified directly by your association, regulator or other bodies which you hold membership.
Trainer's Information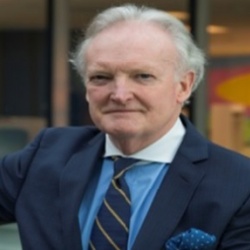 David Doyle - EU policy expert specializing in financial services legislation
David Doyle is EU policy expert specializing in financial services legislation, covering banking, insurance and securities regulation, based on mainland Europe. He is a long-standing board member of the joint MEP-stakeholder advocacy body, The Kangaroo Group, as well as being the secretary to its Financial Services Working Group at the European Parliament. He is a former long-serving diplomat based on mainland Europe, spanning both multilateral and bilateral assignments. His authored works include Cost Control—A Strategic Guide (CIMA/Elsevier: London, 1994 and 2002) which was translated into 15 foreign languages, as well as contributing EU chapters to The Future of Finance after SEPA (Wiley: London, 2008), and A Practical Guide to Corporate Governance (Sweet & Maxwell: London, 2010 and 2014). His academic activities include lecturing in Management Control as an adjunct assistant professor at Paris-based institutions like the American University, HEC, ESSEC and ESCP
Αναλυτικό Κόστος Σεμιναρίου
€ 220.00

€ 0.00

€ 41.80

€ 220.00
Περαιτέρω Κοστολογικές Πληροφορίες
HRDA-approved seminars are exempted from VAT for eligible organisations applying for the HRDA subsidy. A 19% VAT will apply to seminars and participants who do not qualify for the HRDA subsidy
ΠΡΟΓΡΑΜΜΑ ΣΕΜΙΝΑΡΙΟΥ
Τρίτη - 14 Νοε 2023
Ώρα
10:00 - 16:00
Τοποθεσία:
OnLine Virtual Classroom
Εκδήλωση Ενδιαφέροντος : The Capital Markets Union (CMU) and Revised MiFID/AIFMD/UCITS Frameworks
Σεμινάρια στην ίδια κατηγορία από τον ίδιο διοργανωτή