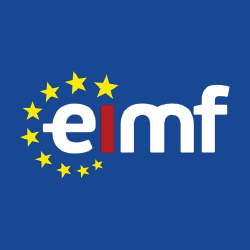 Marketing Communication in Investment Companies and Funds
- Χρηματοοικ. Ασφαλιστικά Τραπεζικά - Digital Marketing/ Sales/ Service
ΠΕΡΙΓΡΑΦΗ
The programme aims to deliver an overview of the marketing communication regulations in both investment companies and funds located in Cyprus. It is aimed at professionals working in any type of UCITS/AIF or CIF.
The course provides an overview of how the legislation should be interpreted and implemented in practice and will elaborate on topics such as the various risk limits, the marketing communications issues that need to be avoided, as well as how proper marketing and non-marketing communication needs to be structured.
ΣΚΟΠΟΣ ΣΕΜΙΝΑΡΙΟΥ
During this seminar participants will attain an understanding of:
The limits to investment research and advice
How to adhere to the marketing communication rules
Fund-specific items such as KIID/KID, SRI/SRRI, etc.
Investor information
Marketing Communication vs investment research
ΣΕ ΠΟΙΟΥΣ ΑΠΕΥΘΥΝΕΤΑΙ
Particularly appropriate for people working in marketing, sales, and management, including Fund/Portfolio Managers, Fund Administrators, Sales and Retention Representatives and other Professionals who need to update or refresh their knowledge on marketing communication.
ΠΕΡΙΣΣΟΤΕΡΕΣ ΠΛΗΡΟΦΟΡΙΕΣ
Training Outline
What is marketing communication
Investment analysis legislation
Marketing communication and compliance
UCITS risk limits and investor information
AIF categories and outlook
PRIIPs vs KIIDs regulations and impact on marketing communication
Training Style
The training style will include the presentation of all the material using slides and handouts. The trainer will use practical examples to elaborate various concepts and encourage class discussion. Participants will engage in an exchange of ideas and sharing of knowledge on the subject matter. Participants will also be able to ask questions and obtain clarifications from the trainer on all the material covered.
CPD Recognition
This programme may be approved for up to 5 CPD units in Financial Regulation. Eligibility criteria and CPD Units are verified directly by your association, regulator or other bodies which you hold membership.
Trainer's Information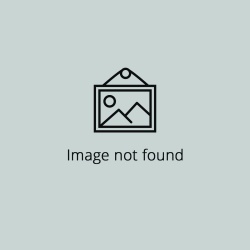 Νεκτάριος Μιχαήλ - Director at IDCY
With more than 10 years of experience, Nektarios is an expert in the financial services industry, having worked in key roles at investment funds, CIFs and other service providers. His exposure to the industry allowed him to gain knowledge in a variety of vital investment functions.
Complementing his practical knowledge of the industry, Nektarios also holds a number of professional and academic qualifications, including CySEC's Advance Certification. He is currently employed by an Investment Fund.
Αναλυτικό Κόστος Σεμιναρίου
€ 180.00

€ 0.00

€ 34.20

€ 180.00
ΠΡΟΓΡΑΜΜΑ ΣΕΜΙΝΑΡΙΟΥ
Τρίτη - 31 Οκτ 2023
Ώρα
16:30 - 19:15
Τοποθεσία:
OnLine Virtual Classroom
Πέμπτη - 02 Νοε 2023
Ώρα
16:30 - 19:15
Τοποθεσία:
OnLine Virtual Classroom
Εκδήλωση Ενδιαφέροντος : Marketing Communication in Investment Companies and Funds
Σεμινάρια στην ίδια κατηγορία από τον ίδιο διοργανωτή