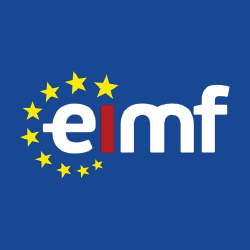 Sales Compliance and Techniques for Investment Firms
- Χρηματοοικ. Ασφαλιστικά Τραπεζικά - Digital Marketing/ Sales/ Service
ΠΕΡΙΓΡΑΦΗ
The programme offers professionals the opportunity to examine specific approach of handling client communication relating to financial products and services in the compliant manner. The programme will focus on the proper provision of information, including marketing and communication through sales and retention representatives.
ΣΚΟΠΟΣ ΣΕΜΙΝΑΡΙΟΥ
This course aims to assist professionals (in particularly those whose primary function is within the Sales and Marketing environment) in understanding the regulatory framework they must operate in and develop a self-understanding as to the allowed sales techniques. As such, participants will:
Knowledge
Learn how to implement the current legislation's values within their marketing and sales approach
Understand how the required compliance, and marketing and sales come together in the promotion and sales of products to be in line with the latest regulations
Consider the updated regulatory framework
Skills
Examine the challenges and explore the solutions that ensure compliancy within the industry
Develop a successful sales pitch that both complies with law requirements while at the same time maintains profitability for the business
ΣΕ ΠΟΙΟΥΣ ΑΠΕΥΘΥΝΕΤΑΙ
The programme is ideal for:
Compliance Officers
Marketing Managers and Officers
Sales and Business Development Executives
Customer Support Representatives
ΠΕΡΙΣΣΟΤΕΡΕΣ ΠΛΗΡΟΦΟΡΙΕΣ
Training Outline
Compliance in Conversion

Intro – Choose your battles
Qualifying – Not interrogating
Present the product – Overpromising / misleading
Resistances – Rebuttal with logic & common sense
Compliance in Retention

Tonality
Attitude
Communication
Compliance Monitoring throughout adequate procedures
Financial Promotion and regulatory approach to Marketing Compliance

Going beyond the regulator's rules
Fair, clear & not misleading Marketing
Image adverts
Promotions and advice
Digital media
Third Parties
Training Style
Training will participative and include:
Course PowerPoint Presentations
Case studies and Video Cases
Flip chart and Projector
Group discussion
Group work and mini scenarios
CPD Recognition
This programme may be approved for up to 5 CPD units in Financial Regulation. Eligibility criteria and CPD Units are verified directly by your association, regulator or other bodies which you hold membership.
Trainer's Information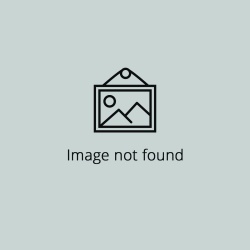 Νεκτάριος Μιχαήλ - Director at IDCY
With more than 10 years of experience, Nektarios is an expert in the financial services industry, having worked in key roles at investment funds, CIFs and other service providers. His exposure to the industry allowed him to gain knowledge in a variety of vital investment functions.
Complementing his practical knowledge of the industry, Nektarios also holds a number of professional and academic qualifications, including CySEC's Advance Certification. He is currently employed by an Investment Fund.
Αναλυτικό Κόστος Σεμιναρίου
€ 180.00

€ 0.00

€ 34.20

€ 180.00
ΠΡΟΓΡΑΜΜΑ ΣΕΜΙΝΑΡΙΟΥ
Τρίτη - 10 Οκτ 2023
Ώρα
15:45 - 18:30
Τοποθεσία:
OnLine Virtual Classroom
Πέμπτη - 12 Οκτ 2023
Ώρα
15:45 - 18:30
Τοποθεσία:
OnLine Virtual Classroom
Εκδήλωση Ενδιαφέροντος : Sales Compliance and Techniques for Investment Firms
Σεμινάρια στην ίδια κατηγορία από τον ίδιο διοργανωτή