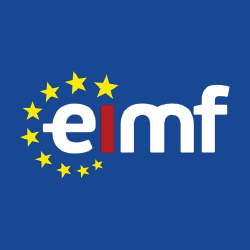 AIFM Legislation: Fund Administration Operations, Custody & Governance
- Χρηματοοικ. Ασφαλιστικά Τραπεζικά - Νομοθεσία, Νομική & Δικηγόροι
ΠΕΡΙΓΡΑΦΗ
The programme aims to deliver an overview of the AIF legislation and is aimed at professionals working in any type of AIF. The course provides an overview of how the legislation should be interpreted and implemented in practice by funds operating in Cyprus.
The course will elaborate issues such as the difference between light and full AIFMD regimes, as well as units, redemptions, special provisions, and disclosures. On the first section of the course, the first two parts of the legislation are studied, where the most generic regulations which define the AIF characteristics are elaborated, including VCIC and FCIC and Limited Liability Partnerships. In addition, the remaining parts of the law are studied, with emphasis on the compliance of the AIF with the law and the supervision of AIFs. A special mention to AIF marketing is also done.
ΣΚΟΠΟΣ ΣΕΜΙΝΑΡΙΟΥ
By the end of this programme, participants will be able to:
Understand the general characteristics and discriminations of AIFs
Identify the special provisions of a Common Fund
Understand the difference between VCICs and FCICs as well as Limited Partnerships
Understand the supervision and compliance of AIFs
Assess how the marketing of AIFs should be made
ΣΕ ΠΟΙΟΥΣ ΑΠΕΥΘΥΝΕΤΑΙ
The professional profile of the person who would most benefit from attending the course is:
Fund Managers
AIF Professionals
Risk Managers
Executive Directors
ΠΕΡΙΣΣΟΤΕΡΕΣ ΠΛΗΡΟΦΟΡΙΕΣ
Training Outline
AIF authorization: Common Provisions, External Manager, Depositary, Subscription and Redemption
Special Provisions: Common Fund, FCIC, VCIC, Limited Liability Partnerships and Disclosures and Mergers
Marketing of AIFs
AIF Supervision
Criminal Provisions
AIF Compliance with the Law
Sustainability Regulations and Reporting
Training Style
The programme is designed to enhance the participants' knowledge on the topic of the AIF legislation. Most of the training will be focused on providing a clear understanding of the topics, as well as providing real-life case studies and examples of the material covered in the lecture.
CPD Recognition
This programme may be approved for up to 5 CPD units in Financial Regulation. Eligibility criteria and CPD Units are verified directly by your association, regulator or other bodies which you hold membership.
In-house Training
For groups within the same organisation, this course may be customized to meet any specific needs and delivered in-house.
Trainer's Information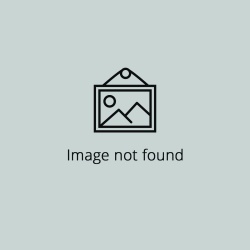 Νεκτάριος Μιχαήλ - Director at IDCY
With more than 10 years of experience, Nektarios is an expert in the financial services industry, having worked in key roles at investment funds, CIFs and other service providers. His exposure to the industry allowed him to gain knowledge in a variety of vital investment functions.
Complementing his practical knowledge of the industry, Nektarios also holds a number of professional and academic qualifications, including CySEC's Advance Certification. He is currently employed by an Investment Fund.
Αναλυτικό Κόστος Σεμιναρίου
€ 180.00

€ 0.00

€ 34.20

€ 180.00
ΠΡΟΓΡΑΜΜΑ ΣΕΜΙΝΑΡΙΟΥ
Τρίτη - 03 Οκτ 2023
Ώρα
09:00 - 15:00
Τοποθεσία:
EIMF (Λευκωσία)
Εκδήλωση Ενδιαφέροντος : AIFM Legislation: Fund Administration Operations, Custody & Governance
Σεμινάρια στην ίδια κατηγορία από τον ίδιο διοργανωτή