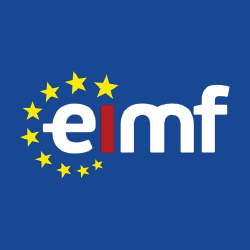 Market Abuse and Trade Monitoring
- Χρηματοοικ. Ασφαλιστικά Τραπεζικά
ΠΕΡΙΓΡΑΦΗ
Regulation No 596/2014 on market abuse (MAR), repealing Directive 2003/6/EC of the European Parliament and of the Council and Commission Directives 2003/124/EC, 2003/125/EC and 2004/72/EC and Directive 2014/57/EU on criminal sanctions for market abuse (CS MAD) were published in the Official Journal of the European Union on 12 June 2014 and were applied as from 3 July 2016.
MAD is intended to guarantee the integrity of European financial markets and increase investor confidence. Any unlawful behaviour in the financial markets is prohibited. The concept of market abuse typically consists of insider dealing, unlawful disclosure of inside information, and market manipulation.
MAR aims at enhancing market integrity and investor protection.
To this end MAR updates and strengthened the existing MAD framework by extending its scope to new markets and trading strategies and by introducing new requirements.
ΣΚΟΠΟΣ ΣΕΜΙΝΑΡΙΟΥ
By the end of the programme participants will:
Understand the Regulatory framework
Understand the Market Manipulation practices
Know the risk deriving from unlawful actions
Understand the disclosure requirements
Challenges from MAR and the Regulatory framework
Administrative and Criminal Sanctions following the MAR
Elaborating technology to assist on the trade surveillance
ΣΕ ΠΟΙΟΥΣ ΑΠΕΥΘΥΝΕΤΑΙ
The programme is ideal for:
Managers and Senior Managers in Investment Firms
Compliance Officers
Internal Auditors
Internal Lawyers
External Auditors, Lawyers and Financial Consultants
Dealing room officers and Executives
Risk Managers
ΠΕΡΙΣΣΟΤΕΡΕΣ ΠΛΗΡΟΦΟΡΙΕΣ
Training Outline
Market Abuse Regulation (Regulation 596/2014) (MAR)
General Provisions
Inside information, insider dealing, unlawful disclosure of inside information and market manipulation
Disclosure requirements
ESMA and Competent Authorities
Administrative measures and sanctions
Delegated acts and Implementing acts
ANNEX I on the indicators of manipulative behaviour
Directive 2014/57/EU (CSMAD)
Executive summary of the directive Market Abuse Law L.102(Ι)/2016
Insider dealing and market manipulation
Administrative measures and sanctions under the regulation
ESMA's annual report (2019) on administrative and criminal sanctions under MAR
Sanctions and measures imposed in 2018 under MAR
MAR Guidelines Persons receiving market soundings
Compliance and reporting obligations
Guidelines for persons receiving market soundings
Trade Surveillance and Market abuse in practice
Practical review of a solution for surveillance
Ensuring that necessary updates are applied on time
Getting the Compliance help and advice from your vendor
Market Abuse strategies i) Front Running, ii) Quote Stuffing, iii) Ping Orders iv) Spoofing, v) Wash trading vi) Pump and dump
Training Style
The programme will be delivered using a variety of learning methods.
The programme will be participative, including short lectures supported by power-point presentations that aim to explain the main issues while providing the grounds for in-depth discussion and debate.
Several case studies and examples will be used for hands on participation.
CPD Recognition
This programme may be approved for up to 5 CPD units in Financial Regulation. Eligibility criteria and CPD Units are verified directly by your association, regulator or other bodies which you hold membership.
Professionals requiring CPD units to meet the education requirements for CySEC licence renewal, and/or for maintaining other professional memberships/certifications which accept CPD in Financial Regulation, are advised to consider training subjects in categories that indicate CPD training in Financial Regulation.
Trainer's Information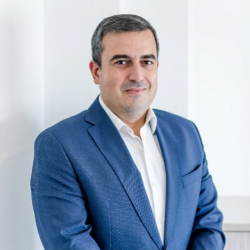 Κυριάκος Χριστοφίδης - Head of Financial Services Department of MAP S.Platis
Kyriakos Christofides is the Head of Financial Services Department of MAP S.Platis, a regional leader in the provision of financial services. He is holder of a BA in Business / Finance, an L.LB. Bachelor of Laws and the Advanced Certificate from the Cyprus Securities and Exchange Commission. Kyriakos' past experience extends to super national corporations in the oil and gas industry, alternative investment funds, and regulated entities under the Cyprus and United Kingdom's regulatory framework from a variety of senior management roles such as Director and Head of Compliance of large organisations.
Being heavily involved in the provision of professional financial services in different jurisdictions, has helped him develop an inquisitive and proactive approach for regulatory matters by providing client facing and solution oriented professional advice for complex matters.
Αναλυτικό Κόστος Σεμιναρίου
€ 180.00

€ 0.00

€ 34.20

€ 180.00
Περαιτέρω Κοστολογικές Πληροφορίες
HRDA-approved seminars are exempted from VAT for eligible organisations applying for the HRDA subsidy. A 19% VAT will apply to seminars and participants who do not qualify for the HRDA subsidy
ΠΡΟΓΡΑΜΜΑ ΣΕΜΙΝΑΡΙΟΥ
Τετάρτη - 06 Δεκ 2023
Ώρα
14:00 - 19:30
Τοποθεσία:
OnLine Virtual Classroom
Εκδήλωση Ενδιαφέροντος : Market Abuse and Trade Monitoring
Σεμινάρια στην ίδια κατηγορία από τον ίδιο διοργανωτή