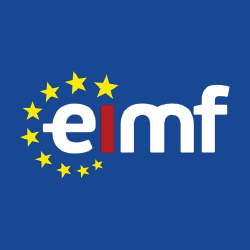 MiFID II and Sustainability
- Χρηματοοικ. Ασφαλιστικά Τραπεζικά
ΠΕΡΙΓΡΑΦΗ
A new requirement, which came into effect in August 2022, means that financial market participants, advisers and financial product distributors must now ask their clients about their sustainability preferences as part of the existing MiFID II suitability assessment.
This course will offer participants a grasp of what is required by the EU and Cyprus framework how it integrates clients' sustainability preferences into investment advice through Delegated Regulation 2021/1253 including sustainability factors, risks and preferences into certain organisational requirements and it will also provide a practical insight by looking at specific case law.
ΣΚΟΠΟΣ ΣΕΜΙΝΑΡΙΟΥ
By the end of the course, participants should be able to:
Identify the ESG obligation and SFDR /Taxonomy requirements around sustainability preferences in the suitability assessment
Distinguish the concepts of sustainability preferences and sustainability factors
Distinguish the different categories of sustainable financial instruments from MiFID II and SFDR
Describe how Article 54 MiFID II is changing due to the introduction of sustainability preferences
Describe the implications for investment advice and asset management
Apply the new requirements to the inventory of sustainability preferences in client situations
Be aware of some of the practical issues that have arisen on sustainability reporting
Know where to look for further guidance
ΣΕ ΠΟΙΟΥΣ ΑΠΕΥΘΥΝΕΤΑΙ
Compliance Teams
Legal Teams
Board and senior management
ESG project team members.
Risk management team members.
Private Bankers/ investment advisors, sales & distribution teams, people in charge of investor relations, product management teams
ΠΕΡΙΣΣΟΤΕΡΕΣ ΠΛΗΡΟΦΟΡΙΕΣ
Training Outline
Background Theory on MiFID II & Sustainability
MiFID II essentials and refresher
The Big Picture: Policy Context of Sustainable Finance
EU Action Plan – MiFID ESG Suitability Requirements Specified By ESMA
Cyprus Requirements – CySEC
Purpose of Sustainability, Environmental Social Governance (ESG) and Sustainable Finance (EU Framework)
SFDR, the EU Taxonomy and the broader EU regulatory framework
Sustainable Finance Disclosures (SFRD) – Regulatory Aspects and Requirements
Article 54 MiFID II
EU Taxonomy
Market organisation and product guidance
Product Snapshot: Green and Social
Revisions to AIFM and UCITS Directives and MiFID Rules
ESG & Distribution
Sustainability preferences
Product categorization – PRIIPs
New Obligations Corporate Sustainability Reporting Directive (CSRD)
Dos and don'ts in marketing documentation.
Practical examples give an overview of the key considerations related to the Regulation that participants need to take into account to start or continue their ESG journey
Training Style
This workshop is designed to be participative throughout. The agenda will combine key formal presentations, case studies and syndicate discussion sessions. There will be ample opportunity for participants to benchmark experiences with industry peers and raise issues of most concern to their organisation, either confidentially or in open session.
CPD Recognition
This programme may be approved for up to 5 CPD units in Financial Regulation. Eligibility criteria and CPD Units are verified directly by your association, regulator or other bodies which you hold membership.
Professionals requiring CPD units to meet the education requirements for CySEC licence renewal, and/or for maintaining other professional memberships/certifications which accept CPD in Financial Regulation, are advised to consider training subjects in categories that indicate CPD training in Financial Regulation.
Trainer's Information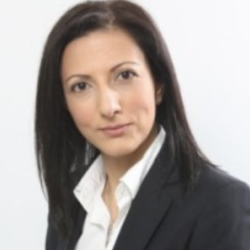 Νικόλ Φινοπούλου - Lawyer
Nicole is a lawyer with over 18 years practical experience and a solid track record demonstrating her cutting-edge expertise in her focused practice i.e on Banking & Finance (Loan & Security Documentation/PPF/BOT/PPP/Sustainable Finance); Capital Markets & Financial Services; Corporate & Commercial (Mergers & Acquisitions/Debt-collection and Insolvency/ BRRD). Nicole has lead financing transactions both domestically and internationally and advises on Cyprus and EU banking and financial services regulatory matters (MiFID II/EMIR/ MREL/Payment Services/Fintech, SRDII) including, listing of Capital Notes/Securities (Tier 1 & Tier 2) and advising on continuous Corporate Governance Compliance obligations of Regulated entities in Banking and Financial Services. Furthermore, she regularly advises banking institutions, issuers, underwriters, private equity sponsors, and financial product developers on bonds and securities including engaging in projects aiming to, provide insight on sustainability-linked and other financings and compliance regulatory sustainable development issues.
During the last 8 years, Nicole has also worked on leading consultation projects, advising on the implementation of the UN Sustainable Developments Goals (SDGs) and on re-designed sustainability business strategies of environmental, social, and governance (ESG) factors. In particular, she is engaged on projects for mapping, shaping, and implementing the investment policies, strategies and tools related to the EU Regulatory Framework and Action Plans Frameworks to support the flow of private finance towards sustainable economic activities under SDGs (e.g., Taxonomy Regulation, Sustainable Finance Disclosure Regulation (SFDR), Corporate Sustainability Reporting Directive (CSRD), MiFID, AIFMD, CRR). Between 2016-2018, she served as Independent Non-Executive Director at board of the Cyprus Securities and Exchange Commission (CySEC). For the period 2019-2021, also she served as a Non-Executive Member on the Council of the University of Cyprus (UCY). In November 2020, Nicole successfully completed the Sustainable Finance professional programme of Cambridge University Institute for Sustainability Leadership (CISL). Nicole is the founding pro-bono legal advisor to CSR Cyprus organisation (www.csrcyprus.org.cy).
Αναλυτικό Κόστος Σεμιναρίου
€ 180.00

€ 0.00

€ 34.20

€ 180.00
Περαιτέρω Κοστολογικές Πληροφορίες
HRDA-approved seminars are exempted from VAT for eligible organisations applying for the HRDA subsidy. A 19% VAT will apply to seminars and participants who do not qualify for the HRDA subsidy
ΠΡΟΓΡΑΜΜΑ ΣΕΜΙΝΑΡΙΟΥ
Πέμπτη - 14 Δεκ 2023
Ώρα
09:00 - 11:45
Τοποθεσία:
OnLine Virtual Classroom
Παρασκευή - 15 Δεκ 2023
Ώρα
09:00 - 11:45
Τοποθεσία:
OnLine Virtual Classroom
Εκδήλωση Ενδιαφέροντος : MiFID II and Sustainability
Σεμινάρια στην ίδια κατηγορία από τον ίδιο διοργανωτή