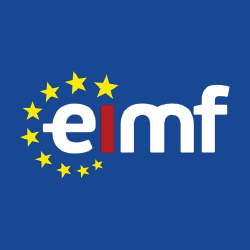 CySEC Regulatory Reporting for Boards: Going Beyond Compliance
- Χρηματοοικ. Ασφαλιστικά Τραπεζικά - Νομοθεσία, Νομική & Δικηγόροι
ΠΕΡΙΓΡΑΦΗ
The Board of Directors are ultimately accountable for what happens within a Cyprus Investment Firm (CIF) and sign a number of reports for submission to CySEC to this effect. It is important for directors – and those who prepare the reports for directors to sign – to be familiar with the relevant rules and regulations upon which these reports are written, for purposes of approving these reports with integrity and after exercising comprehensive and robust review.
In addition, there will be an emphasis on understanding why the rules and regulations impose a particular operational and reporting regime on the CIF, thus ensuring directors and other people affect are equipped to meet standards and expectations of wider stakeholders.
ΣΚΟΠΟΣ ΣΕΜΙΝΑΡΙΟΥ
Review of the law and regulations regarding director's main duties and obligations
Review and provide a detailed analysis of the regulatory reporting requirements placed on CIF Boards, namely:
Internal Audit Report
Risk Management Report
ICAAP Report
Compliance Report
AMLCO Report
Financial Statements
By the end of the programme, participants will be aware of:
the main role and the responsibilities of a board of directors of a CIF
the reports a board of directors of a CIF will need to sign
the requirements of the rules and regulations pertaining to these reports
an understanding of the importance of the rules and regulations pertaining to these reports
insights into the practical challenges – and some possible solutions – to these rules and regulations
experiences encountered by other members of their cohort for further learning
ΣΕ ΠΟΙΟΥΣ ΑΠΕΥΘΥΝΕΤΑΙ
The programme is ideal for:
C-Level Executives and Senior Managers in Investment Firms
Compliance Officers
Marketing Managers and Officers
Sales and Business Development Executives
Internal Auditors
Internal Lawyers
External Auditors, Lawyers and Financial Consultants
ΠΕΡΙΣΣΟΤΕΡΕΣ ΠΛΗΡΟΦΟΡΙΕΣ
Training Outline
Role and Responsibilities of the Board of Directors
An Overview of the Annual Board Submissions
The Internal Audit Report
The Risk Management Report
The ICAAP Report
The Compliance Report
The AMLCO Report
The Financial Statements
Training Style
The training style for this course will be to review the text of the law, rules and regulation but place within the context of why it is required by the regulator in meeting expectations of wider stakeholders.
The trainer will be sharing his own experience of the legal and regulatory regime as a member of a CIF board, but also encouraging other participants to share their own practical insights for enhanced learning.
A discursive style of transferring information will aim to help participants see beyond mere compliance and towards further enhancing their performance and level of professionalism, regardless of their role within in CIF.
CPD Recognition
This programme may be approved for up to 6 CPD units in Financial Regulation. Eligibility criteria and CPD Units are verified directly by your association, regulator or other bodies which you hold membership.
Trainer's Information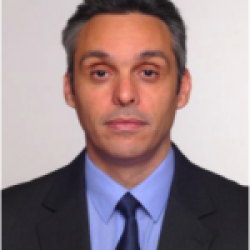 Πέτρος Φλωρίδης - President of the Chartered Institute for Securities & Investment (CISI).
Chartered FCSI, President of the Chartered Institute for Securities & Investment (CISI) in Cyprus.
Petros has worked as a finance professional within the securities and investments industry for over 20 years in the areas of private banking, fund management, stockbroking, private equity and principal trading. For the past 10 years Petros has been on the board of a number of micro-finance institutions in Eastern Europe and is currently employed as a Regional Governance Advisor for World Vision International – one of the world's largest organisations in the field of humanitarian aid and assistance.
Petros is an honours graduate in Accountancy, a Chartered Management Accountant, a diploma-holding member of the Institute of Directors and a Certificate of the Institute of Risk Management. He sits on the Ethics & Risk and Human Resource & Training Committees of the Cyprus Investment Funds Association.
Αναλυτικό Κόστος Σεμιναρίου
€ 180.00

€ 0.00

€ 34.20

€ 180.00
Περαιτέρω Κοστολογικές Πληροφορίες
HRDA-approved seminars are exempted from VAT for eligible organisations applying for the HRDA subsidy. A 19% VAT will apply to seminars and participants who do not qualify for the HRDA subsidy
ΠΡΟΓΡΑΜΜΑ ΣΕΜΙΝΑΡΙΟΥ
Τετάρτη - 29 Νοε 2023
Ώρα
09:00 - 12:15
Τοποθεσία:
OnLine Virtual Classroom
Πέμπτη - 30 Νοε 2023
Ώρα
09:00 - 12:15
Τοποθεσία:
OnLine Virtual Classroom
Εκδήλωση Ενδιαφέροντος : CySEC Regulatory Reporting for Boards: Going Beyond Compliance
Σεμινάρια στην ίδια κατηγορία από τον ίδιο διοργανωτή