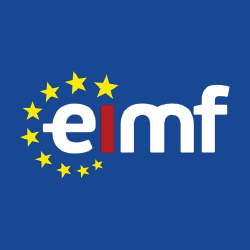 MiFIR Transaction Reporting: A Practical Deep Dive
- Χρηματοοικ. Ασφαλιστικά Τραπεζικά

21 Νοε 2023 14:30
21 Νοε 2023 20:00
Αγγλικά
5 ώρες ( 1 ημέρα )
Δημήτρης Χατζιωσήφ
ΠΕΡΙΓΡΑΦΗ
The Markets in Financial Services Regulation and Directive (MiFID II) is part of the wider European Financial Services Action Plan. The main aim of creating a single market for financial services is to establish a stable, competitive and transparent financial services framework across the European Union.
MiFID II/MiFIR which came into effect on 3 January 2018, is a new legislative framework which aims to strengthen investor protection and improve the functioning of financial markets making them more efficient, resilient and transparent. MiFID II and MiFIR introduced new provisions to enhance controls around the prevention of market abuse and to increase transparency in markets.
Investment firms which execute transactions in financial instruments must report complete and accurate details of these transactions under Article 20(1), 21(1) and Article 26(1) of MiFIR. This seminar will analyse the MiFIR reporting obligations of investment firms and analyse the process and structure of the reports.
ΣΚΟΠΟΣ ΣΕΜΙΝΑΡΙΟΥ
Understand the Regulatory framework
Know who, how, when and what needs to be reported
Explain the importance of Transaction Reporting Mechanism
Review the Structure of Reports
Challenges in MiFIR Reporting
ΣΕ ΠΟΙΟΥΣ ΑΠΕΥΘΥΝΕΤΑΙ
Managers and Senior Managers in Investment Firms
Compliance Officers
Regulatory Reporting and/or Data Analytics teams of Investment Firms
Internal Auditors
Internal Lawyers
External Auditors, Lawyers and Financial Consultants 
ΠΕΡΙΣΣΟΤΕΡΕΣ ΠΛΗΡΟΦΟΡΙΕΣ
Training Outline
Markets in Financial Instruments (MiFIR) – regulation (EU) no 600/2014
Subject matter, Scope and Definitions
Analysis of specific articles that are applicable
Reportable Instruments and Transactions
Derivatives
 TOTV and ESMA opinion
Meaning of TOTV
ESMA's opinion on OTC derivatives traded on a trading venue
Transaction Reporting Exchange Mechanism (TREMM)
Brief explanation
Why TREMM?
Direct Reporting vs ARM
Validation Process
Financial Instrument Reference Data System (FIRDS)
Reporting and XML Structure
SFTP with CySEC
Naming Convention
XML Structure and ISO 20022
Feedback Files
Error Handling
Cancelled or Incorrect report rectification process
Examples
Pre- and Post- Trade Reporting
Training Style
This training is designed to provide participants with sufficient knowledge to understand how Transaction Reporting should be implemented, so that an organisation is in line with the regulatory requirement, the reporting mechanism is efficient and accurate, and all errors are corrected timely.
Throughout the training, participants will be able to understand how each of the transaction reporting fields should be populated so that a transaction report is submitted without any errors.
CPD Recognition
This programme may be approved for up to 5 CPD units in Financial Regulation. Eligibility criteria and CPD Units are verified directly by your association, regulator or other bodies which you hold membership.
In-house Training
For groups within the same organisation, this course may be customized to meet any specific needs and delivered in-house.
Trainer's Information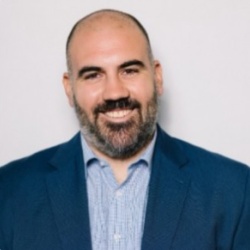 Δημήτρης Χατζιωσήφ - Executive Director at Luna Wealth Asset Management Ltd
Demetris is a financial services professional with a specialization in the fields of Compliance and Trading. Demetris utilizes his legal background and professional experience in ensuring that Investment Firms are compliant with local and European law. He has successfully completed an LLB with Honours and an LLM Oil and Gas Law degree at the University of Aberdeen. In addition, he possesses the Financial Services Legal Framework (Advanced Level) Certification issued by the Cyprus Securities and Exchange Commission. Demetris has been a Compliance Officer, Head of Trading and Executive Director at Cyprus Investment Firms with activities ranging from establishing and managing Alternative Investment Funds (AIFs) to running online trading platforms, providing investment advice and offering portfolio management services (CIFs)
Αναλυτικό Κόστος Σεμιναρίου
€ 180.00

€ 0.00

€ 34.20

€ 180.00
Περαιτέρω Κοστολογικές Πληροφορίες
HRDA-approved seminars are exempted from VAT for eligible organisations applying for the HRDA subsidy. A 19% VAT will apply to seminars and participants who do not qualify for the HRDA subsidy
ΠΡΟΓΡΑΜΜΑ ΣΕΜΙΝΑΡΙΟΥ
Τρίτη - 21 Νοε 2023
Ώρα
14:30 - 20:00
ΕΚΠΑΙΔΕΥΤΗΣ:
Δημήτρης Χατζιωσήφ
Τοποθεσία:
OnLine Virtual Classroom
Εκδήλωση Ενδιαφέροντος : MiFIR Transaction Reporting: A Practical Deep Dive
Σεμινάρια στην ίδια κατηγορία από τον ίδιο διοργανωτή