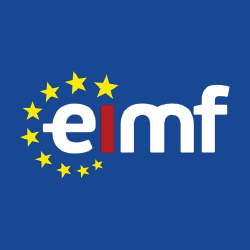 MiFID II / MiFIR Overview
- Χρηματοοικ. Ασφαλιστικά Τραπεζικά
ΠΕΡΙΓΡΑΦΗ
The legal framework of MiFID II/MiFIR has applied since 3 January 2018. This new legislative framework strengthens investor protection and improves the functioning of financial markets making them more efficient, resilient and transparent. Professionals need to fully understand this legislative framework, its implications and how it is applied within firms.
In this 5-hour workshop we will examine and discuss the practical implementation as well as the application challenges of MiFID II.
ΣΚΟΠΟΣ ΣΕΜΙΝΑΡΙΟΥ
Learn how MiFID II and Delegated Regulations affect:
Investment Research
Investment Advise
Independent Investment Advise
Portfolio Management
Learn how PRIIPS and Delegated Regulations affect:
Information for Financial Instruments
Costs and Charges
Understand Regulatory requirements for:
Appropriateness Test
Suitability Assessment
Reporting to clients
ΣΕ ΠΟΙΟΥΣ ΑΠΕΥΘΥΝΕΤΑΙ
The programme is suitable for all staff working or wishing to work in financial services including customer support, administration, finance and accounting, IT, customer services and sales. The course will greatly benefit several professions and functions including:
Graduates aiming for a career in Portfolio Management
New starters in Portfolio Management
Financial Journalists
FinTech professionals selling Products & Services to Portfolio Managers
Professional Investment Advisers
Marketing
Compliance,
Risk Management, Management
Technical personnel involved in the task of promoting and providing financial products who need to understand the different roles and responsibilities, as well as their regulatory constraints.
Furthermore, the programme will also be of interest to those who work with the industry such as corporate lawyers, accountants, and consultants.
ΠΕΡΙΣΣΟΤΕΡΕΣ ΠΛΗΡΟΦΟΡΙΕΣ
Training Style
This workshop is designed to be participative throughout. The agenda will combine key formal presentations, case studies and syndicate discussion sessions. There will be ample opportunity for participants to benchmark experiences with industry peers and raise issues of most concern to their organisation, either confidentially or in open session.
CPD Recognition
This programme may be approved for up to 5 CPD units in Financial Regulation. Eligibility criteria and CPD Units are verified directly by your association, regulator or other bodies which you hold membership.
Professionals requiring CPD units to meet the education requirements for CySEC licence renewal, and/or for maintaining other professional memberships/certifications which accept CPD in Financial Regulation, are advised to consider training subjects in categories that indicate CPD training in Financial Regulation.
Trainer's Information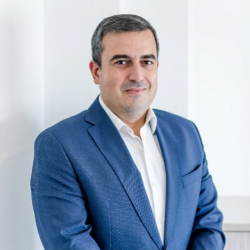 Κυριάκος Χριστοφίδης - Head of Financial Services Department of MAP S.Platis
Kyriakos Christofides is the Head of Financial Services Department of MAP S.Platis, a regional leader in the provision of financial services. He is holder of a BA in Business / Finance, an L.LB. Bachelor of Laws and the Advanced Certificate from the Cyprus Securities and Exchange Commission. Kyriakos' past experience extends to super national corporations in the oil and gas industry, alternative investment funds, and regulated entities under the Cyprus and United Kingdom's regulatory framework from a variety of senior management roles such as Director and Head of Compliance of large organisations.
Being heavily involved in the provision of professional financial services in different jurisdictions, has helped him develop an inquisitive and proactive approach for regulatory matters by providing client facing and solution oriented professional advice for complex matters.
Αναλυτικό Κόστος Σεμιναρίου
€ 180.00

€ 0.00

€ 34.20

€ 180.00
ΠΡΟΓΡΑΜΜΑ ΣΕΜΙΝΑΡΙΟΥ
Τετάρτη - 25 Οκτ 2023
Ώρα
14:00 - 19:30
Τοποθεσία:
OnLine Virtual Classroom
Εκδήλωση Ενδιαφέροντος : MiFID II / MiFIR Overview
Σεμινάρια στην ίδια κατηγορία από τον ίδιο διοργανωτή