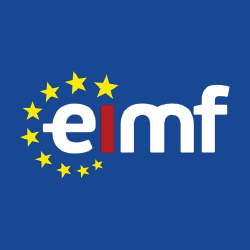 AML/CTF & KYC: The Management of High-Risk Clients
- Χρηματοοικ. Ασφαλιστικά Τραπεζικά - Digital Marketing/ Sales/ Service - Νομοθεσία, Νομική & Δικηγόροι
ΠΕΡΙΓΡΑΦΗ
There is no business endeavour without taking risks. So, this does not pose a question about not taking risks, but about which risks are worth taking and which risks are manageable. In order to know which risks are worth taking, professionals and their organisations need to have a clear view and approach.
Regulators do not expect organisations to not take risks or to avoid high risks. But they expect them to have a robust risk assessment and apply a risk-based approach. Furthermore, they expect professionals and their organisations to have a well-documented risk appetite and a zero-risk tolerance for financial crime-related risks.
High risk customers are not criminals, however, their overall situation poses a higher risk for organisation.
ΣΚΟΠΟΣ ΣΕΜΙΝΑΡΙΟΥ
By the end of the programme, participants will:
Understand what risk means and how it is assessed especially in the context of high-risk clients
Be able to apply a risk-based approach in KYC for high-risk clients
Understand risk ownership of client-related risks
Learn about best practices to handle high-risk customers
Apply their new-found skills in near to real scenarios
ΣΕ ΠΟΙΟΥΣ ΑΠΕΥΘΥΝΕΤΑΙ
Money Laundering Reporting Officers (MLROs)
AML Officers
Compliance Officers
KYC analysts
Front office staff dealing with high-risk clients (e.g. wealth management, investment advise)
Management of obliged entities
Internal/external auditors
Consultants
In-house counsel
Investment specialists
Wealth management company staff: on-boarding and other professionals up to Executive level
CFO's
ΠΕΡΙΣΣΟΤΕΡΕΣ ΠΛΗΡΟΦΟΡΙΕΣ
CPD Recognition
This programme may be approved for up to 5 CPD units in Financial Regulation and AML. Eligibility criteria and CPD Units are verified directly by your association, regulator or other bodies which you hold membership.
Trainer's Information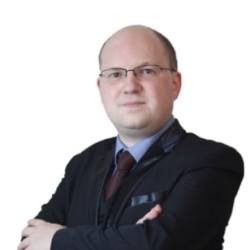 Holger Pauco-Dirscherl - Senior Financial Crime Prevention Professional
Holger Pauco-Dirscherl is an experienced and passionate Senior Financial Crime Prevention Professional with a unique blend of international knowledge, expertise and experience and fluent in English together with a good reputation in the national and international Financial Crime Prevention field. He holds an MBA from The Open University Business School and is certified as CAMS, CGSS, CAMS-Audit, CFE and CFCS. He worked in different operational and managerial roles within Financial Crime Prevention covering all areas such as AML, CTF, Fraud, Sanctions and ABC as well as KYC/CDD, KYE, Cross-Border Compliance, International Information Sharing, FATCA and other Compliance topics and including auditing all such topics.. Within these areas he covered both operational activities such as Procedures, Trainings, Monitoring, Screening and Controls as well as strategic activities as Risk Assessments, Policies, Projects and Framework build-ups within an ever changing local and global regulatory environment. Holger also investigated large, complex and international Money Laundering, Sanctions, Corruption and Fraud cases and identified suspicious activity and weak controls, processes, manuals and policies. Within his activities he offered pragmatic solutions to minimise Financial Crime and Regulatory Risk. He is also a recognized SME for Financial Crime Prevention heading the ACAMS Germany Chapter which he also founded, giving a wide range of trainings and acts as a speaker on conferences and symposiums both national and international.
Αναλυτικό Κόστος Σεμιναρίου
€ 220.00

€ 0.00

€ 41.80

€ 220.00
ΠΡΟΓΡΑΜΜΑ ΣΕΜΙΝΑΡΙΟΥ
Τρίτη - 24 Οκτ 2023
Ώρα
10:00 - 12:45
Τοποθεσία:
OnLine Virtual Classroom
Τετάρτη - 25 Οκτ 2023
Ώρα
10:00 - 12:45
Τοποθεσία:
OnLine Virtual Classroom
Εκδήλωση Ενδιαφέροντος : AML/CTF & KYC: The Management of High-Risk Clients
Σεμινάρια στην ίδια κατηγορία από τον ίδιο διοργανωτή