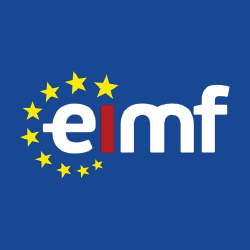 MiFID II Best Execution Practical Workshop
- Χρηματοοικ. Ασφαλιστικά Τραπεζικά

17 Οκτ 2023 09:00
17 Οκτ 2023 15:00
Αγγλικά
5 ώρες ( 1 ημέρα )
Δημήτρης Χατζιωσήφ
ΠΕΡΙΓΡΑΦΗ
Best execution is the achievement to provide clients with the best possible outcome for their transactions. Investment Firms need to take all necessary and sufficient steps to obtain the best possible result for the execution of the client orders, having due regard to the wider market in any relevant instrument.
Best Execution as part of the Markets in Financial Instruments Directive Recast (MiFID II) aims to strengthen investor protection by making markets more efficient and transparent. To this end new requirements were introduced such as to take a 'total consideration' approach to best execution and a requirement for Investment Firms to publish disclosures regarding their trading flows.
"When establishing its execution policy in accordance with Article 27(4) of Directive 2014/65/EU, an investment firm should determine the relative importance of the factors mentioned in Article 27(1) of that Directive, or at least establish the process by which it determines the relative importance of these factors, so that it can deliver the best possible result to its clients." – Recital 99 – DR 2017/565
The execution process must be reflected in an execution policy, which must specify the execution venues and execution factors that the Company will consider. Moreover, the process or the principles used to determine the best execution must be disclosed in a transparent way to enable customers to understand how their orders will be executed. Finally, where derivatives are concerned, the execution policy must address and distinguish between Exchange Traded products and Over-The-Counter (OTC) products and take into account a number of considerations that are applicable to the derivatives markets.
ΣΚΟΠΟΣ ΣΕΜΙΝΑΡΙΟΥ
Understand the requirements deriving from Market in Financial Instruments Directive (MiFID II)
Apply Best Execution as per CySEC Law 87(i)/2017
Recognize Best Execution criteria
Construct a value-added Compliance monitoring programme via Best Execution checks
Update and refresh their knowledge of the regulatory developments and priorities, including the impact of RTS 27, RTS 28 and Professional Execution Policy
Share experiences with industry peers and raise issues of most concern to their organisation
ΣΕ ΠΟΙΟΥΣ ΑΠΕΥΘΥΝΕΤΑΙ
The programme is ideal for:
Managers and Senior Managers in Investment Firms
Compliance Officers and Front office professionals
Internal Auditors
Internal Lawyers
External Auditors, Lawyers and Financial Consultants
Dealing room seniors
ΠΕΡΙΣΣΟΤΕΡΕΣ ΠΛΗΡΟΦΟΡΙΕΣ
Training Outline
Introduction to Best Execution
The requirements deriving from MiFID II
Applicable Law – Analysis and Explanation
Article 27 MiFID II on the obligation to execute orders on terms most favourable to the client
Elements of an Order
Best Execution as per CySEC Law 87(i)/2017
Execution factors and their weighing
Total Consideration
Practical Examples
Best Execution Criteria
Reasonable Steps vs Sufficient Steps
Reporting and Monitoring
RTS28 – In Practise
RTS27 – Updates
Monitoring
Analysis of Specific Cases and their treatment
Best Execution Policy
Derivatives and CFDs
Dealing on own Account and trading OTC
Speculative Products/CFDs
Circular C343 – CySEC Thematic Review
Training Style
The training style will include the presentation of all the material using slides and handouts. The trainer will use practical examples to elaborate various concepts and encourage class discussion.
Participants will engage in exchange of ideas and sharing of knowledge on the subject matter. Participants will also be able to ask questions and obtain clarifications from the trainer on all the material covered. Then a practical workshop will be conducted for the participants to understand in practice how you have to monitor Best Execution.
There will be ample opportunity for delegates to benchmark experiences with industry peers and raise issues of most concern to their organisation, either confidentially or in open session in a Q&A Session.
CPD Recognition
This programme may be approved for up to 5 CPD units in Financial Regulation. Eligibility criteria and CPD Units are verified directly by your association, regulator or other bodies which you hold membership.
Trainer's Information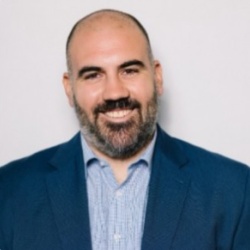 Δημήτρης Χατζιωσήφ - Executive Director at Luna Wealth Asset Management Ltd
Demetris is a financial services professional with a specialization in the fields of Compliance and Trading. Demetris utilizes his legal background and professional experience in ensuring that Investment Firms are compliant with local and European law. He has successfully completed an LLB with Honours and an LLM Oil and Gas Law degree at the University of Aberdeen. In addition, he possesses the Financial Services Legal Framework (Advanced Level) Certification issued by the Cyprus Securities and Exchange Commission. Demetris has been a Compliance Officer, Head of Trading and Executive Director at Cyprus Investment Firms with activities ranging from establishing and managing Alternative Investment Funds (AIFs) to running online trading platforms, providing investment advice and offering portfolio management services (CIFs)
Αναλυτικό Κόστος Σεμιναρίου
€ 180.00

€ 0.00

€ 34.20

€ 180.00
ΠΡΟΓΡΑΜΜΑ ΣΕΜΙΝΑΡΙΟΥ
Τρίτη - 17 Οκτ 2023
Ώρα
09:00 - 15:00
ΕΚΠΑΙΔΕΥΤΗΣ:
Δημήτρης Χατζιωσήφ
Τοποθεσία:
OnLine Virtual Classroom
Εκδήλωση Ενδιαφέροντος : MiFID II Best Execution Practical Workshop
Σεμινάρια στην ίδια κατηγορία από τον ίδιο διοργανωτή