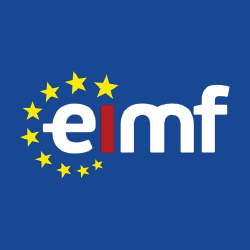 Anti-Money Laundering Training for Professionals in the Gaming and Betting Industry
- Χρηματοοικ. Ασφαλιστικά Τραπεζικά - Νομοθεσία, Νομική & Δικηγόροι - Τέχνες/ Ευεξία/ Μόδα/ Sports
ΠΕΡΙΓΡΑΦΗ
Betting and gaming companies, such as casinos, were historically known as being vehicles for money laundering of all kinds and funding of illicit activity. Recent years have seen a significant change in the sector, particularly from a regulatory perspective. There is a perception by many that the industry is lacking in regulatory pressure, which makes it a particularly attractive route for money laundering and terrorist financing.
Betting and Gaming has changed in the last years, mostly shifting to online, with online slot machines, casino games and sports betting becoming increasingly popular. This shift has meant that betting and gaming platforms can be accessed internationally, and payments and withdrawals can be processed at a much faster rate.
The proliferation of online and mobile channels has posed challenges in maintaining compliance with the necessary regulations within the industry. Due to its vast scale, high transaction volume, and extensive participation, the sector carries significant risks.
While the Risk-Based Approach (RBA) is widely advocated in national, European (European AML Directives), and international (40 FATF Recommendations) regulations for combating money laundering (ML) and financing of terrorism (FT), an additional approach is required for detecting ML/FT. This complementary approach is known as the Typology-Based Approach (TBA), which involves the identification of indicators and methods used to commit ML/FT.
The course aims to provide guidance and support to Compliance and Anti-Money Laundering Compliance Officers (AMLCOs) working in the gaming and betting industry and equip them with the necessary knowledge to detect and combat money laundering and the financing of terrorism.
ΣΚΟΠΟΣ ΣΕΜΙΝΑΡΙΟΥ
By the end of the programme, participants will be able to:

Develop an understanding of the various typologies employed in the fight against money laundering within the betting and gaming industry, considering the chronological progression of criminal activities.
Comprehend the typologies utilized in both non-monetary economies (financially included aspect) and monetary economies (financially excluded aspect) that are prevalent in the betting and gaming sector.
Gain insight into the money laundering process flow and the utilization of diverse typologies by intermediaries in the gaming and betting industry.
Acquire the ability to identify patterns of money laundering in regular (financial) transactions within the betting and gaming sector.
Enhance comprehension of the money laundering process flow and the amalgamation of different typologies employed in the betting and gaming industry
Differentiate between the "risk-based approach" and the "typologies-based approach."
Develop a comprehensive understanding of detecting, analysing, and combating money laundering and the financing of terrorism as an ongoing process
ΣΕ ΠΟΙΟΥΣ ΑΠΕΥΘΥΝΕΤΑΙ
The programme is ideal for
C-Level executives (Managing Directors and CEOs, COO)
AML compliance officers
Risk Officers
Financial controllers
Accountants
Lawyers in:

Betting companies
Gaming and casino industry
Regulatory Authorities
Law Firms and Legal Consultants
Financial Services Providers
Software/Technology Providers
Consulting Firms
Sports Federations
ΠΕΡΙΣΣΟΤΕΡΕΣ ΠΛΗΡΟΦΟΡΙΕΣ
Training Outline
Introduction
Crime Time Line
Financially included part and excluded part of the world
Fight against (international) (organized) crime and terrorism
How is the fight against ML/TF organized – different approaches
Organization of the Fight against Money Laundering
What is Money Laundering – legal description
Object of Money Laundering
What is Money Laundering – criminological description
Why do criminals launder money?
Notion of "Money Laundering" in history
What makes Money Laundering so interesting for criminals?
Economic and social consequences of Money Laundering
Reporting, investigating and prosecuting chain
Sources of ML/FT – money flow – origin
Sources of ML/FT – money flow – destination
Understanding Money Laundering versus Terrorist Financing
Money Laundering – 3-phase model
Money Laundering – two principal characteristics
Financing of Terrorism – 3-phase model
Financing of Terrorism – three principal characteristics
Money Laundering Stakeholders
Introduction
Financial Intelligence Unit – CFI-CTIF
Reporting entities – obliged entities
Controlling and supervising authorities – Regulators
Financial Action Task Force
Foreign FIUs
European Council – MONEYVAL
Police
Justice department
Risk Based Approach versus Typology Based Approach
Risk Based Approach
Typology Based Approach
Categories of ML-typologies
Typology Based Approach
Categories of typologies
Typologies according to the reporting entity
Typologies according to the Money Laundering phase
Typologies according to the breach of the AML code
Typologies according to the AML strategy
Typologies according to the predicate crimes
Typologies according to the judgements
Typologies according to the operating mode – techniques
Financially excluded part of the world
Trends and challenges
Cyberlaundering
Gaming and Betting Industry
Introduction
Money Laundering in the Gaming and Betting Industry
AML Typologies in Betting and Gaming Industry
Training Style
A detailed 12-hour 3-day session with case studies, practical exercises, and direct-action points that will help keep your organisation compliant and its employees and customers safe.
The programme is designed to deliver knowledge and enhance participants' skills via short lectures, case-studies, practical examples, real-life simulations. Most of the training will focus in assessing participants' current strengths and weaknesses via formal assessment tools. Participants will also benefit from customised feedback at the end of the programme and take away the knowledge gained to be transferred at their workplace. Most of the training's time will be invested in analysing a real-life case study that will help participants understand how to solve problems in similar occasions.
CPD Recognition
This programme may be approved for up to 12 CPD units in Financial Regulation, AML and Fraud. Eligibility criteria and CPD Units are verified directly by your association, regulator or other bodies which you hold membership.
Trainer's Information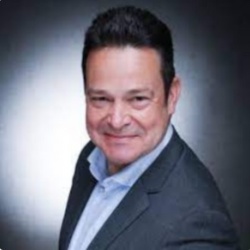 Geert Vermeulen - Ethics & Compliance Management, Consulting & Training
The mission of Geert Vermeulen is to help organizations conduct business in an ethical and compliant way. Geert is specialized in establishing and improving ethics and compliance programs in general and anti-corruption programs in specific. In 2016 he founded ECMC: Ethics & Compliance Management & Consulting. ECMC provides compliance training, consulting services and interim and external ethics & compliance management. Geert also regularly speaks and writes on ethics and compliance. He obtained most of his experience in-house as the Chief Compliance Officer of Aon EMEA and the Global Head of Compliance of Damco, the freight forwarding arm of Maersk. He served as one of the Directors of the Netherlands Compliance Institute and has been the President of the Dutch Compliance Officers Association, where he founded the expert group on Financial Economic Crime.
He is also a member of the expert groups on Culture and Behavior and ESG of the association. Besides that, he is a member of the Professional Advisory Committee of the Law Compliance Minor at The Hague University. When he won the National Compliance Award in 2020, he was labelled 'the compliance guru'. In 2020 Geert launched his new company called 'The Integrity Coordinator'. This company is an independent, external coordinator of whistleblowing or speak up procedures. The Integrity Coordinator receives the reports of whistleblowers and also coordinates the follow-up, communicating with the management and the whistleblowers and coordinating the investigation, if necessary. In the last 15 years Geert handled a couple hundred reports.
Αναλυτικό Κόστος Σεμιναρίου
€ 240.00

€ 0.00

€ 45.60

€ 240.00
ΠΡΟΓΡΑΜΜΑ ΣΕΜΙΝΑΡΙΟΥ
Τρίτη - 03 Οκτ 2023
Ώρα
09:00 - 13:15
Τοποθεσία:
OnLine Virtual Classroom
Τετάρτη - 04 Οκτ 2023
Ώρα
09:00 - 13:15
Τοποθεσία:
OnLine Virtual Classroom
Εκδήλωση Ενδιαφέροντος : Anti-Money Laundering Training for Professionals in the Gaming and Betting Industry
Σεμινάρια στην ίδια κατηγορία από τον ίδιο διοργανωτή