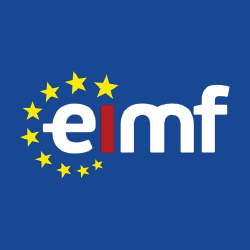 Risk Management, Liquidity and Stress Testing Workshop
- Χρηματοοικ. Ασφαλιστικά Τραπεζικά
ΠΕΡΙΓΡΑΦΗ
The programme provides an overview of the risk management function in investment funds (AIFs, UCITS) including the relevant legislation limits. In addition, it includes a variety of risk metrics that can potentially be used in the calculation of exposures, while a deep dive in the investment analysis legislation is also offered. Most importantly, it includes an overview of how stress testing should be conducted under the ESMA guidelines, with focus on the development of Liquidity Stress Test models and other techniques.
ΣΚΟΠΟΣ ΣΕΜΙΝΑΡΙΟΥ
By the end of this programme, participants will be able to:
Understand the main risk management tools and how these are used in a stress testing framework
Appraise (qualitatively and quantitatively) the relevant risk drivers for their investments.
Identify how the stress testing procedure proposed by ESMA should take place
Perform Liquidity Stress Tests
Develop quantitative models for Stress Testing Purposes
Apply the most popular risk management techniques to conduct stress testing
ΣΕ ΠΟΙΟΥΣ ΑΠΕΥΘΥΝΕΤΑΙ
The programme is ideal for
Risk Managers
CFOs
Director of Dealing
Head of Portfolio Management
CEOs
Internal auditors
ΠΕΡΙΣΣΟΤΕΡΕΣ ΠΛΗΡΟΦΟΡΙΕΣ
Training Outline
An Introduction to Risk Management
Introduction about the course and what to expect
Training Objectives and Course Structure
The Basic Risk Management Tools
Main risk types
Standard Deviation
Beta
Tracking Error
Downside semi-standard deviation
Value at Risk (VaR)
Expected Shortfall
Scenario Analysis
How to stress a portfolio: the tools
Correlations and Regressions
Real-life applications
Risk Management in the UCITS Law
Background
Identification and Measurement of risks
The Risk Management Function
Setting Risk Limits
Legislative Risk Limits
Risk Management in the AIF Law
The AIF regulatory framework
AIF risks by category
Delegation and delegation prohibitions
Liquidity risks
ESMA Guidelines in Liquidity Stress Testing
Guidelines applicable to managers
The LST policy
LST scenarios and outcomes
Stress testing fund assets to determine the effect on fund liquidity
Stress testing fund liabilities to determine the effect on fund liquidity
Training Style
The programme is designed to deliver knowledge and enhance participants' skills via short lectures on the relevant legislations and guidelines, as well as case-studies, practical examples, and real-life simulations/scenarios. Most of the training will focus in enhancing the participants' knowledge on the topic of risk management and stress testing. Participants will also benefit from customised feedback throughout the course, and take away the knowledge gained to be transferred at their workplace.
CPD Recognition
This programme may be approved for up to 5 CPD units in Financial Regulation. Eligibility criteria and CPD Units are verified directly by your association, regulator or other bodies which you hold membership.
Trainer's Information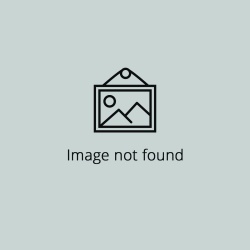 Νεκτάριος Μιχαήλ - Director at IDCY
With more than 10 years of experience, Nektarios is an expert in the financial services industry, having worked in key roles at investment funds, CIFs and other service providers. His exposure to the industry allowed him to gain knowledge in a variety of vital investment functions.
Complementing his practical knowledge of the industry, Nektarios also holds a number of professional and academic qualifications, including CySEC's Advance Certification. He is currently employed by an Investment Fund.
Αναλυτικό Κόστος Σεμιναρίου
€ 180.00

€ 0.00

€ 34.20

€ 180.00
ΠΡΟΓΡΑΜΜΑ ΣΕΜΙΝΑΡΙΟΥ
Τετάρτη - 27 Σεπ 2023
Ώρα
16:30 - 19:15
Τοποθεσία:
OnLine Virtual Classroom
Πέμπτη - 28 Σεπ 2023
Ώρα
16:15 - 19:00
Τοποθεσία:
OnLine Virtual Classroom
Εκδήλωση Ενδιαφέροντος : Risk Management, Liquidity and Stress Testing Workshop
Σεμινάρια στην ίδια κατηγορία από τον ίδιο διοργανωτή