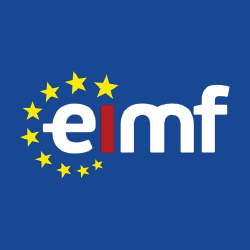 Investor Protection Regulatory Updates
- Χρηματοοικ. Ασφαλιστικά Τραπεζικά
ΠΕΡΙΓΡΑΦΗ
MiFID II, PRIIPs and IDD include numerous provisions on investor protection especially as far as retail investors are concerned. Emphasis is given mainly to the information to be provided to the client, to transparency requirements, to the efficient determination of the target market and the distribution of the investment products accordingly, to the suitability and appropriateness assessment of clients and to the best practices when executing client orders.
A Regulation was deemed necessary to ensure that a common standard for key information documents is established in relation to PRIIPs in a uniform fashion, so as to be able to harmonise the format and the content of those documents. The directly applicable rules of a Regulation should ensure that all those advising on, or selling, PRIIPs are subject to uniform requirements in relation to the provision of the key information document to retail investors.
The IDD Directive includes specific rules on investor protection in relation to insurance investment-based products.
ΣΚΟΠΟΣ ΣΕΜΙΝΑΡΙΟΥ
The programme will:
Present the investor protection rules according to MiFID II, PRIIPs and IDD
Present the new requirements on product governance
Present the content of the KID according to PRIIPs
Analyse the practical implications of these new requirements
Provide guidance concerning compliance with the new requirements
ΣΕ ΠΟΙΟΥΣ ΑΠΕΥΘΥΝΕΤΑΙ
The programme will benefit those who need to know and understand the Investor Protection Regulatory framework and will be of particular benefit to:
Legal Advisers
Compliance Officers
Any person who provides investment services
ΠΕΡΙΣΣΟΤΕΡΕΣ ΠΛΗΡΟΦΟΡΙΕΣ
Training Outline
Categorisation of clients
Information to be provided to clients
Best execution
Manufacturing and distributing financial instruments
Product monitoring and intervention
PRIIPS' scope of application
Key Information Document
IDD investor protection rules
Enforcement
Training Style
The programme is designed to deliver knowledge and enhance participants' skills via case-studies and practical examples, and participants will benefit from customised feedback at the end of the programme and take away knowhow that can be transferred at their workplace.
The course shall include the presentation and analysis of the regulatory framework providing practical examples.
Trainer
Christina K. Livada
Dr Christina Livada is a Lecturer of commercial law at the Faculty of Law of the National and Kapodistrian University of Athens. Her main fields of specialization are company law, public and private banking and capital markets law, as well as consumer protection law. She is the author of several books and articles in the abovementioned fields. Christina Livada is working for the last fifteen years at the Hellenic Bank Association as a Special Legal Advisor (currently on a part-time basis), responsible for the regulatory issues pertaining to banking, capital markets and consumer protection law. She is a member of the corporate governance Working Group of the Hellenic Corporate Governance Council for the review of the Greek Corporate Governance Code. She is also member of the Hellenic Association of Banking and Capital Markets Law and responsible for the content of the scientific Review Financial Law. She obtained her PhD from the Faculty of Law of the National and Kapodistrian University of Athens in 2004.
Αναλυτικό Κόστος Σεμιναρίου
€ 200.00

€ 0.00

€ 38.00

€ 200.00
ΠΡΟΓΡΑΜΜΑ ΣΕΜΙΝΑΡΙΟΥ
Τετάρτη - 21 Ιουν 2023
Ώρα
09:00 - 11:45
Τοποθεσία:
OnLine Virtual Classroom
Πέμπτη - 22 Ιουν 2023
Ώρα
09:00 - 11:45
Τοποθεσία:
OnLine Virtual Classroom
Εκδήλωση Ενδιαφέροντος : Investor Protection Regulatory Updates
Σεμινάρια στην ίδια κατηγορία από τον ίδιο διοργανωτή