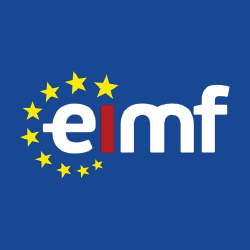 How To Conduct Third Party Due Diligence
- Χρηματοοικ. Ασφαλιστικά Τραπεζικά - Νομοθεσία, Νομική & Δικηγόροι
ΠΕΡΙΓΡΑΦΗ
Conducting third party due diligence is by far the most important anti-corruption control, and there are some important differences compared to conducting customer due diligence.
More-over, the upcoming EU legislation in respect of forced labour and environmental risks in the supply chain will broaden the scope of the third-party due diligence. During this training we will discuss the ECMC 8-step approach for third-party due diligence and practice using it.
ΣΚΟΠΟΣ ΣΕΜΙΝΑΡΙΟΥ
Participants of the programme, will be able to:
Understand the important to conduct third party due diligence
Identify the third parties
Understand and apply the ECMC 8-step approach towards third party due diligence
Describe and how to mitigate or reduce risks
Appreciate how to perform Third-Party Due Diligence
ΣΕ ΠΟΙΟΥΣ ΑΠΕΥΘΥΝΕΤΑΙ
The course is ideal for professionals within the financial services sector, and will be particular benefit to:
Compliance and Ethics Managers and Officers
In-house counsel with responsibility for compliance
Company secretaries
Internal Auditors who audit compliance programmes
External Accountants who have to form an opinion on compliance risks and controls
Investigators
Service providers to the compliance community
ΠΕΡΙΣΣΟΤΕΡΕΣ ΠΛΗΡΟΦΟΡΙΕΣ
Training Outline
Theory
Why it is important to conduct third party due diligence
How to identify the third parties
The ECMC 8-step approach towards third party due diligence
How to mitigate or reduce bribery and corruption risks
ESG risks
Practice
Practice with one or more case studies
Industry Expert | Geert Vermeulen
The mission of Geert Vermeulen is to help organizations conduct business in an ethical and compliant way. Geert is specialized in establishing and improving ethics and compliance programs in general and anti-corruption programs in specific. In 2016 he founded ECMC: Ethics & Compliance Management & Consulting. ECMC provides compliance training, consulting services and interim ethics & compliance management. Geert also regularly speaks and writes on ethics and compliance.
Geert obtained most of his experience in-house as the Chief Compliance Officer of Aon EMEA and the Global Head of Compliance of Damco, the freight forwarding arm of Maersk. He served as one of the Directors of the Netherlands Compliance Institute and has been the President of the Dutch Compliance Officers Association, where he is still the founder/chair of the expert group on Financial Economic Crime and a member of the expert group on Culture and Behavior. He is also a member of the Professional Advisory Committee of the Law Compliance Minor at The Hague University and the Chairman of the co-decision counsel at the Erasmus Gymnasium, the school of his daughters. When he won the National Compliance Award in 2020, he was labelled as 'the compliance guru'.
In 2020 Geert launched his new company called 'The Integrity Coordinator'. This company is an independent, external coordinator of whistleblowing or speak up procedures.
Training Style
The programme is designed to deliver knowledge and enhance participants' skills, through an interactive approach that includes presentations, questions and answers, discussions, best practices and case studies.
CPD Recognition
This programme may be approved for up to 5 CPD units in Financial Regulation. Eligibility criteria and CPD Units are verified directly by your association, regulator or other bodies which you hold membership.
Αναλυτικό Κόστος Σεμιναρίου
€ 220.00

€ 0.00

€ 41.80

€ 220.00
ΠΡΟΓΡΑΜΜΑ ΣΕΜΙΝΑΡΙΟΥ
Τετάρτη - 21 Ιουν 2023
Ώρα
11:00 - 13:45
Τοποθεσία:
OnLine Virtual Classroom
Παρασκευή - 23 Ιουν 2023
Ώρα
11:00 - 13:45
Τοποθεσία:
OnLine Virtual Classroom
Εκδήλωση Ενδιαφέροντος : How To Conduct Third Party Due Diligence
Σεμινάρια στην ίδια κατηγορία από τον ίδιο διοργανωτή