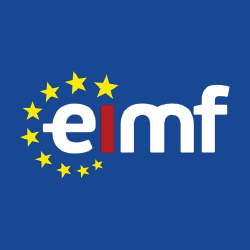 Artificial Intelligence Fundamentals and the Disruption in the Financial Markets
- Χρηματοοικ. Ασφαλιστικά Τραπεζικά - Καινοτομία/ Start Ups

19 Δεκ 2022 09:00
20 Δεκ 2022 12:45
Αγγλικά
7 ώρες ( 2 μέρες )
ΠΕΡΙΓΡΑΦΗ
The concept of Artificial Intelligence is no longer considered as a fictional, futuristic idea. It has been given a very important role within the current society the past few decades, this refers to a variety of day-to-day tasks to even more technologically advanced tasks that require technical skills. AI has slowly been integrated within almost every industry, such as the Financial one. Therefore, it is valuable for professionals of these industries to establish a proper understanding of AI as well as any concepts that surround it and the impact that such technology could have on one's business or organisation. Artificial intelligence has been considered one of the most important emerging technologies today. During the past year it has opened up around 850,000 new jobs and it has been estimated that the AI market will be worth almost 50% more by next year compared to the current year.
This very informative course aims to offer knowledge to individuals from little to no background on the technology of artificial intelligence and it does not require any technical knowledge on the matter. It also intends to provide its participants with a clear explanation on the fundamental knowledge of what the theoretical study of Artificial Intelligence consists of, and not introduce them to the technical elements of how to develop an AI system. This includes a non-complicated introduction to the different types of AI and different approaches taken by the developers to develop an AI. Some of the terms the attendees will be introduced to include 'Machine Learning', 'Predictive Analytics', 'Deep Learning' and 'Natural Language Processing' which will be explained with clarity. During the course some examples of AI systems and how they have been applied in different industries will be demonstrated, allowing participants to become more familiar with different AI systems. One of the sectors that will be discussed is the Financial Market and how it will further be developed with the use of AI. For instance, how the investing sector could benefit from the use of AI and how AI-based systems could help identify financial fraud actions. By the end of this course individuals will have gained the confidence of understanding what the emerging technology of Artificial Intelligence is and will be able to identify such technology when needed.
ΣΚΟΠΟΣ ΣΕΜΙΝΑΡΙΟΥ
By the end of the programme, participants will:
Comprehend what is Artificial Intelligence (AI) and its evolution throughout the years
Be able to describe what falls under the concept of AI and apply their knowledge within the real world
Have the ability to explain the different approaches and systems of AI and what they represent
Understand the concept of Machine Learning (ML) and its application
Be able to explain the terms Supervised, Unsupervised, Reinforced learning and predictive analytics
Demonstrate the ability to explain the idea of perception tools and how they work
Understand the upcoming advancement of automation of professions
Recognise the link between AI and other emerging technologies
Comprehend how AI can transform the Financial Industry
Be able to engage in discussions surrounding the ethical concerns, general implications of AI and challenges when regulating AI.
ΣΕ ΠΟΙΟΥΣ ΑΠΕΥΘΥΝΕΤΑΙ
This course is designed for individuals with all kinds of backgrounds from students to professionals, who are eager to learn about the technology of AI.
This course can be beneficial to:
Students
University students
University graduates looking to gain more knowledge
Beginners in the field of AI
Professionals that want to enhance their AI knowledge
Software Developers
Law Researchers
Legal Technologists
Legal Programmers
Legal Analysts
Lawyers
Project Managers and Associate Project Managers
Digital Transformation Heads, Officers and Team Members
Innovation Leaders and members of Innovations labs
Technology Strategy Leaders
Entrepreneurs and freelancers
Employees of companies
Digital transformations professionals
Governmental Agencies
ΠΕΡΙΣΣΟΤΕΡΕΣ ΠΛΗΡΟΦΟΡΙΕΣ
Training Outline
Foundations
Introduction to Artificial Intelligence
Evolution of AI
Impact of AI
AI examples
Popular applications of AI
What falls under the scope of AI
Types of AI (Narrow, Strong, Super Intelligence)
Approaches to AI (Rule-based & Learning-based)
Rule-based Systems
Learning-based Systems
Introducing Machine Learning
Defining ML
How does ML work?
Types of ML (Supervised v Unsupervised v Reinforced)
Supervised ML explained
Unsupervised ML explained
Reinforced ML explained
Predictive Analytics
Deep Learning
Neural Networks
Perception AI
What is it and how does it work?
Natural language Processing (NLP)
Optical Character Recognition (OCR)
Automation of professions
Introducing automation
Are robots taking over?
AI for Businesses
Why is AI important?
How and where can businesses use AI?
Limitations of the use of AI in businesses
AI and other Emerging Technologies
AI and Blockchain
AI and The Internet of Things
AI and Metaverse
AI and the Financial Industry
How can AI transform the Financial Industry?
AI and Asset Management
AI for Investment
AI for Anti-money Laundering and other financial crimes
Challenges in AI
Ethical considerations
AI Bias
Legal Challenges
Other AI Implications
The "Neural Lace Project"
Training Style
The programme is designed to deliver theoretical knowledge mainly via live online seminars supported by power-point presentations. This course aims to provide participants with the clear understanding of Artificial Intelligence and what may fall within its scope. Participants will also benefit from a Q&A session at the end of the programme.
CPD Recognition
This programme may be approved for up to 7 CPD units in Financial Regulation and AML. Eligibility criteria and CPD Units are verified directly by your association, regulator or other bodies which you hold membership.
Trainer
Nadine Ghosn Eid
Αναλυτικό Κόστος Σεμιναρίου
€ 220.00

€ 0.00

€ 41.80

€ 220.00
ΠΡΟΓΡΑΜΜΑ ΣΕΜΙΝΑΡΙΟΥ
Δευτέρα - 19 Δεκ 2022
Ώρα
09:00 - 12:45
Τοποθεσία:
OnLine Virtual Classroom
Τρίτη - 20 Δεκ 2022
Ώρα
09:00 - 12:45
Τοποθεσία:
OnLine Virtual Classroom
Εκδήλωση Ενδιαφέροντος : Artificial Intelligence Fundamentals and the Disruption in the Financial Markets
Σεμινάρια στην ίδια κατηγορία από τον ίδιο διοργανωτή