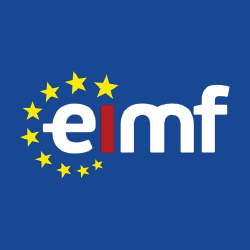 AML Compliance in the Betting and Gaming Sector
- Χρηματοοικ. Ασφαλιστικά Τραπεζικά - Νομοθεσία, Νομική & Δικηγόροι - Τέχνες/ Ευεξία/ Μόδα/ Sports

18 Νοε 2022 09:00
25 Νοε 2022 13:30
Αγγλικά
12 ώρες ( 3 μέρες )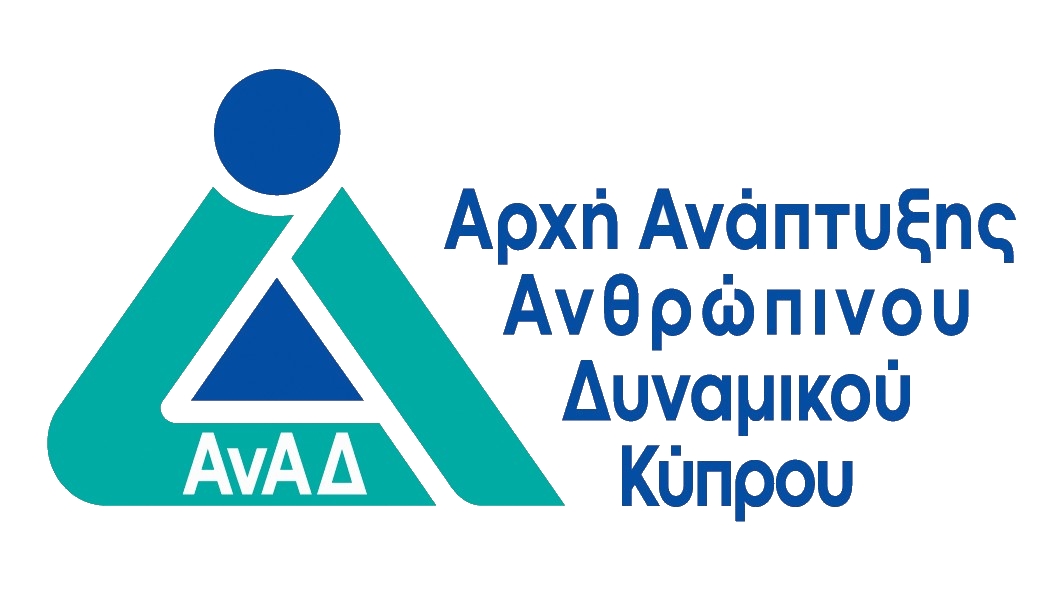 ΠΕΡΙΓΡΑΦΗ
Betting and gaming companies, such as casinos, were historically known as being vehicles for money laundering of all kinds and funding of illicit activity. Recent years have seen a significant change in the sector, particularly from a regulatory perspective. There is a perception by many that the industry is lacking in regulatory pressure, which makes it a particularly attractive route for money laundering and terrorist financing.
Betting and Gaming has changed in the last years, mostly shifting to online, with online slot machines, casino games and sports betting becoming increasingly popular. This shift has meant that betting and gaming platforms can be accessed internationally, and payments and withdrawals can be processed at a much faster rate.
The growth of online and mobile channels has added to the challenge of keeping the industry operating within required regulations. Significant risks exist within this sector, largely due to its size, the volume of transactions and the number of people who participate.
Companies that are regulated by the National Betting Authority of Cyprus and the Cyprus Gaming Commission need to practise safe gaming and comply with the Anti-Money Laundering legislation in place, and with the Legislative framework of gaming regulation, in general. The main purpose of these regulations is to minimize or eliminate money laundering and terrorist financing risks in this sector.
ΣΚΟΠΟΣ ΣΕΜΙΝΑΡΙΟΥ
By the end of the programme, participants will be able to :
Explain the EU and local legal framework regarding Betting and gaming
Clarify the different types of financial crime
Describe the AML procedure to be followed by the various authorities and stakeholders
Identify financial crime risks specific to the organization
List the Money laundering risks in each of the gaming sectors
Describe compliance best practices and insights for gaming
Expand your knowledge on gaming customer due diligence
Name emerging technologies and trends in customer onboarding and reporting
Describe High value customer and politically exposed person risk and mitigation
Identify and escalate suspicious activity
Develop an overview of the international gaming market
Perform the relevant actions based on the legislative framework of gaming regulation
Explain the regulatory context for the industry
Develop a robust risk management program
Explain the key information you need to collect from your customers
Explain the Risk based approach to be followed
Develop the skills to assess and mitigate money laundering risks
Choose practical AML in operation including customer due diligence and transaction monitoring
Explain how to report suspicious activity and unusual transactions
ΣΕ ΠΟΙΟΥΣ ΑΠΕΥΘΥΝΕΤΑΙ
The programme is ideal for
C-Level executives (Managing Directors and CEOs, COO)
BoD members.
AML compliance officers
Risk Officers
Financial controllers
Accountants
Lawyers in:
Betting companies
Gaming and casino industry
Regulatory Authorities
Law Firms and Legal Consultants
Financial Services Providers
Software/Technology Providers
Consulting Firms
Sports Federations
ΠΕΡΙΣΣΟΤΕΡΕΣ ΠΛΗΡΟΦΟΡΙΕΣ
Training Outline
Essential AML Concepts
Money laundering methods, techniques, red flags, key risk areas and compliance best practices & checklists
Global AML Standards
The AML Compliance Program
National Regulatory Framework
The Betting Law of 2019 (L.37(I)/2019)
Directive of the Prevention and Suppression of Money Laundering
Obligations of Obliged entities)
BoD responsibilities
The role of the National Betting Authority & Casino Gambling Commission
Legal Obligations of the regulated entities
Operating license (on spot/land based and online) and regulation for:
Gaming (casino, poker)
Betting (wages on sporting and other events)
Retail areas
Virtual sports
Bookmakers and betting shops
On course betting
Lottery games
E-Sports betting
Casinos-slot machines and table games
European Regulatory Framework (EU) Regulation 2016.679
EGBA Factsheets
EU Whistleblowing Directive — what's in for betting and gaming industries?
Consumer protection
AML & 6th Directive
AML Compliance for betting & gaming
Globalization vs AML Regulation in the Gaming Industry
Best Practices for AML Compliance for land based and Online betting and gaming), physical and legal entity:
5th AMLD
6th Directive and predicate offences
Risk Based Approach (risk detection, recording and assessment)
KYC (PEPs, CEP's,MEP's, UBO)
SDD and EDD (checking clients' source of funds, Adverse Information and Media
CDD (company obtains the customer's information to verify their identity and evaluate whether they are involved in any crime.)
Customer screening for faster Onboarding & Monitoring
Ongoing DD
Transaction monitoring and screening
UN and EU Sanctions and watchlists
Employee training
FATF
Compliance for betting: How to detect and prevent problem gaming
Set-up a compliance program
The role of the AMLCO officer
Internal Procedure and Control
Risk management
Report of suspicious activities (MOKAS)
Record keeping and period of record keeping
Annual report
The role of the Auditing firm
Checking the customer's age
Checking the source of funds: (transparency)
Problem gaming behavior.
Use of Technology to combat crime
Fintech technology
Crypto payments: Cryptocurrency, Blockchain
Virtual currencies
FinCrime in gaming and gaming industry
Cybercrime
Examples of cybercrime
The role of other supervisory authorities to AML in gaming and gaming:
Central Bank of Cyprus
CySEC
ICPAC
CyBAR
The role of Banks and payment institutions to prevent AML
Internet services provider
GDPR
Customer data controllers and ors
Data SAR
Offences and Penalties
Administrative fines ( article 95 of he Betting LAW (I)/2019 )
Industry Expert | Christina Thakor-Rankin
Christina has over 25 years' experience working in the betting and gambling industry with a career in both land and online gaming, across all aspects of gaming operations, regulatory compliance and money laundering.
Having previously held senior roles with a number of leading gaming brands managing multiple and diverse functions and teams across a range of channels and products and customers, she is currently Principal Consultant at 1710 Gaming Ltd working with start-ups, investors, established operators, regulators, law enforcement and industry groups across the world, advising on all aspects of the betting, gaming and gambling cycle – from market research and analysis, to licensing and compliance, products and marketing, project management and business strategy, to full operational set-up and customer engagement.
Recent projects include national self-exclusion, full operational start up and platform migrations, drafting of regulations and training of law enforcement agencies as well as undertaking the role of Regulatory Compliance Officer and MLRO for active licences across a number of jurisdictions.
Christina is a regular contributor to industry publications and events, as well as providing pro bono services to responsible gambling organisations. She holds an honours degree in Law and Politics and a Masters in Classics.
Training Style
A detailed 12-hour 3-day session with case studies, practical exercises, and direct-action points that will help keep your organisation compliant and its employees and customers safe.
The programme is designed to deliver knowledge and enhance participants' skills via short lectures, case-studies, practical examples, real-life simulations. Most of the training will focus in assessing participants' current strengths and weaknesses via formal assessment tools. Participants will also benefit from customised feedback at the end of the programme and take away the knowledge gained to be transferred at their workplace. Most of the training's time will be invested in analysing a real-life case study that will help participants understand how to solve problems in similar occasions.
CPD Recognition
This programme may be approved for up to 12 CPD units in Financial Regulation, AML and Fraud. Eligibility criteria and CPD Units are verified directly by your association, regulator or other bodies which you hold membership.
Αναλυτικό Κόστος Σεμιναρίου
Για Δικαιούχους ΑνΑΔ
€ 530.00

€ 204.00

€ 100.70

€ 326.00
Για μη-Δικαιούχους ΑνΑΔ
€ 530.00

€ 0.00

€ 100.70

€ 530.00
ΠΡΟΓΡΑΜΜΑ ΣΕΜΙΝΑΡΙΟΥ
Παρασκευή - 18 Νοε 2022
Ώρα
09:00 - 13:30
Τοποθεσία:
OnLine Virtual Classroom
Τετάρτη - 23 Νοε 2022
Ώρα
09:00 - 13:30
Τοποθεσία:
OnLine Virtual Classroom
Παρασκευή - 25 Νοε 2022
Ώρα
09:00 - 13:30
Τοποθεσία:
OnLine Virtual Classroom
Εκδήλωση Ενδιαφέροντος : AML Compliance in the Betting and Gaming Sector
Σεμινάρια στην ίδια κατηγορία από τον ίδιο διοργανωτή