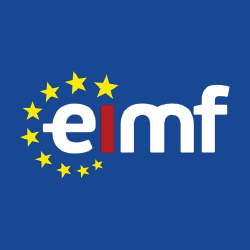 Open-source Due Diligence: Dig to Discover What is in Plain View
- Χρηματοοικ. Ασφαλιστικά Τραπεζικά

19 Οκτ 2022 10:00
19 Οκτ 2022 15:00
Αγγλικά
4 ώρες ( 1 ημέρα )
ΠΕΡΙΓΡΑΦΗ
While open-source information has been in plain view for decades, it is only recently that many organisations are consciously using it for performing legally mandatory and non-mandatory and business-needed due diligence across many departments.
Open-source intelligence collects data from publicly available online sources of various nature with various credibility gravity. Once collected, data can then be assessed and analysed for any number of reasons, for example, by:
Financial Institutions, in order to identify suspicious transactions and money laundering
IT departments, in order to detect cyber threats
insurance companies, in order to expose claims fraud cases
HR, in order to profile potential candidates and identify unlawful/unethical behaviour of employees
Marketing departments, in order track competitors and identify marketplace trends
Whatever the business goals may be, the use of the right combination of open-source tools and techniques for the specific needs is of immense value and of minimum financial cost to the organisation.
ΣΚΟΠΟΣ ΣΕΜΙΝΑΡΙΟΥ
By the end of the programme, participants will be able to:


Understand the concept of due diligence
Identify open sources
Understand the legal and ethical limitations of open-source due diligence
Utilize technology and advanced research techniques to investigate and find relevant information from a wide range of sources
Design tools and processes to collect data from online sources
Process and analyse data
Accurately assess the evidentiary value of online sources and data
ΣΕ ΠΟΙΟΥΣ ΑΠΕΥΘΥΝΕΤΑΙ
The programme is ideal for:


Regulatory compliance officers of public and private bodies
Internal control officers of public and private bodies
HR officers of public and private bodies
Those aspiring to build a career in corporate control functions
ΠΕΡΙΣΣΟΤΕΡΕΣ ΠΛΗΡΟΦΟΡΙΕΣ
Training Outline


What is due diligence, why is it needed and what forms can it take
What is open-source due diligence, why is it needed and what forms can it take
Free open-sources and commercial open-source intelligence sources
Conducting open-source due diligence
Legal and ethical considerations regarding the use of open sources
Training Style
The seminar is designed to deliver knowledge and enhance participants' skills via lectures, case-studies, practical examples, real-life simulations, group-discussion and peer-sharing experience.
CPD Recognition
This programme may be approved for up to 4 CPD units in Financial Regulation & AML. Eligibility criteria and CPD Units are verified directly by your association, regulator or other bodies which you hold membership.
Trainer Anna Damaskou
Dr Anna Damaskou has been the Chair of the Board of Transparency International-Greece since October 2017. Before that, she was a long-standing researcher for Transparency International, while she has been publishing extensively in the fields of good governance and anti-corruption. Before joining the Compliance Department of the Black Sea Trade & Development Bank, where she is currently employed, Dr Damaskou worked for the Greek & Cypriot Desk of the European Central Bank Legal Service, the Hellenic Ministry of Development, the Hellenic Capital Market Commission, as well as the Compliance Department of the National Bank of Greece. Dr Damaskou has carried out post-doctoral research in the University of Luxembourg in the fields of EU financial criminal law and EU Banking Union law, while she holds a PhD degree from the Queen Mary University of London on the criminal protection of the EU financial interests, as well as an LL.M degree from the London School of Economics & Political Science focusing on banking and financial law.
Αναλυτικό Κόστος Σεμιναρίου
€ 180.00

€ 0.00

€ 34.20

€ 180.00
ΠΡΟΓΡΑΜΜΑ ΣΕΜΙΝΑΡΙΟΥ
Τετάρτη - 19 Οκτ 2022
Ώρα
10:00 - 15:00
Τοποθεσία:
OnLine Virtual Classroom
Εκδήλωση Ενδιαφέροντος : Open-source Due Diligence: Dig to Discover What is in Plain View
Σεμινάρια στην ίδια κατηγορία από τον ίδιο διοργανωτή